315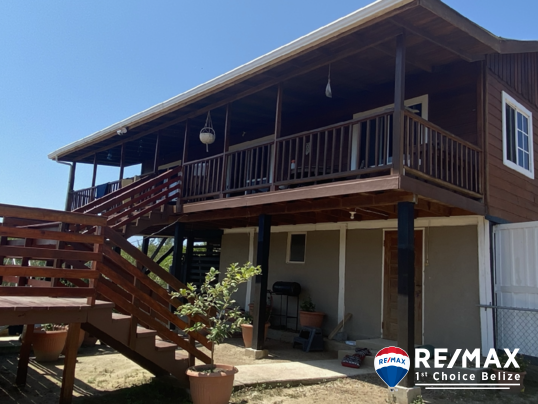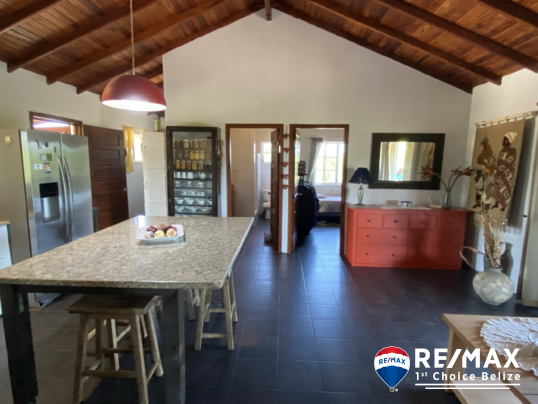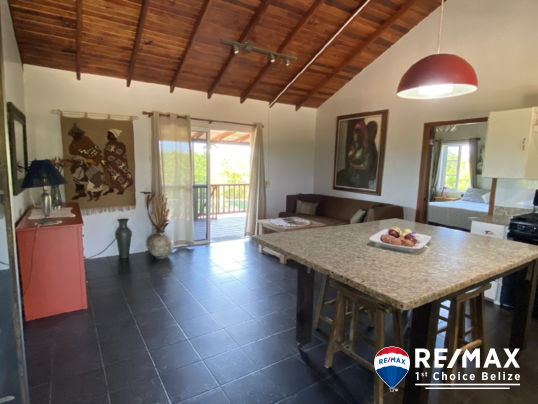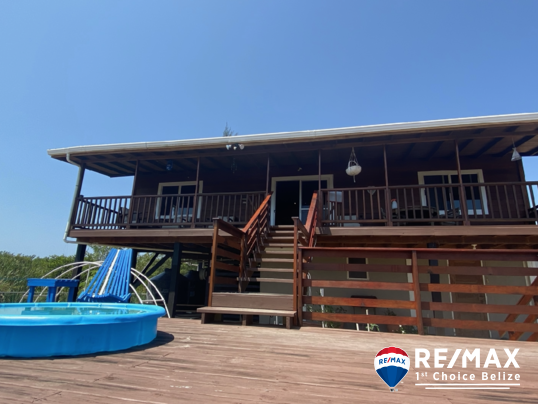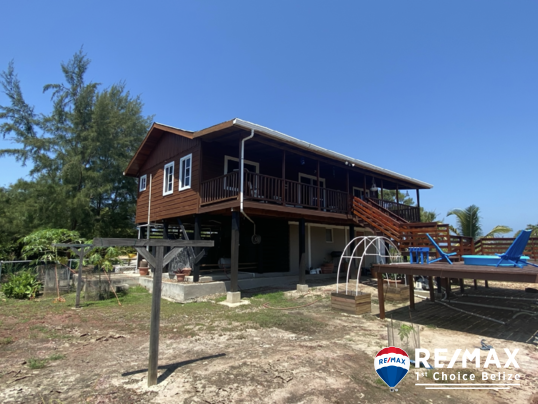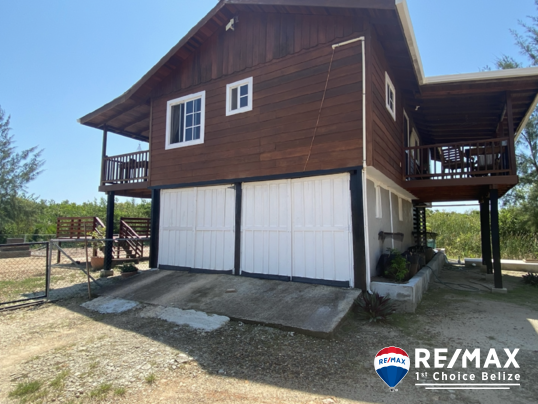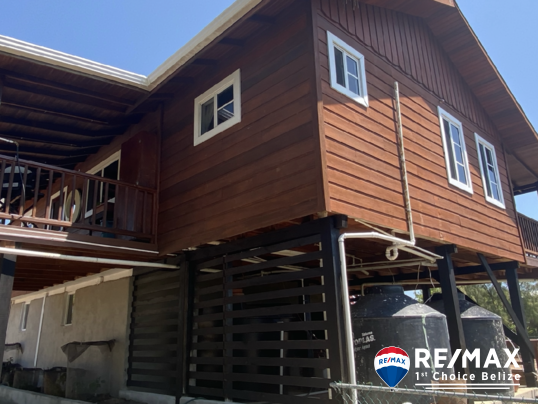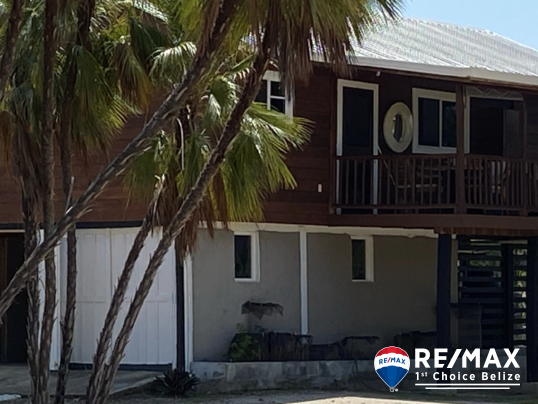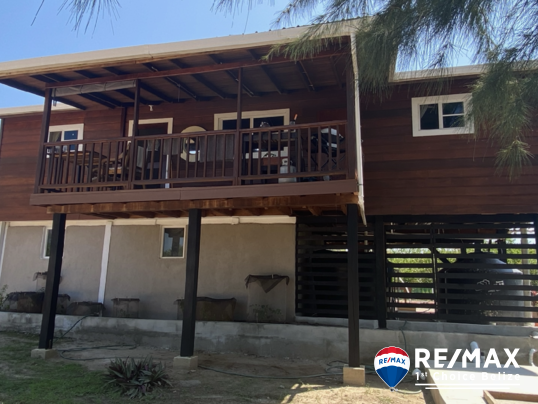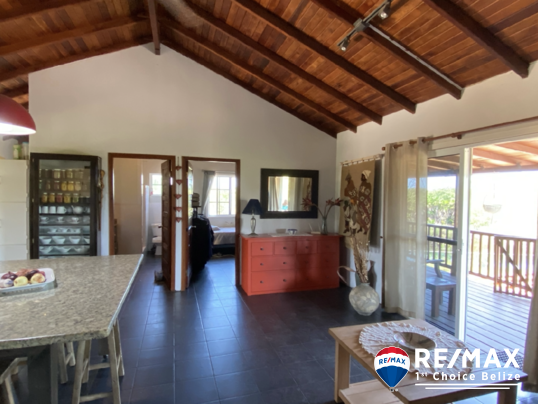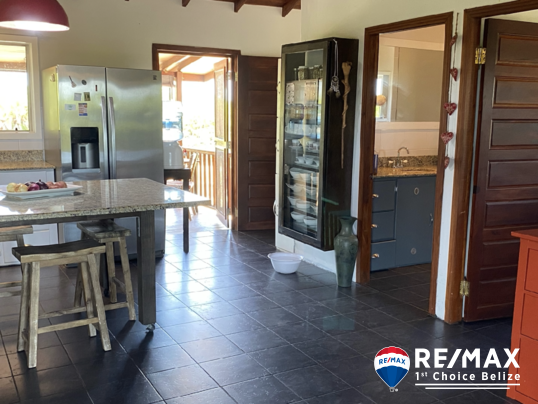 PRICE: USD$259,000
A quaint two bedroom, two bathroom wood-built home situated in the relaxed area of Caribbean Way on the Placencia Peninsula, only a few minutes' walk to the beach. On entering this extremely well-maintained home, you will find a spacious open plan kitchen & living room area. Off either side of the open plan living area are the large bedrooms and bathrooms. With quality finishes, the kitchen is the perfect space to create homely meals for the family, and the large deck adjoining the front of the house is the perfect spot for easy entertaining.
Decks on both sides of the house spoil you for choice when choosing to relax with a coffee or a cocktail, and enable you to enjoy both the sunrises and sunsets with the cool sea breeze keeping the temperature ideal. This property appeals to a tranquil lifestyle, and being set back from the main road, it offers you all the privacy and peace you deserve.
With enough space still left on the lot for expansion or just for your pets or kids to run around this is an ideal property to enjoy the relaxed, laid back lifestyle that living on the Placencia Peninsula allows. Caribbean Way is an up-and-coming area and is well positioned to allow you access to the Placencia Peninsula and also the Southern Highway from which you can explore the many gems of Belize.
Start living your dream today! HIGHLIGHTS - Only 10 minutes drive to Maya Beach - Minutes walk to the beach - Large lot for expansion possibilities - Great community Don't miss out! Contact Layla today for further details regarding this listing or to schedule a private tour. Phone: +501 620 21 09 Email: layla@1stchoicebelize.com
Other Investments, Businesses, House, Condominium/TownHome, Lot/Vacant Land, Apartments in Placencia, Belize
in price range of $250K-$350K
| ID | Title | Price | Status |
| --- | --- | --- | --- |
| I1184 | Sunset Point Acre Island | $350K | Active |
| L4067 | Builders Opportunity or Business chance | $250K | Reduced |
| C1421 | One Bedroom Beachfront Condo at Beachside Villas | $273K | Active |
| C3305 | Condo on the Caribbean Sea in Maya Beach | $299K | Active |
| L8817 | REDUCED! Beachfront Lot For Sale in Plantation | $280K | Active |
| L4127 | Main Street Lot and Building in Placencia Village | $250K | Active |
| H5708 | 3 Bed 3 Bath in Placencia Village | $325K | Pending |
| H1098 | Duplex Rental Property in Placencia Village | $345K | Active |
| H2420 | Riversdale Gem | $250K | Active |
| H4126 | Brand New House - No Neighbors - Quiet Neighborhood | $320K | Pending |
| H3322 | Caribbean Sea Views | $345K | Active |
| H4124 | 2 Bedroom Home on Fairy Tale Lane | $349K | Pending |
| H6116 | Quaint Caribbean Home | $349K | Active |
| H6125 | Cozy Cottage in Belize | $350K | Active |
| H1444 | Charming Caribbean Home in Placencia Village | $349K | Pending |
| C6822 | 2BR Beachfront Condo at Umaya Resort | $349K | Active |
| C3307 | King Size Cabana at Beachfront Condo Resort | $309K | Active |
| C3301 | Beachfront Cabana at new Maya Beach Resort | $350K | Active |
| C8836 | Waterfront Penthouse Suite at Umaya | $269K | Reduced |
| I6812 | Pristine 5-Acre Parcel in Placencia Lagoon | $299K | Active |
| L1084 | Seaview Building Lot - Exclusive Community Living | $279K | Active |
| I4031 | No man is an Island? | $279K | Reduced |