2950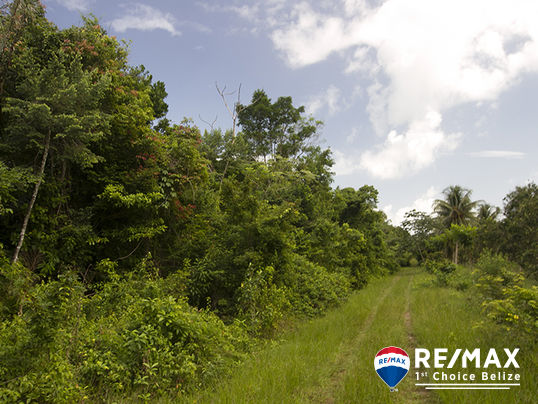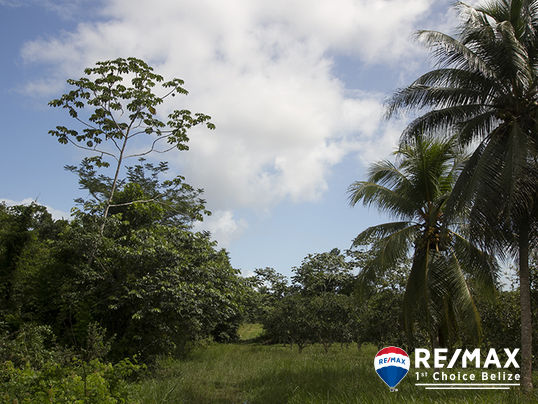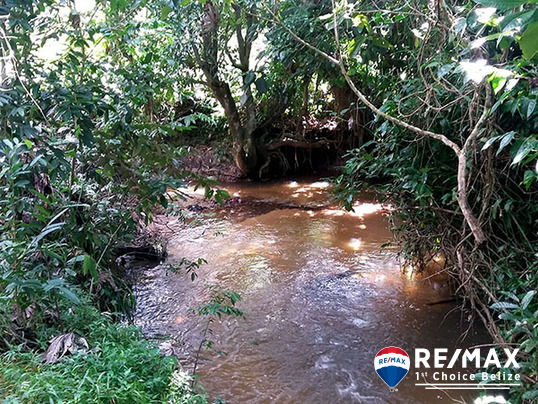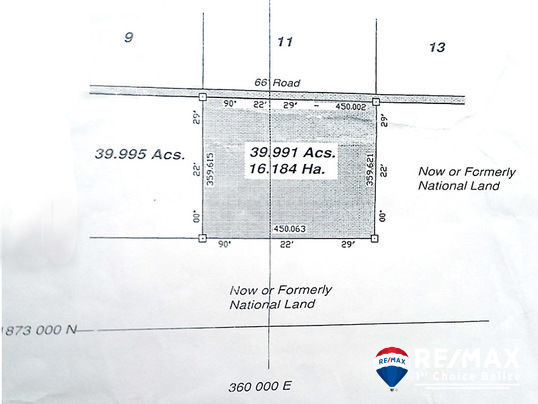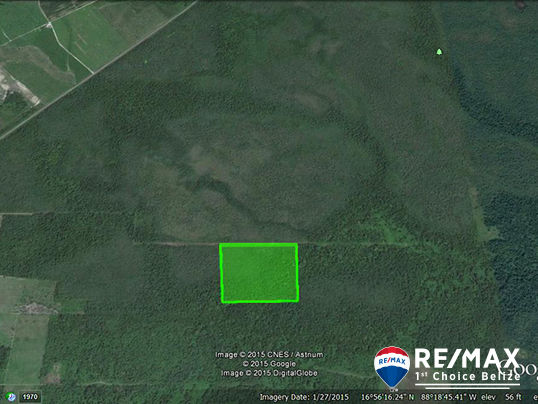 PRICE REDUCED!

Remax, is excited to offer for sale this lush 40 acre parcel between the Southern Highway and the Caribbean sea.
The square shaped parcel measures 360 meters by 450 metres. Neighbouring parcels are farming citrus and bananas.
Located at mile 5 on the Southern Highway which is a central location with quick access to the Maya mountains, Dangriga 10 minutes, Placencia 30 minutes and a one hour drive to Belmopan.
Other Lot/Vacant Land in Stann Creek, Belize
in price range of $50K-$100K
| ID | Title | Price | Status |
| --- | --- | --- | --- |
| 3109 | Lot # 152A Commercial/Residential - North central side Hopkins Village | $65K | Active |
| L8315 | 2.14 acres on Malacate road, Independence | $52K | Active |
| L8353 | 1 Acre in Seine Bight | $55K | Active |
| L8310 | 5 Acres of partially cleared jungle outside Dangriga | $55K | Active |
| L6596 | 10 Acres East of Southern Highway | $100K | Active |
| L6318 | 34 Acres in Hope Creek | $90K | Active |
| L1023 | Ceiba Beach Resort and Residences | $99K | Active |
| L6976 | Lagoon Front lot in Maya Beach | $75K | Active |
| L6313 | Canal Lot | $70K | Active |
| I9019 | Southern Long Caye 3 Acre Parcels | $99K | Active |
| L3671 | Mullins River Oceanfront Properties | $75K | Active |
| L3653 | 1.148 Acres Sittee River Village | $80K | Active |
| L3677 | Phase 3, Lot 93, Sittee Point | $55K | Active |
| L8350 | 2 acre commercial lot on Southern Highway at Santa Cruz | $60K | Active |
| L6324 | Beach View lot, Caribbean way | $52K | Active |
| L3663 | Over 2 Acres with 150' River Frontage | $60K | Active |
| L3611 | Desirable Location – Hopkins Sittee Resort Area | $75K | Active |
| L6521 | 2 Beach Lots in Mayacan Beach Development | $99K | Active |
| L6729 | Marina Lot with Gorgeous Sunset Views | $80K | Active |
| L3801 | Mayacan Beach View Lots | $50K | Active |
| L4200 | Crimson Park Lots Two Of Them | $70K | Active |
| L6915 | 10 Acres of The Best Soil and Land I Have Seen In Belize | $89K | Active |
| L6713 | Eco-Luxury Lagoon Living, Phase I of Vista Cove | $80K | Active |
| L6425 | 3 Cleared and Filled Lots with Breathtaking Views of the Mayan Mountains | $100K | Active |
| L8324 | 35 Acre Coconut farm with creek by Red Bank | $89K | Active |
| L8356 | 30 acre fruit farm with creek in Red Bank | $95K | Active |
| L8364 | Developers Special — Lowest Priced House Lots in Belize | $65K | Active |
| L8344 | Affordable Roadfront Lots in Maya Beach | $75K | Active |
| L8308 | Quarter Acre Seaview House Lot in Riversdale | $65K | Active |
| L8319 | Seaview Corner Lot in Riversdale by the Beach | $65K | Active |
| L6445 | Large Caribbean Way Seaview Lot just steps to the beach | $85K | Active |
| L6435 | Amik Kil Ha - New Maya Beach Waterfront Community | $77K | Active |
| L6446 | Large Caribbean Way Seaview Lot just steps to the beach | $50K | Active |
| L6437 | Large Seaview Caribbean Way Lot | $50K | Active |
| L3615 | Ocean View Lot in Dangriga | $99K | Active |
| L6033 | Lot in the heart of Maya Beach | $55K | Active |
| L4010 | Walk way Opportunity in the Village | $79K | Pending |
| L6462 | 3 Prime Road and Canal Front Lots in Maya Beach | $89K | Active |
| L6448 | Large Caribbean Way Seaview Lot | $75K | Active |
| L8504 | 10 Acre beautiful property with cabin with rental potential on the Hummingbird | $99K | Active |
| L4013 | Road front opportunity | $95K | Active |
| L9055 | South Seine Bight lot. Steps to beach ! | $75K | Active |
| L4012 | Beach Views Affordable Lot | $85K | Active |
| L6700 | Affordable Maya Beach Canal Lot | $66K | Sold |
| L6027 | Beach Lot in Mayacan | $75K | Reduced |