1867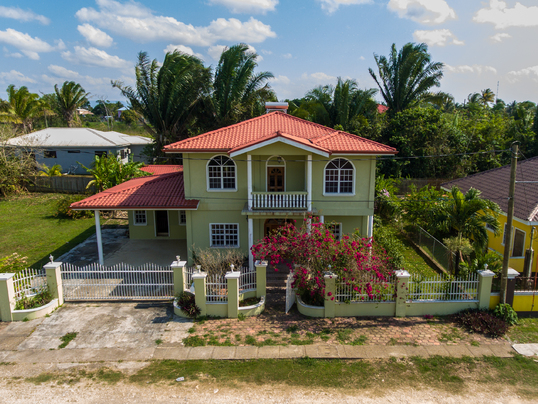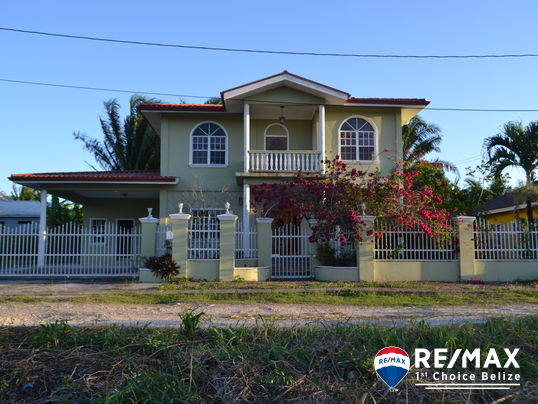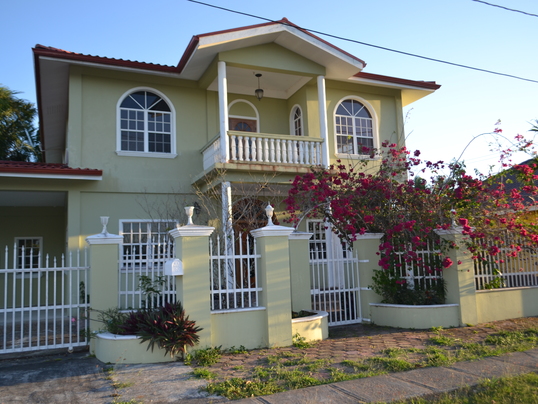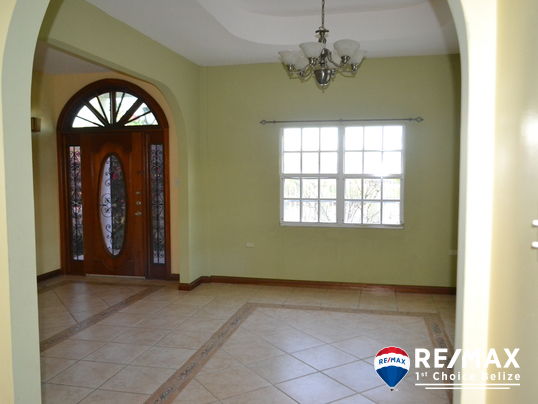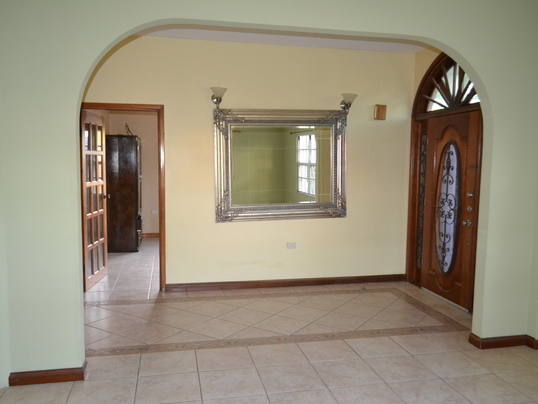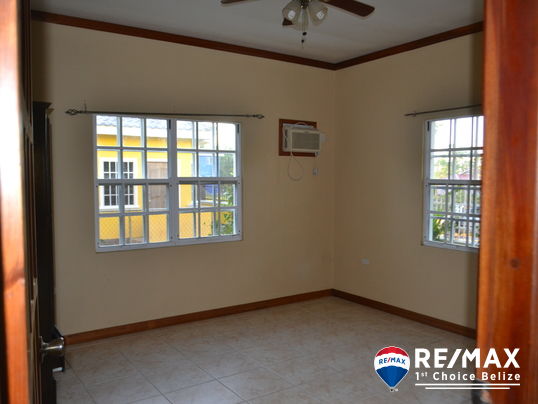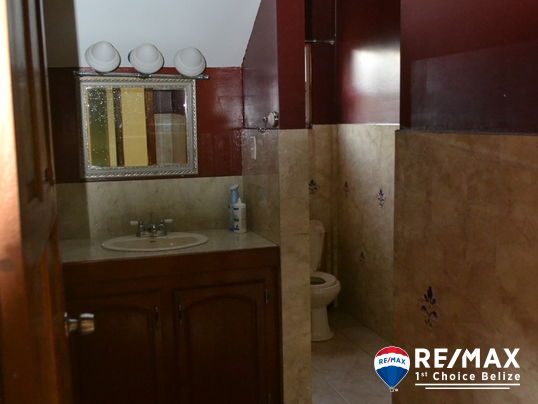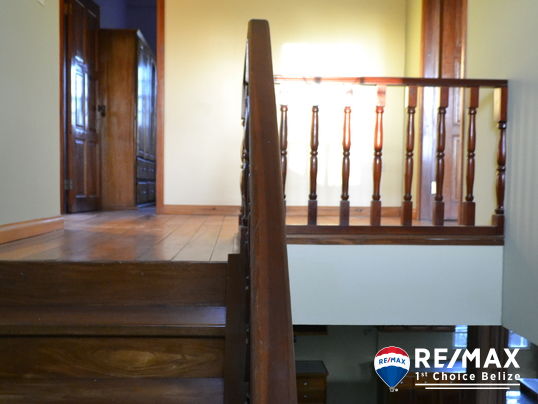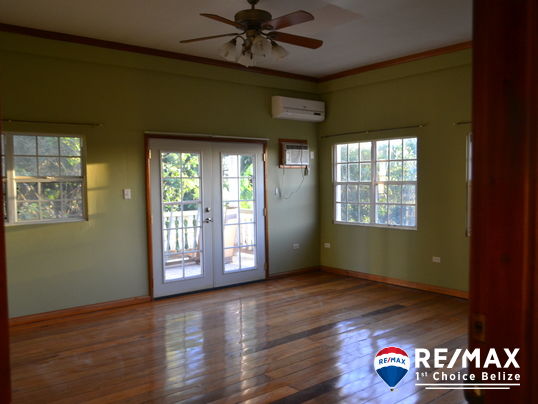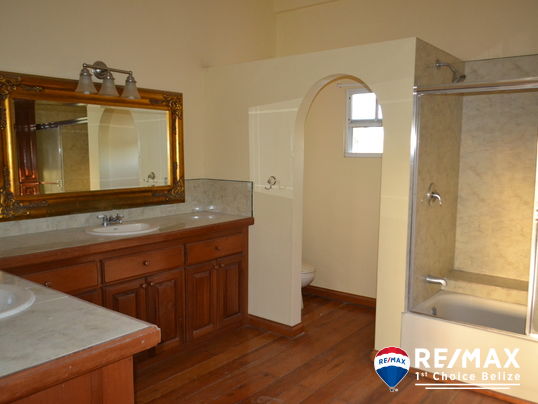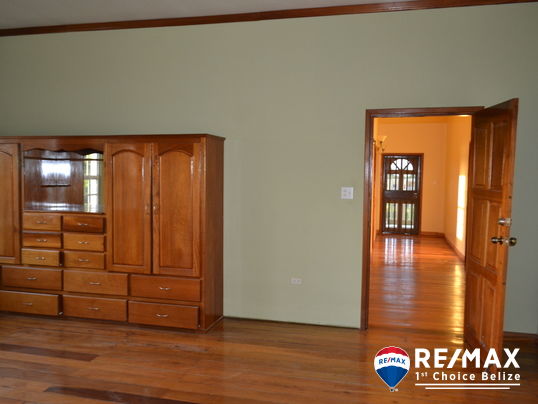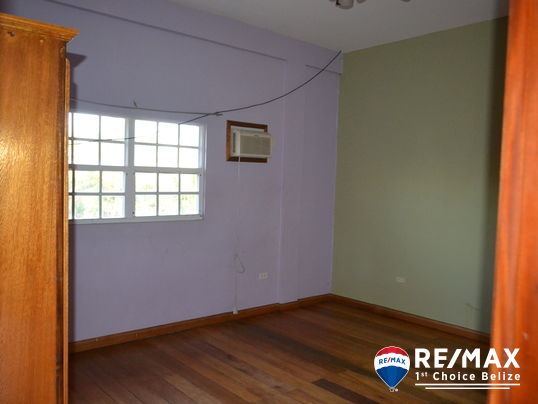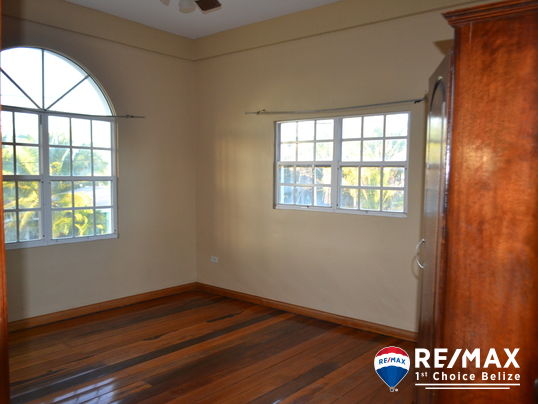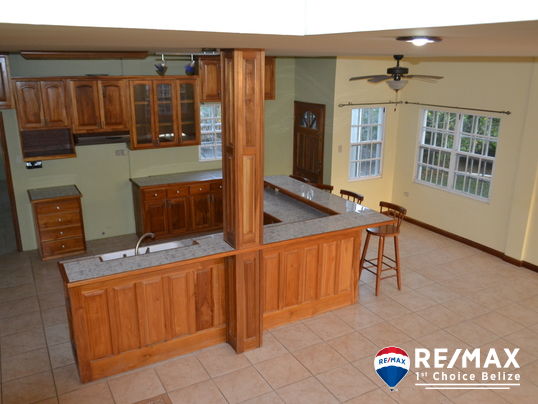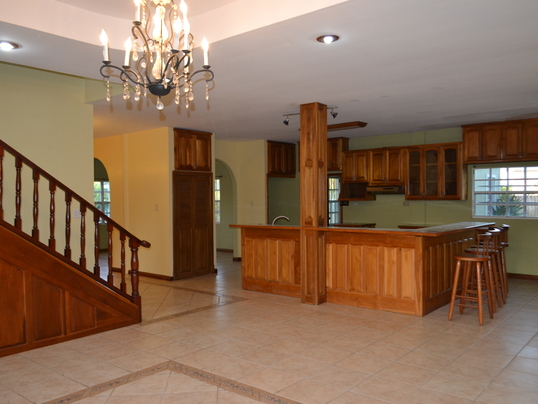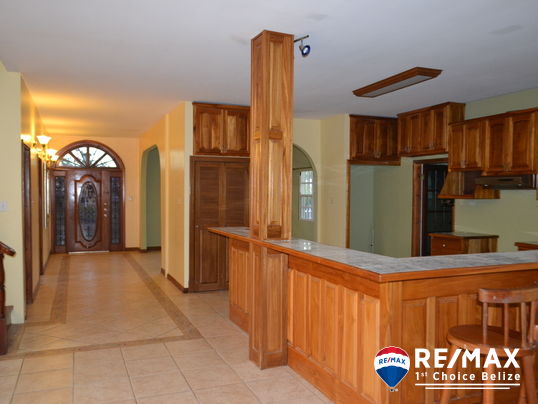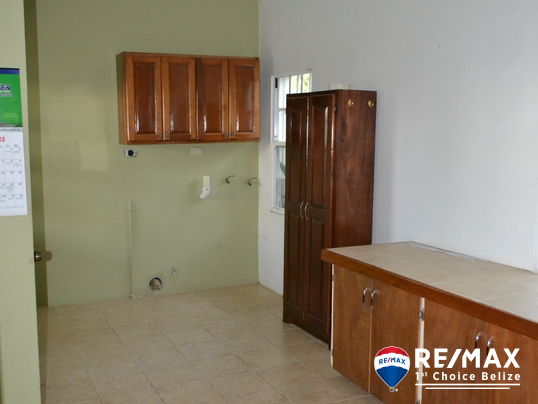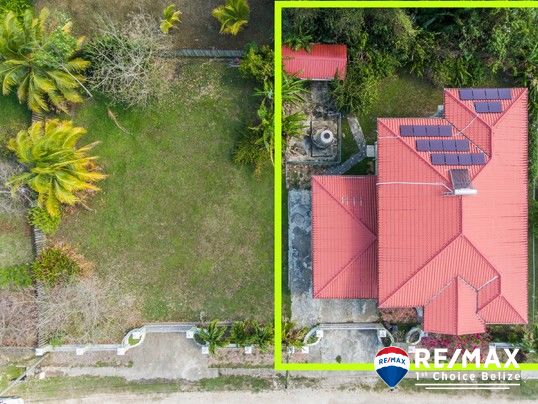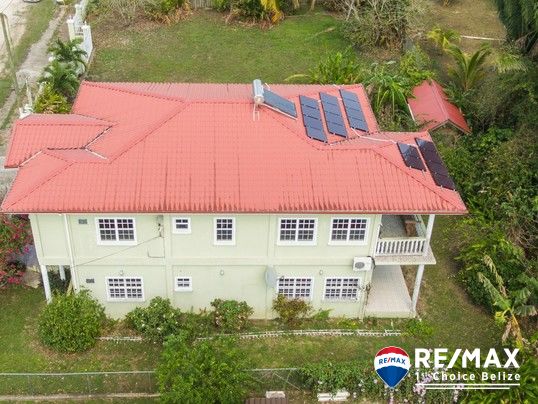 Situated in a very desirable location in the capital city of Belmopan, just off Orchid Gardens and only minutes away from the city's center, restaurants and public transport is where this stylish modern two-story residence is located. Grand in appearance, the sense of space in this home is wonderful. Boasting a combined gross floor area of 4,176 square feet, this two-story concrete structure comes with everything you need. Offering versatile family living spaces with generously proportioned rooms, this home offers you class and sophistication. Features of this well kept home include a huge master bedroom with its own personal bathroom and balcony area. It also offers four additional bedrooms, 2 bathrooms, a garage for safe indoor parking, a spacious kitchen, living/dining areas and even solar panels for emergency back-up. The patio at the back provides space enough for a barbeque with family and friends.
The front doors open to a splendid feeling of space and comfort downstairs. With 2,160 square feet of space, the downstairs' clever design includes a garage with access to the inside of the house, a chef's kitchen with cabinets, a bar and a pantry. A laundry room, dining room, bedroom and a full bathroom are also accommodated by the large spacious design of the downstairs area, all secured by the sturdy concrete structure and secure burglar bars on all windows.
The upstairs area echoes opulence and grandeur as the massive master bedroom takes center stage with a personal bathroom and balcony, all included in this elegant room. Also situated is the 2016 square feet upstairs area are an additional 3 bedrooms with 1 full bathroom and beautiful hard wood wooden floors.
With everything close by and the grandeur of space and security of the structure, you'll be proud to call this house home!
Features
5 bedrooms
3 bathrooms
Kitchen with kitchen cabinets and pantry
Bar
Laundry room
Burglar Bars
Big Garage with internal access
Balcony spaces
Luxurious design
Building well kept and in good condition
Backup Solar Panels for Electricity and Heaters
Small storeroom in the back yard
Patio at the back of the yard