953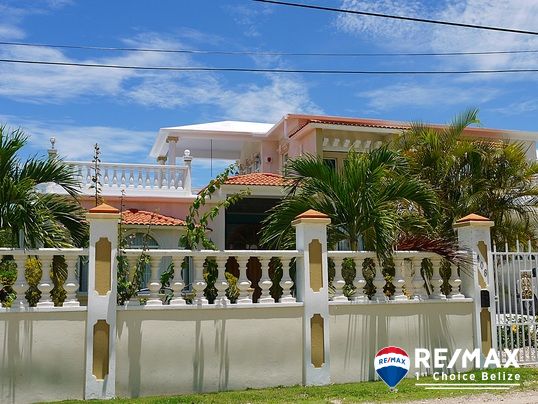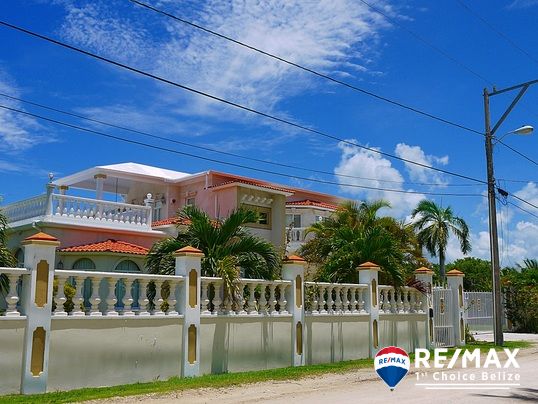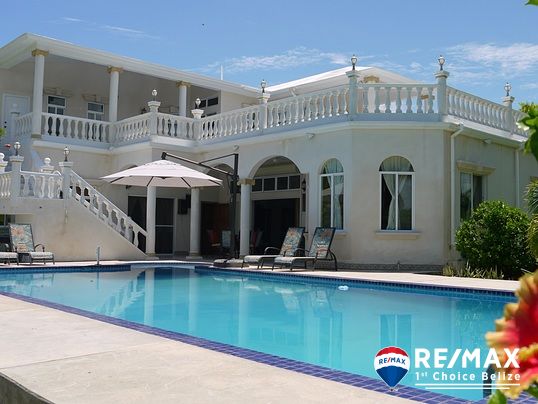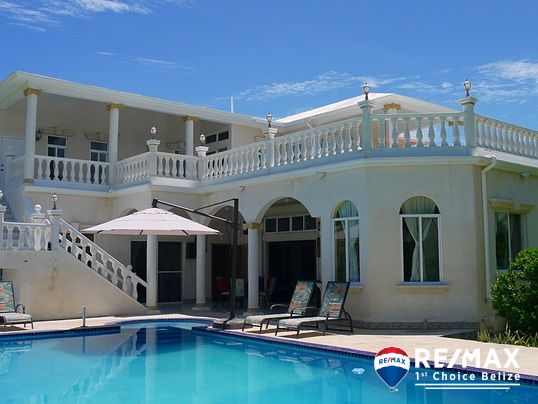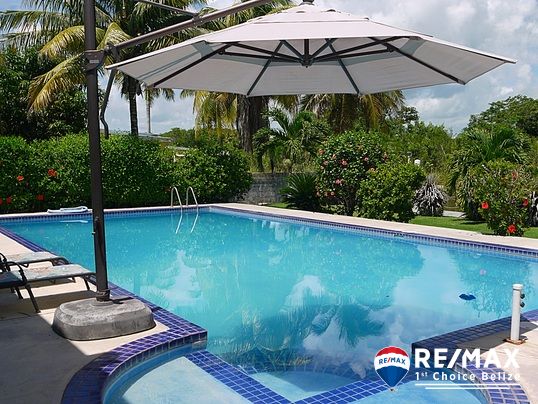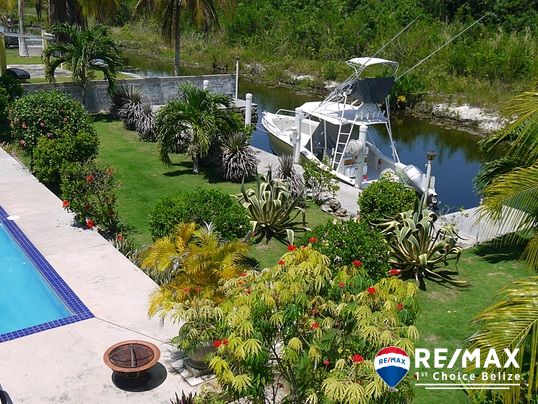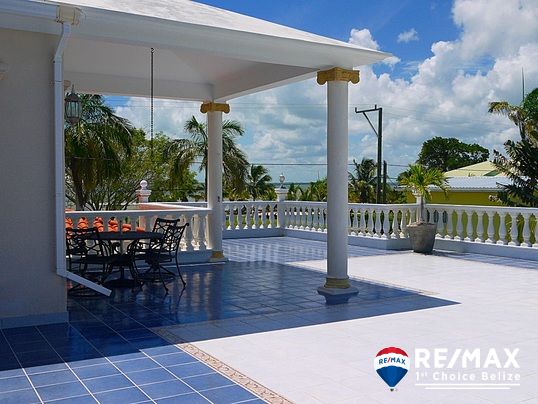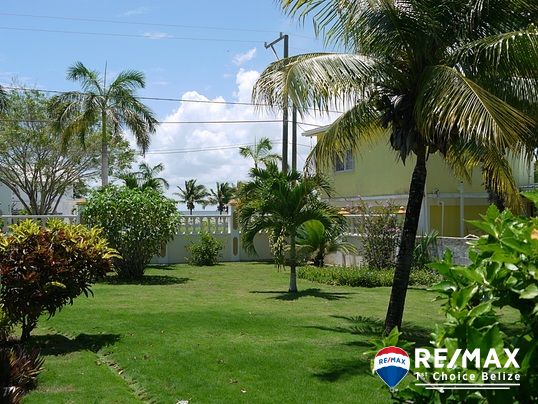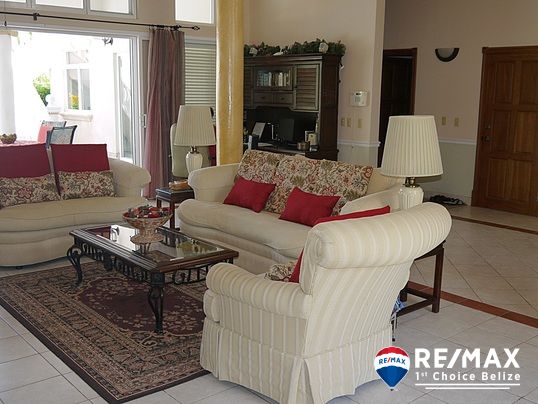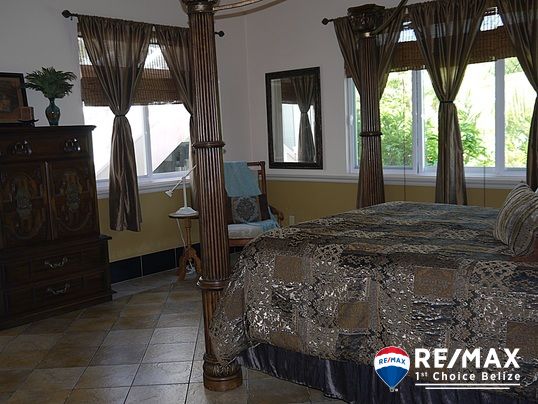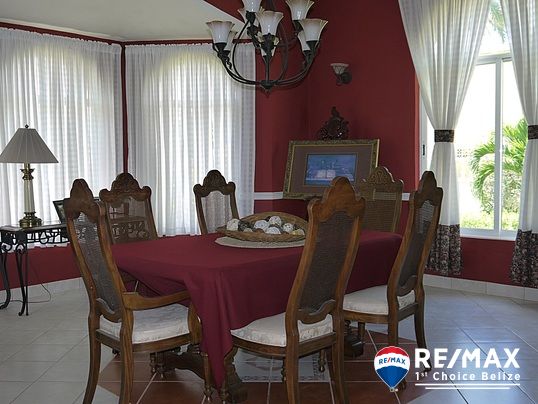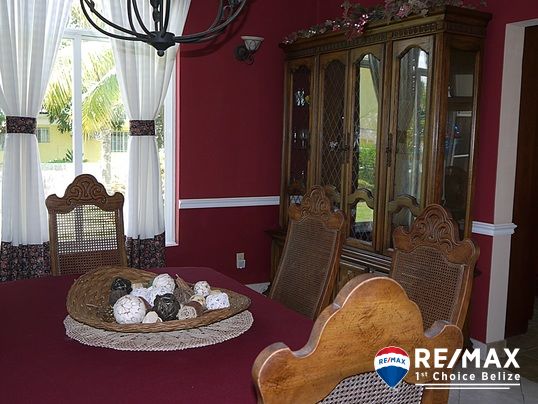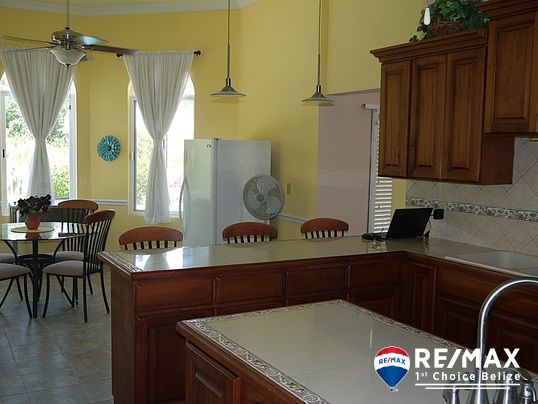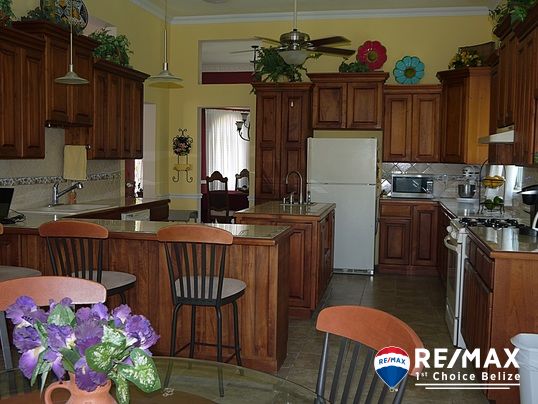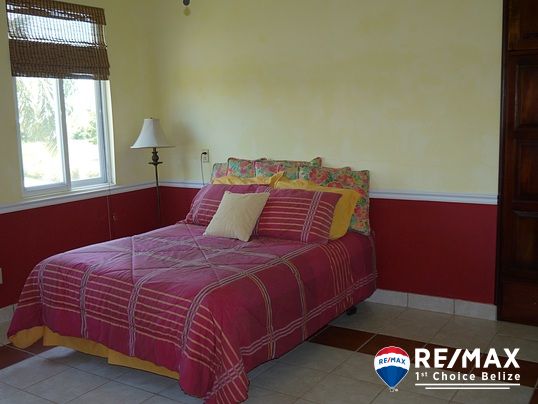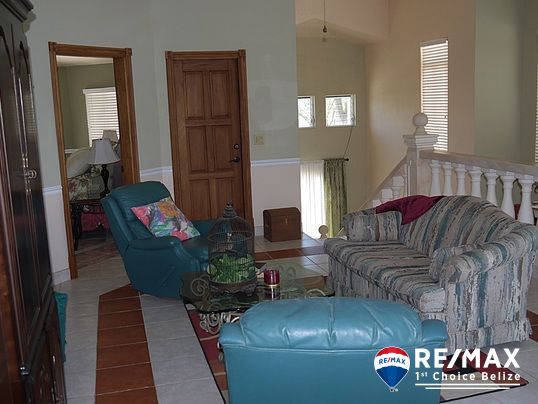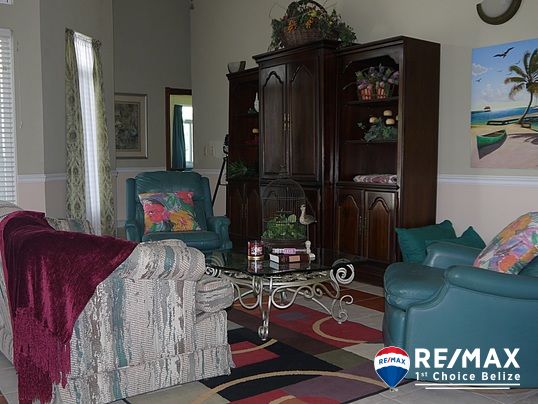 The Property:
"TURN-KEY SALE" – SEARCH – SEA – LOVE - MOVE TO WHAT MOVES YOU - Caribbean Culture and Lifestyle Living. "TRANSITIONAL CARIBBEAN STYLE SEA VIEW HOME" at BAYSHORE DRIVE. Enjoy the ease of owning this beautiful residence in perfect condition located on the south end of Corozal Town with spectacular views to the Corozal Bay. Experience the Caribbean, the way that is enjoyed by the locals.
Stunning, spacious, modern house with picture perfect Caribbean Sea views, located on the beautiful Mayan Penninsula of Corozal Bay.
3,610 Sq.Ft. - All American Standard Concrete Construction with all premium hardwood finishes. Covered Lanais totaling 561 Sq.Ft. with open upper deck. All American Standard finishes throughout. Access to boat dock and the Caribbean Sea.
"ALL AMERICAN STANDARD SEA VIEW HOUSE AND TWO LOTS – TURNKEY"
The Property:
This well-appointed house was BUILT IN 2008. It meets all American Standard requirements. The main structure is concrete. The interior finishes throughout are made from premium Belizean hardwoods. The main house is divided as follows: The first floor contains 1 master bedroom, on-suite bathroom with shower and jacuzzi, 1 pool bathroom, 1 living room, 1 kitchen and 1 dining room, 1 dinette, 1 covered lanai, 2 walking closets with sewing room, laundry, two car garage, security system throughout the house, 36,000 gallon fresh water swimming pool with adequate sitting and entertainment area. The upper level is divided into 3 bedrooms, 2 bathrooms, library, balcony den, 2 covered lanais, large deck facing the ocean. The entire house comes with (all American Standard fixtures) and is entirely furnished. All bedrooms are airconditioned.
The second floor deck has great views of the Caribbean Sea and spectacular sunsets. You are just about minutes walking to the Caribbean Sea and spectacular views of the Bay.
All floors throughout are covered with ceramic (easy to clean) tiles. The roof is built entirely of reinforced poured concrete to withstand any category storm. The property is entirely fenced and gated.
You get the freshest Belizean breezes from here. The upper deck and swimming pool deck are always inviting you to sit back, relax and enjoy the freshest of sea breezes.
The property is set to take advantage of the prevailing winds, so open up your windows and enjoy! It is a perfect home for a couple looking to just let it all loose in Belize.
House Highlights:
All cabinet work and doors are local Belizean hardwoods. This Residence comes "Turn Key", entirely furnished (furniture and appliances included). Many extras, including a backup generator, etc. (will provide a complete list to a successful buyer).
All interior doors are solid mahogany wood. Windows are secured with ¼" glass with aluminum frame.
Parking space is adequate and a large side and backyard leads to a seawall with access to the canal and sea.
Size of Residence:
First Level – Kitchen, Living, Dining, Dinette, Bedroom, Bathrooms,
Laundry, Covered Lanai, Closets, Pool
Living Area: 2,128 Sq.Ft.
Covered Lanai: 200 Sq.Ft.
Second Level – Bedrooms, Bathroom, Balcony/Den, Patio, Library,
Covered Lanais, Deck
Living Area: 1,122 Sq.Ft.
Covered Lanai: 361 Sq.Ft.
Facilities and Amenities:-
Car Park: Yes (Two car Garage)
Boat dock: Yes (Private dock on property)
Swimming Pool: Yes (36,000)
Water: Shallow Well Point and City Water (BWSL)
Septic System: Tertiary Aqua Privy septic tank approved by Health Department
Garbage disposal: Yes (picked up by city regularly)
Television: (Cable)
Telephone/Internet: BTL or SMART Cellular or fixed Cellular
Electricity: Belize Electricity Limited
Property/Land Taxes: $780.00BZ a year

Legal Description:
Parcel No: 407, Registration Section: San Andres Ranchito, Block 3
Parcel Size: 1,249.591 S.Y
Parcel No: 408, Registration Section: San Andres Ranchito, Block 3
Parcel Size: 1,249.591 S.Y
ABOUT FERRY BAYSHORE DRIVE MARINA:
Bayshore Drive Marina is a small canal front community located just 1.5 miles from Corozal Town. It is conveniently located to nearby restaurants, shopping, medical care, etc.