6669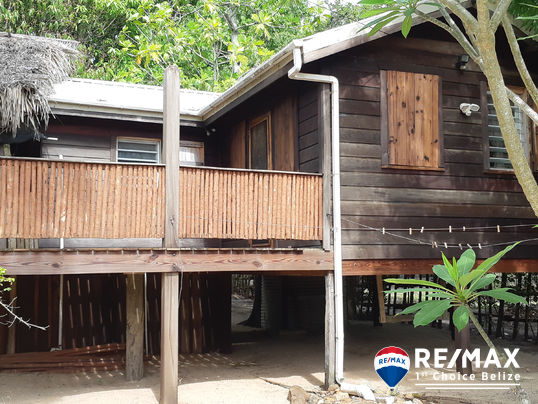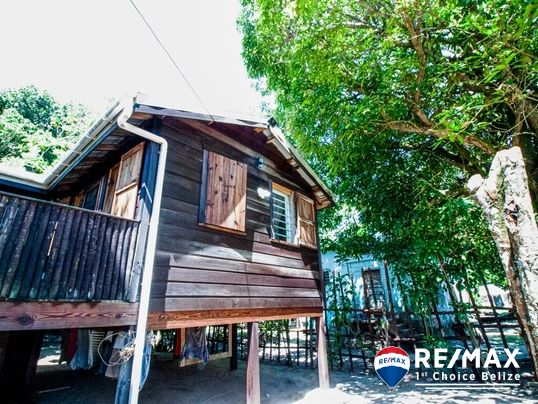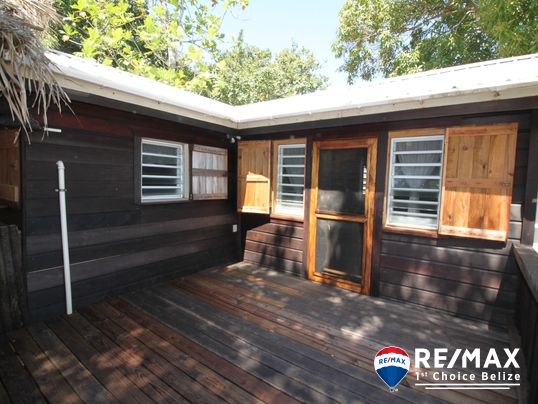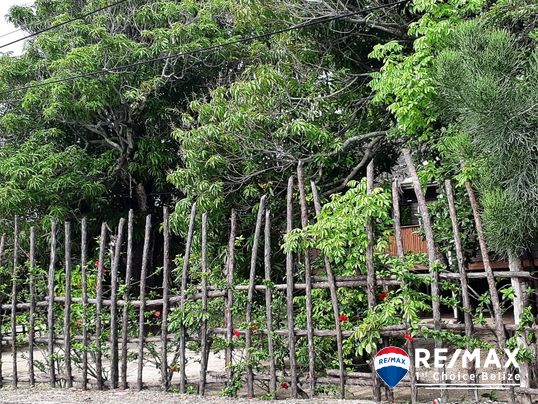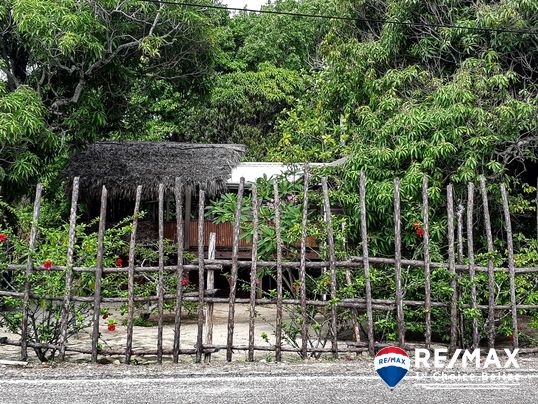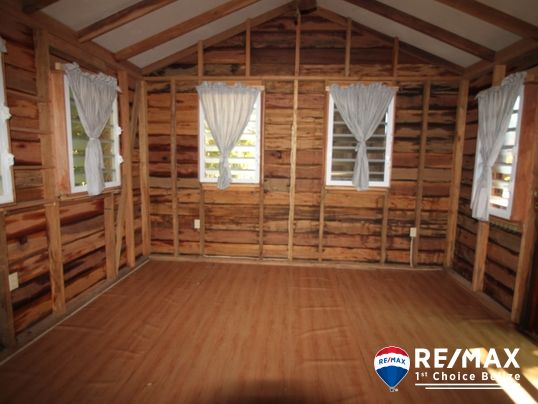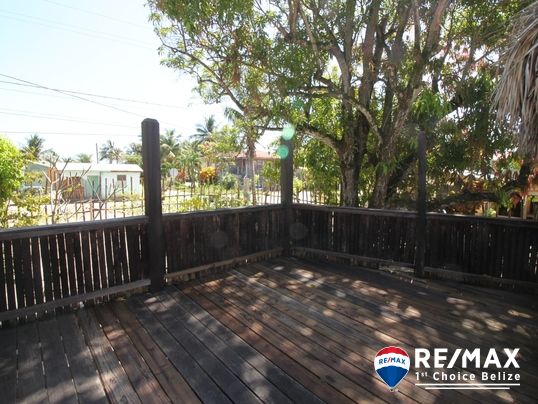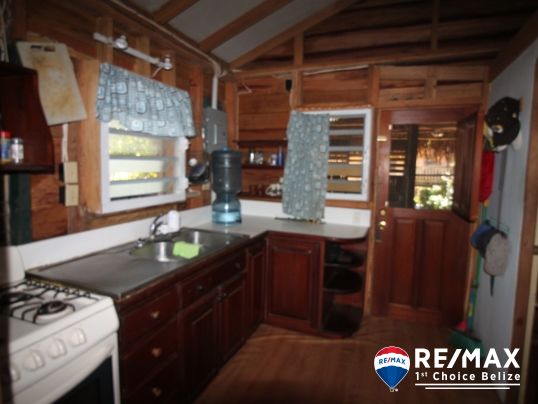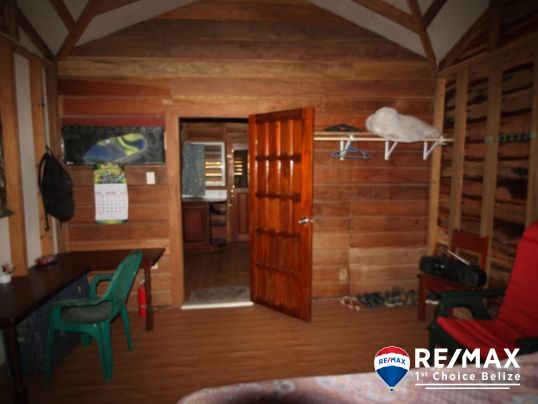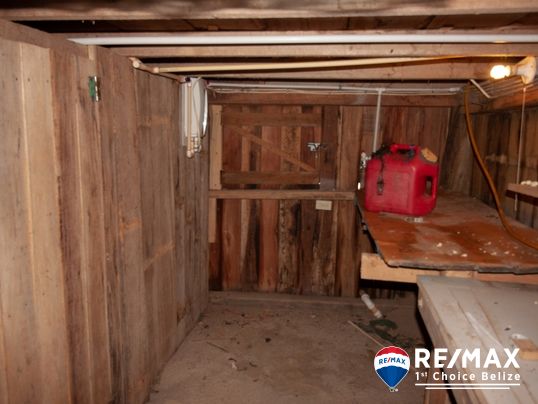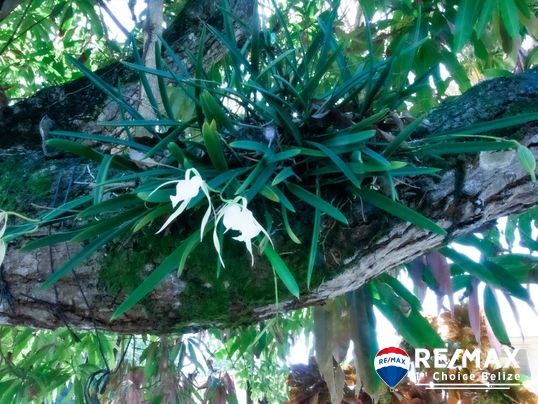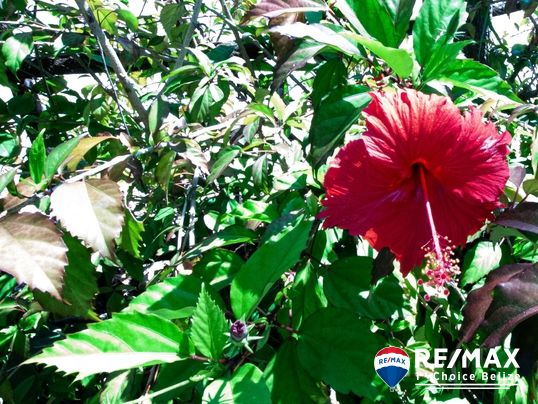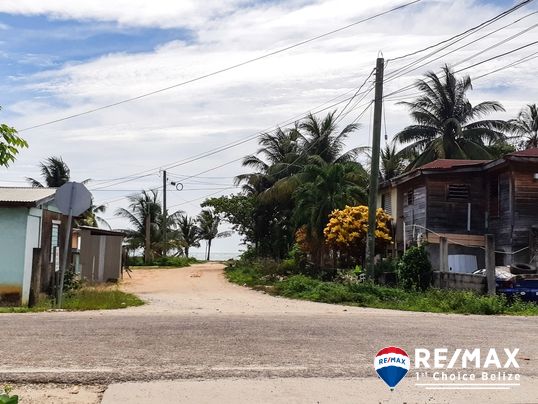 This almost-beach house will just "pop" with a woman's touch. A few pillows, potted plants, comfy seats on the large deck and you will have yourself a very welcoming home that is just steps from the Caribbean Sea. Sit in your comfy seats, drink in hand, enjoying the refreshing sea breeze.
This is a 1 bedroom, 1 bathroom house with a living room, small inside kitchen, and loft storage space. There is also space outside for cooking for when you want to keep the heat out. The kitchen contains Caribbean Cedar cabinets, a full-sized refrigerator, stove with oven, double stainless steel sink. The insulated metal roof helps to keep the heat out and is equipped with gutters and downspouts which drains the rainwater into rock drainage pits redirecting the water away from the house.
The house is raised on stilts, which helps to produce airflow around and under the house as well as an enclosed storage area where the laundry machine is kept with easy window access to the outside line dryer. The house has louvered windows with integral burglar bars and wooden shutters for closing up while you are away. The house is constructed from Belizean hardwoods and has been treated regularly against Mother Nature's untiring onslaughts. Take a look at the photos and check for yourself if this Belizean style wooden house can work for you.
A palmetto fence encloses the yard which is a beautifully shaded, sandy lot, where you will find hibiscus bushes, orchids, breadfruit (makes great French fries), soursop fruit, monkey cap, kraboo fruit, cherry bush, young custard apple, noni and mature mango trees. Something is produced for all seasons of the year.
As for services, the house is connected to the village water with a ½ HP pressure pump to increase the pressure of the town water. 110 VAC electricity is connected; there is a partial above ground septic tank, on-demand electric hot water heater for inside plumbing.
This property is one of the larger village lots measuring 60 feet by 120 feet and can become your own little garden getaway, and with property taxes of $25 per year and priced at $149,900 be prepared to enjoy your Caribbean lifestyle.
========
Call me at 226-499-0392 - Leave voice mail (cannot receive or send text messages on this number)
Or email me at wendy@1stchoicebelize.com. Let's talk.
Other House in Hopkins, Belize
in price range of $125K-$175K
| ID | Title | Price | Status |
| --- | --- | --- | --- |
| H3603 | Opportunity Awaits | $150K | Active |