1463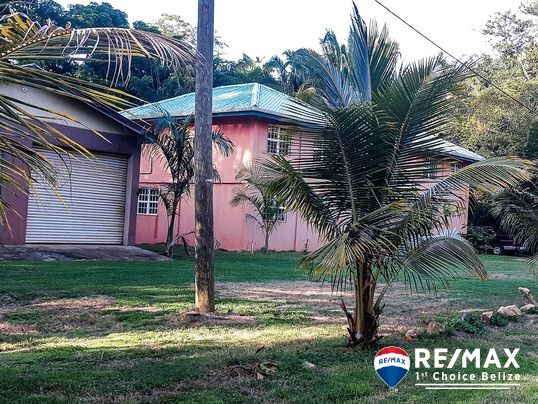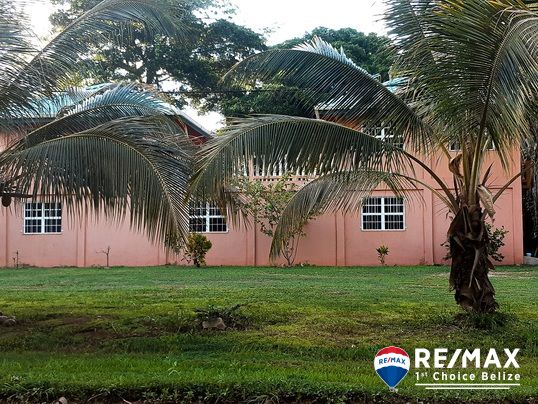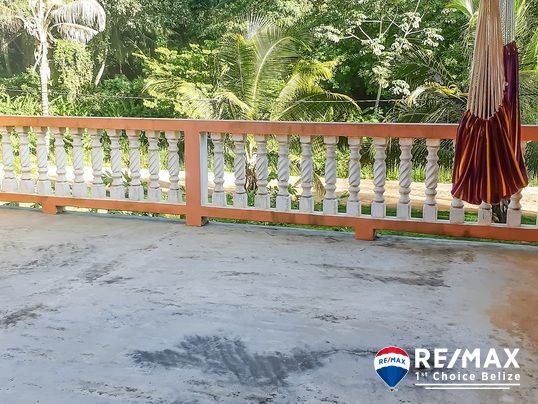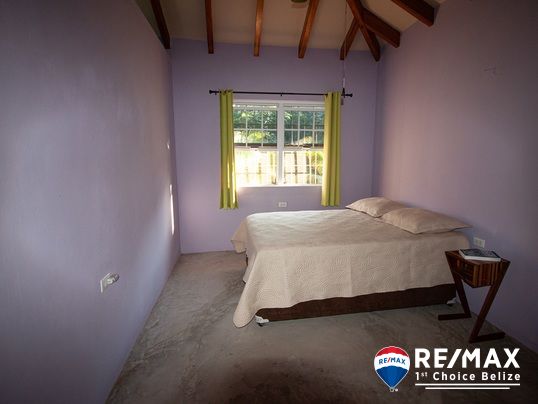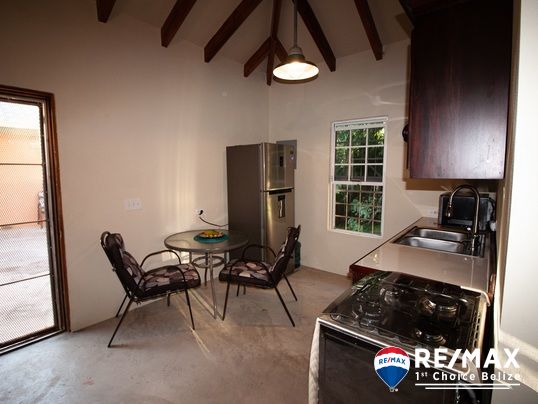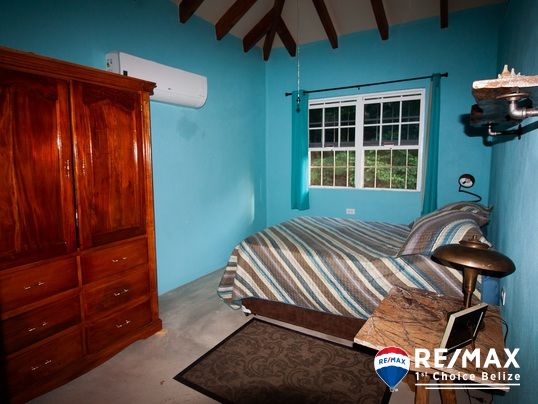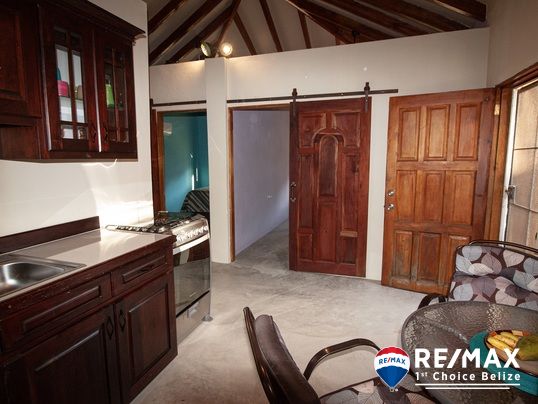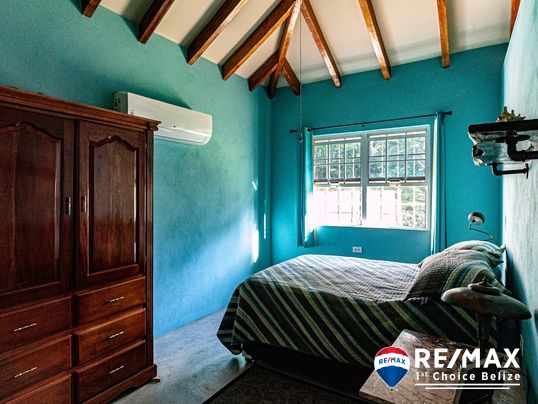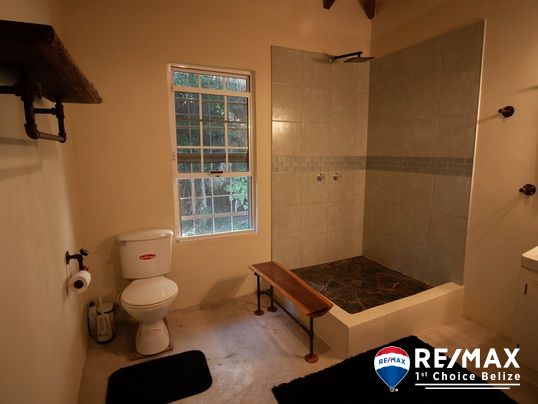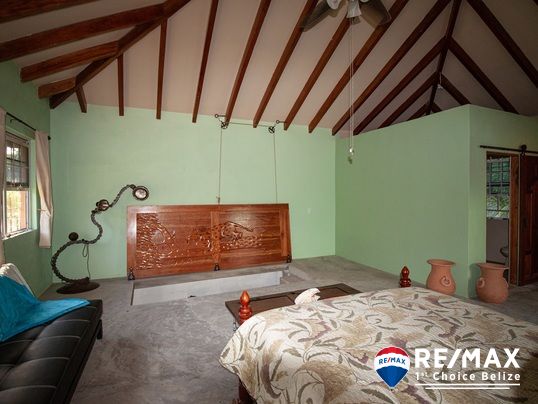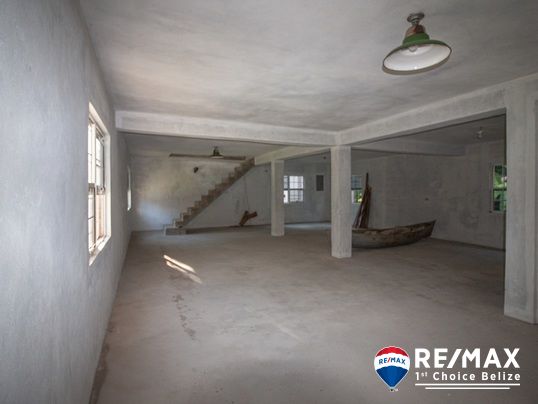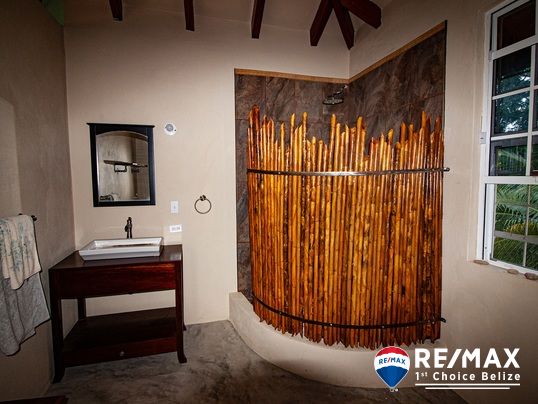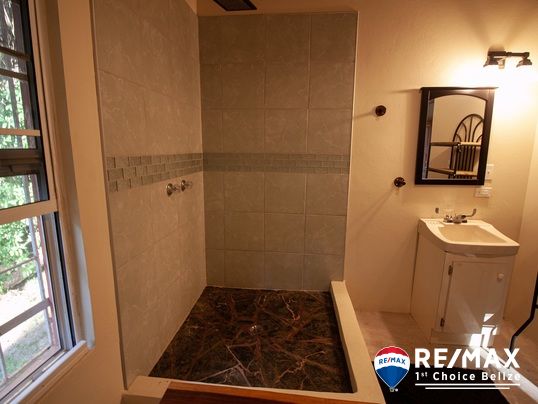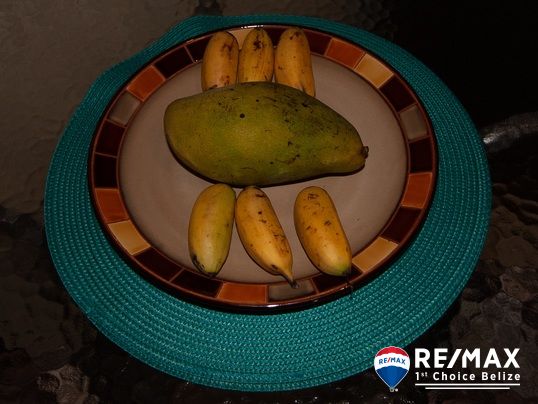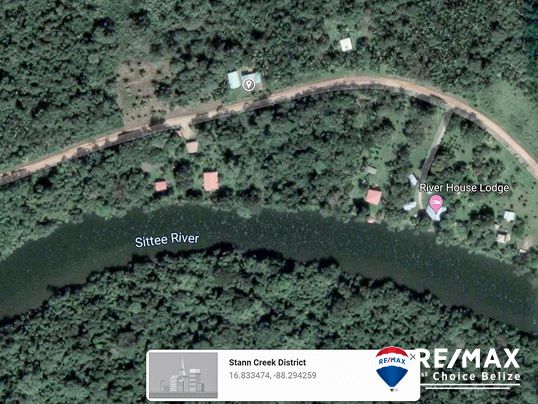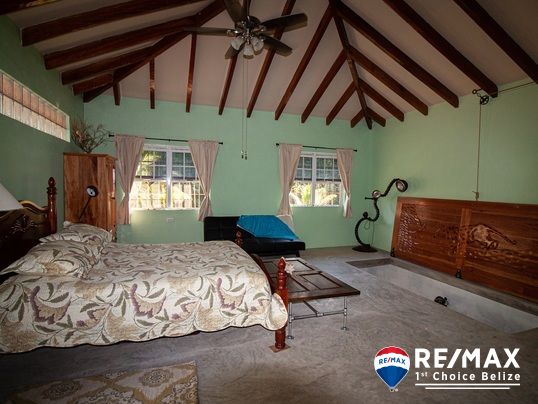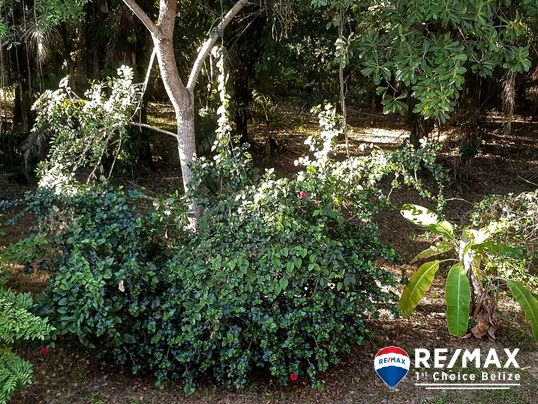 Along picturesque Sittee River Road between the ocean and Sittee River Village, you will find this diamond in the rough. The building is fairly big and you can get a good idea of this from the picture showing the main floor open space.
This area is large and open with a 3 piece bath, a laundry area, and unfinished space. This unfinished space is full of potential. Make another large complete apartment. Turn it into your workroom or your man-cave. A she-cave works just as well.
The upstairs is divided into two areas, the east and the west spaces separated by an outside patio.
The east space is a small 2 bedroom unit with a single bathroom. It has a split unit air conditioning unit and is accessible by a set of stairs going up the eastern wall on the outside of the building.
The west space has been set up as a guest suite with a large area for sleeping and resting and private bathroom space. The shower is enclosed by locally grown bamboo giving a truly tropical accent. It is possible to exit this bedroom space through a door in the floor which leads to the downstairs open space. The door for this is beautifully decorated with a hand-carved leopard done in relief.

Next to the house is a 2-car garage which is quite spacious. And honestly, there is enough space in here for the other partner to have his or her own "cave".
Both buildings have been constructed entirely from concrete and is set on approximately .3 of an acre. Along with the trees planted in the front and the jungle in the back, you will be sure to see much wildlife. Collared Acaris, Toucans, Parrots, Gibnuts, and so much more will be yours to see when you are here. Get yourself a good pair of binoculars and start seeing what nature has to offer.
This property is now on the market for $399,000 USD.