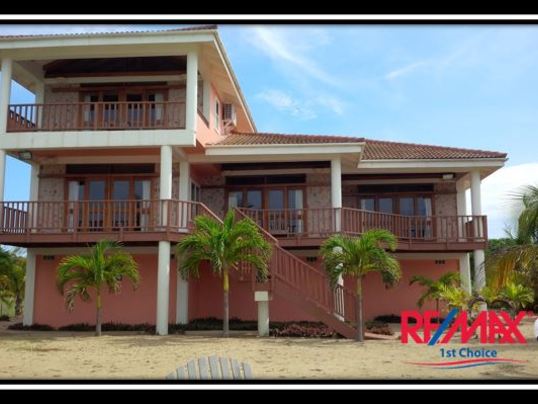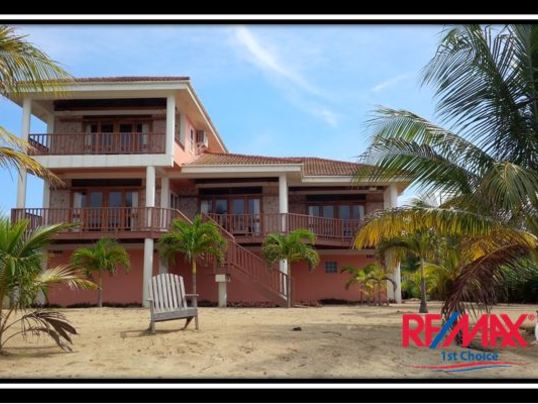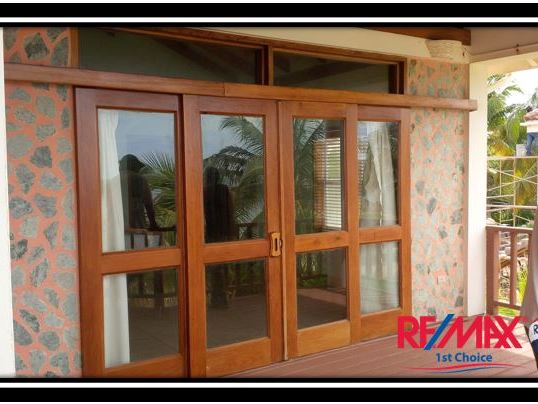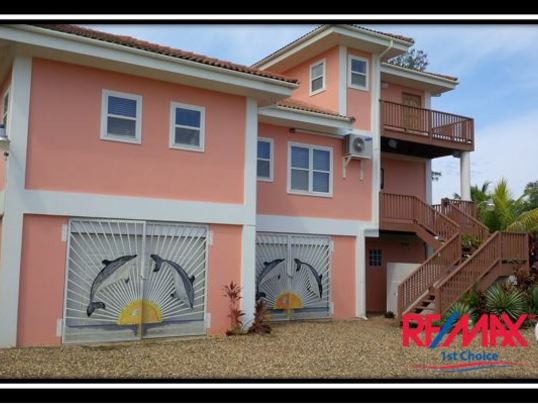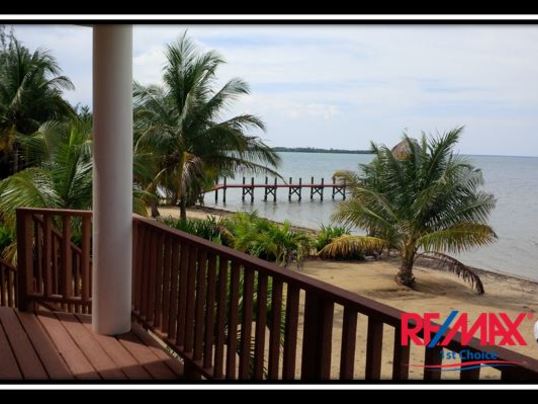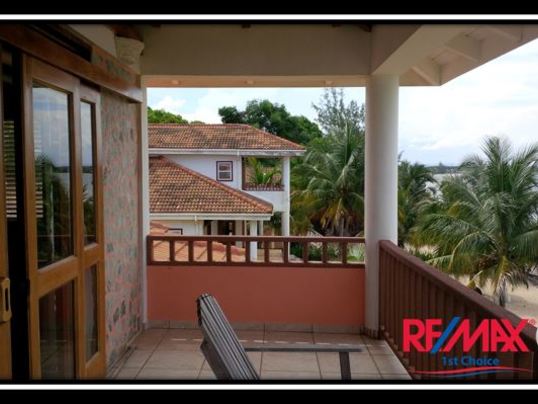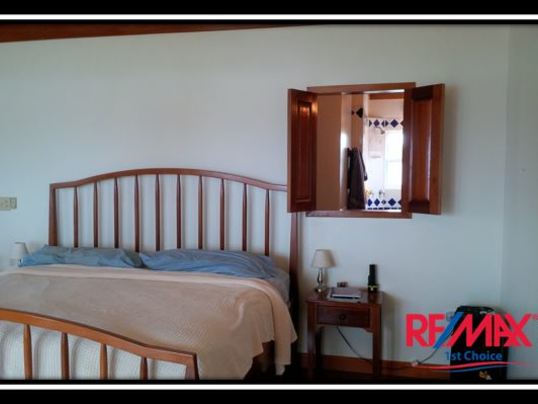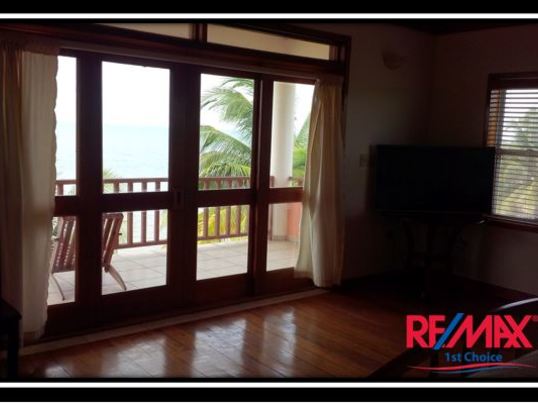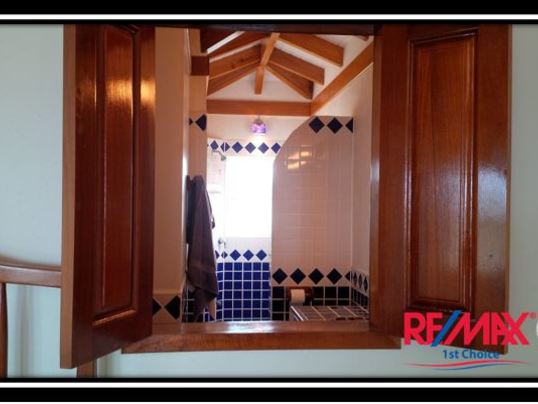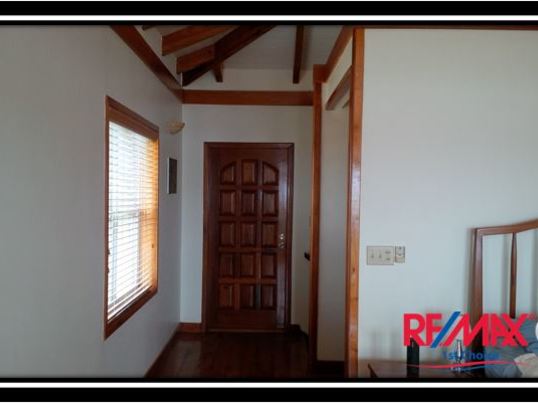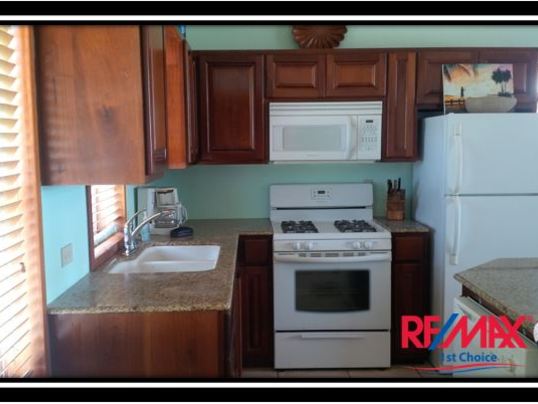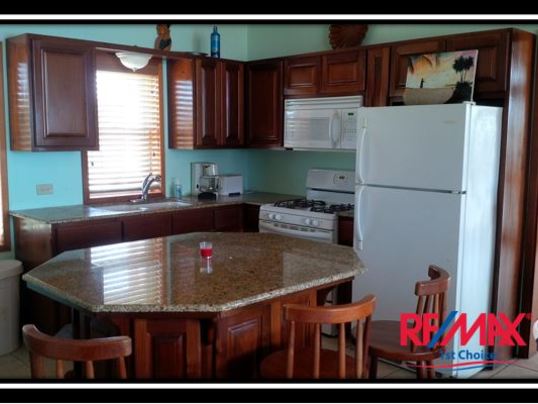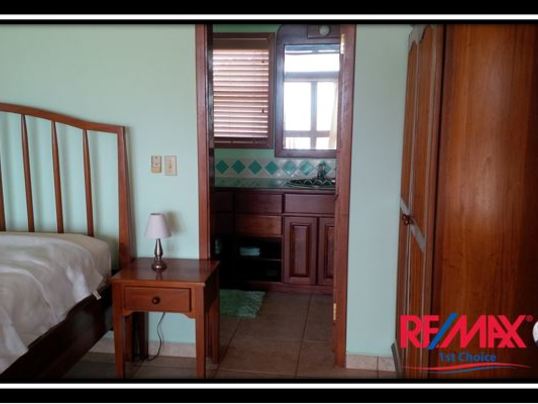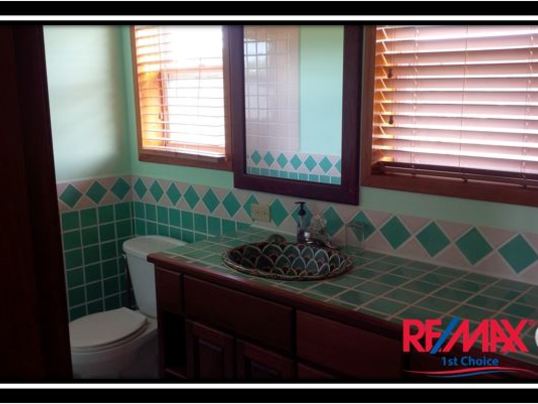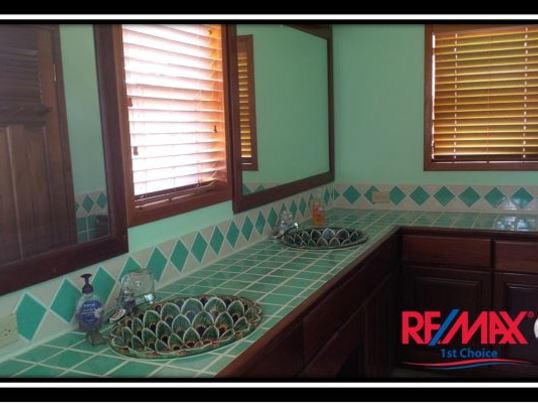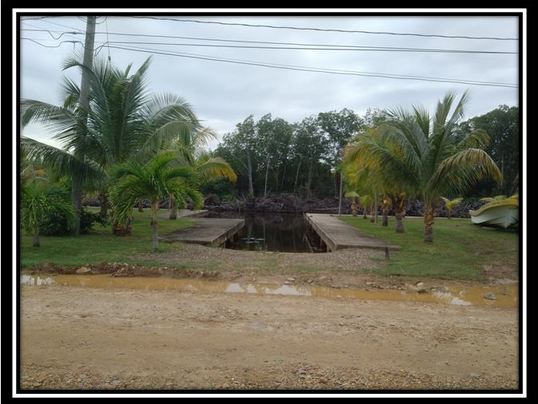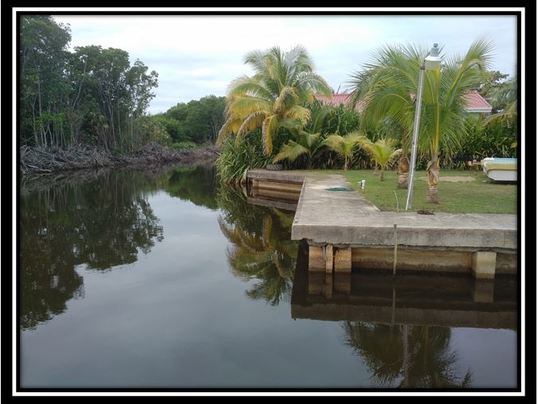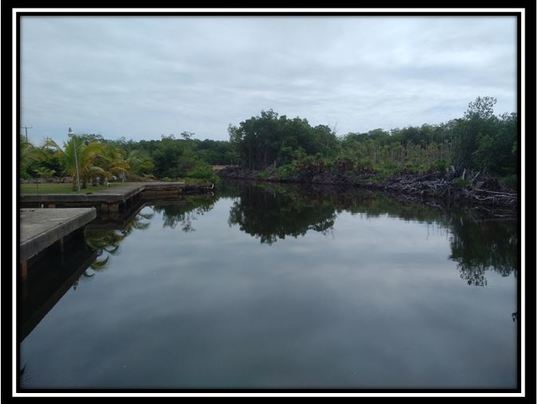 Beds: 3
Baths: 3
Living Area: 2600
Number of Floors: 2
MLS: 3617

Personal Paradise by the Sea
The seller is willing to sell this as two separate parcels. The beach lot with the house is priced at $695,000 USD, the canal lot (will berth 4 boats) is priced at $189,000 USD and both properties together are being priced at $850,000 USD.
The owner is also willing to entertain a fractional ownership whereby 2 or more people have equal share and equal equity in a tangible asset, in this case, a villa on the Caribbean Sea. The seller is looking for 4 people who would be considering this type of portfolio enhancement. Opportunities like this don't come along very often and when they do you have very limited access to your investment for vacation purposes, with your time availability generally being dictated by a management company. In this case the scheduling is up to you and the other fractional owners. You can also set up a limited liability company and under ownership of this asset you can rent out and earn income on your investment. Just another way for you to get your foot into the foreign real estate market in Belize.
House Property - $695,000 USD
Attention to detail is definitely a theme that you will notice throughout this pristine home property. This 3,167 square foot villa features quality concrete construction with properly finished surfaces on the main structure and tastefully decorated throughout. Use of local hardwoods for doors, window and door trim as well as exposed roof rafters reflect the thought that was put into the design of this property. With the floors done in ceramic tile and the bathrooms finished in tile, it not only looks fantastic but it's also easy to maintain. Let's face it, there are better things to do than spend hours and hours cleaning when you can be relaxing on one of the many decks overlooking the beautiful blue waters of the Caribbean.
The property is zoned residential and commercial so there is an opportunity for a revenue stream from short or long term rentals of the second floor, the third floor or the entire home.
Care has been taken in the layout that each of the 3 large bedrooms has its own bathroom, its own access to a shared and covered veranda so that all who stay here can enjoy the beautiful blue waters of the Caribbean Sea that is just a stone's throw away. You will enjoy being just 60 ft. from the blue tropical waters while enjoying the view of the Islands in the South Water Caye reserve inside the second largest barrier reef in the world.
The kitchen includes propane fueled stove, electric fridge, dishwasher and microwave. A centre island that can be used either as a food preparation area or eating area, separate laundry room with washer and dryer along with shelving for cleaning supplies. The house has a new Zone air conditioning system with their own controls in each room.
Downstairs is a closed in garage that easily has room for two full size vehicles plus an adjoining car space used as a workshop. Also located in the garage is a propane fired water heater, two 100 lb propane tanks as well as water pump and pressure tank that supply the house with clean municipal water.
Canal Property - $189,000 USD
Now, for the boating enthusiasts; this property straddles the road. Part of the property is on the seaside while on the other side of the main road it backs onto a canal. The canal connects to the majestic Sittee River then Caribbean Sea and provides shelter for your boat when it's docked. The canal is deep enough to accommodate boats with up to a four foot draft and with the slip already constructed all you need to do is bring your boat down and put your feet up while planning your next outing on the sea.The dock will accommodate 120 feet of boat space while giving you immediate access with its own boat ramp.
This property combined with your ideas = good times.
***for an overhead view from the water and the canal
Additional Details
•Recent upgrades totaling US $35,000 includes new decks sealed with epoxy, 4 new A/C units, new hot water tanks, security lighting
•Marina has 121 feet of canal frontage with a deep wide slip and ramp for haul out.
•It has room for four boats, has power and water, auto security lighting and a steel sea wall with concrete cap (US$85,000.for the walls alone)
•Ground floor is 1020 sq/ft with workshop, storage and room for three vehicles.
•First floor 1505 sq/ft
•Second (top) floor 642 sq/ft
Actual Measurements
ground floor - 43' x 23' 8" ( 1020 sf

1st floor:
sea deck 42' 6" x 8" ( 340 sf
back deck 14' 6" x 6' 4" ( 91 sf
living room 23' 7" x 16' ( 376 sf
washroom ( 1/2 bath ?? ) 7' x 4' 5" ( 31 sf
B/R 1 16' x 15' 10" ( 255 sf
bath 9' x 8' 5" ( 76 sf
B/R 2 16' x 16' ( 256 sf
bath 16' x 5' ( 80 sf

2nd Floor:
sea deck 20' x 8' ( 160 sf
back deck 6' x 14' 10" ( 90 sf
B/R 16' x 18' x 4" ( 292 sf
bath 16' 5" x 5' 4" ( 100 sf

Total = 3,167 sf