1062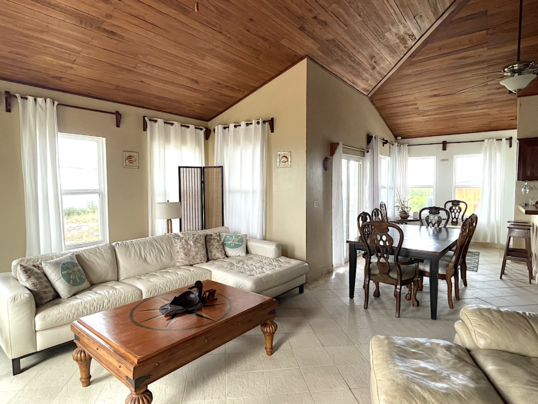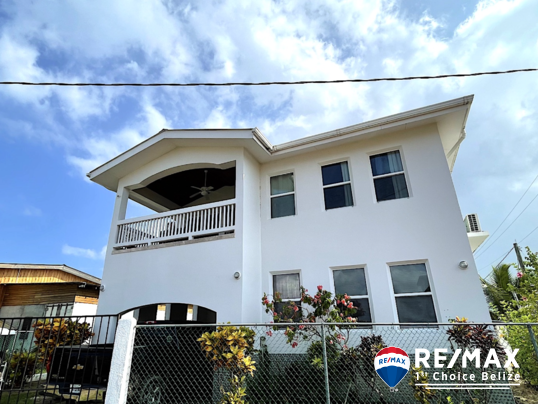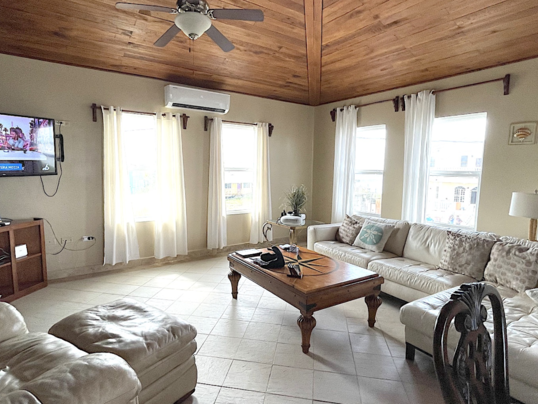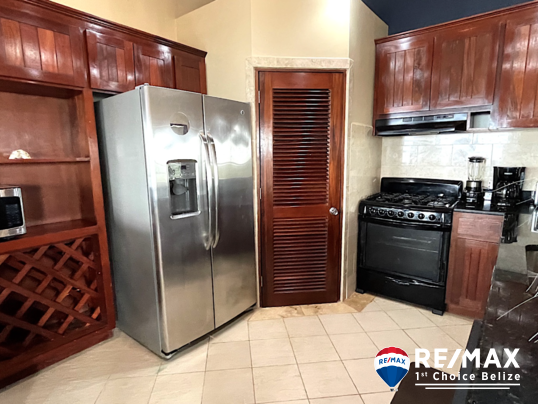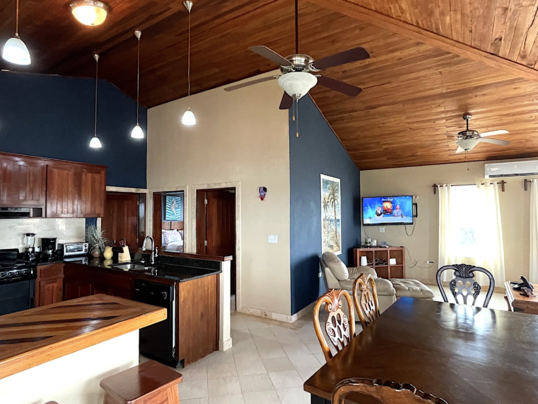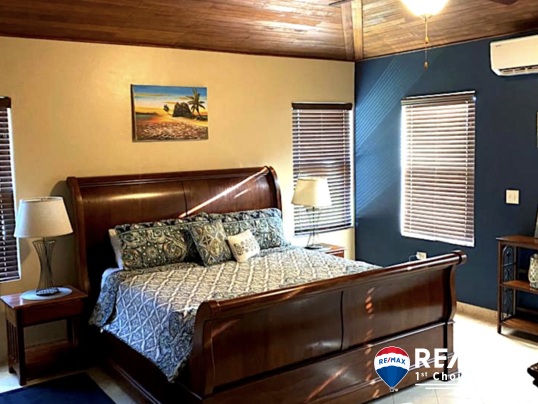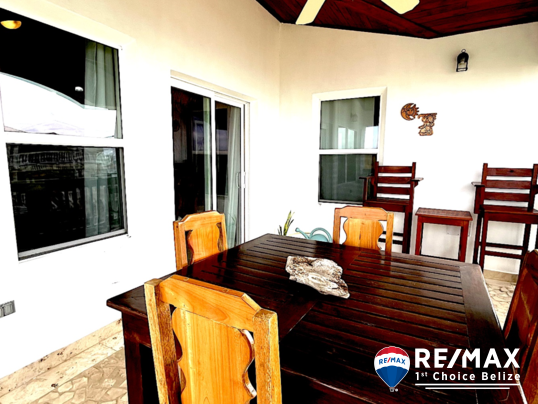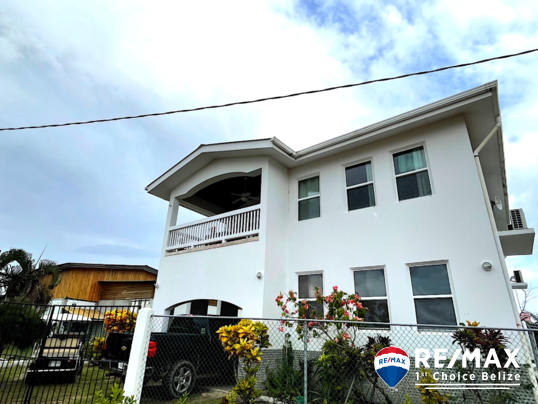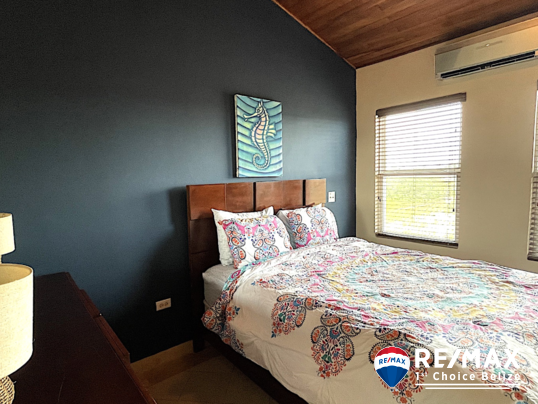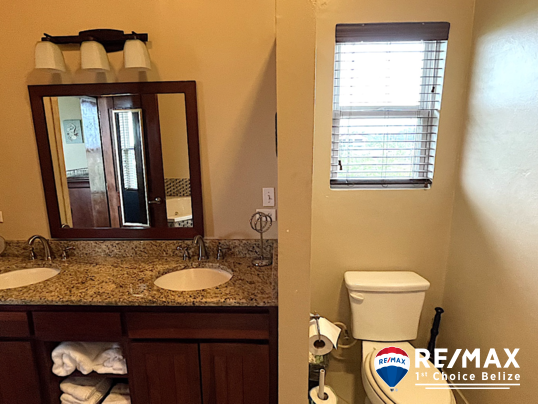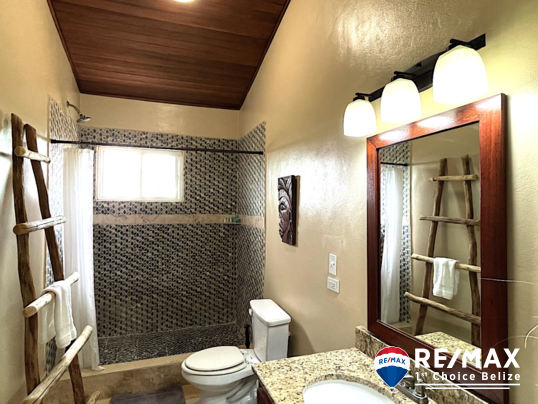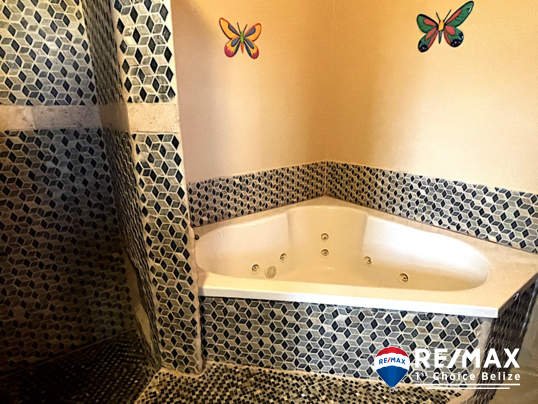 This versatile property comprises of 3 separate living spaces, making it the ideal income generator. On the first floor, we have a large studio apartment, currently let out for short term rentals; a care takers quarters, large laundry room and under stairway storage area. The second floor houses the spacious 2 bedroom main home.
Situated in the beautiful area of Crimson Park, only a few minutes drive from Placencia Village, this lagoon facing property offers luxurious views of the Maya mountains and is also very fortunate to be positioned in such a way as to have a clear line of site to the Placencia airport runway approach. Afternoons spent on the balcony enjoying the view of the mountains, the boats traversing the lagoon and the exciting sight of the small Maya & Tropic airplanes landing at the airport is truly a special way to relax and unwind in the comfort of your own home.
First Floor:
Large studio apartment – open planned space, comprising of 2 queen sized beds, lounge area, small dining room table and kitchenette, complete with en-suite bathroom (shower, basin and toilet). Air-conditioned unit.
Caretakers studio – large air-conditioned, open planned room with kitchenette and bathroom.
Laundry room – large separate laundry space with washing machine and tumble dryer.
Under stairway storage area.
Second Floor:
Large en-suite main bedroom with walk in wardrobe, full bathroom with shower and bath. Second bedroom with inter-leading door to the second bathroom. Open plan kitchen area with expansive living room and dining area with sliding doors that lead onto the generous patio. There are fans and air conditioning units in both the bedrooms and in the lounge area as well. A gas range and granite countertops complete the kitchen area.
Don't miss out! Contact Layla today for further details regarding this listing or to schedule a private tour.
Phone: +501 620 21 09
Email: layla@1stchoicebelize.com
Other House in Placencia, Belize
in price range of $400K-$500K
| ID | Title | Price | Status |
| --- | --- | --- | --- |
| H7506 | 2 Bedroom Sea View House | $400K | Active |
| H6828 | Colibri House – Charming Beachfront Duplex in Placencia Village | $425K | Active |
| H1180 | Placencia Cabanas – Steps Away From The Beach | $400K | Active |
| H1190 | Lagoon Front Lot with Newly-Built 1 Bedroom House | $450K | Active |