2092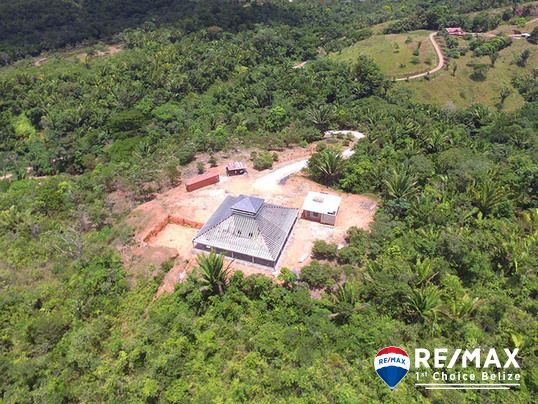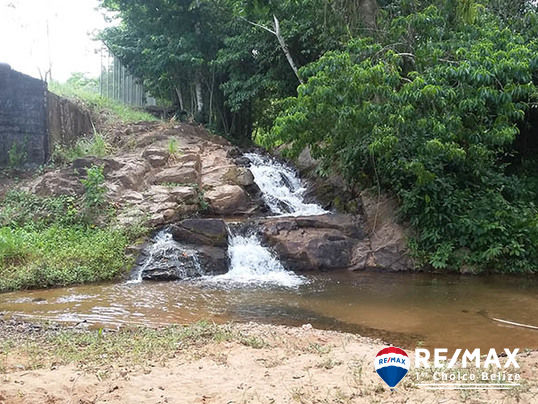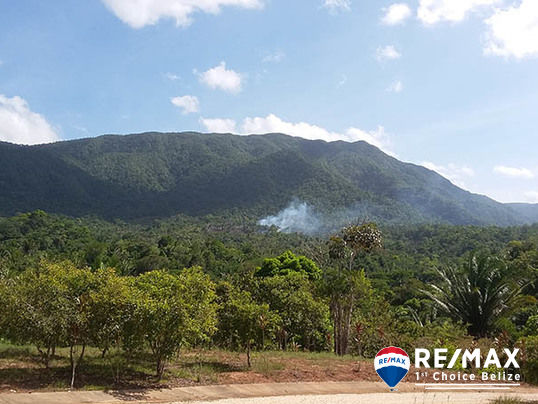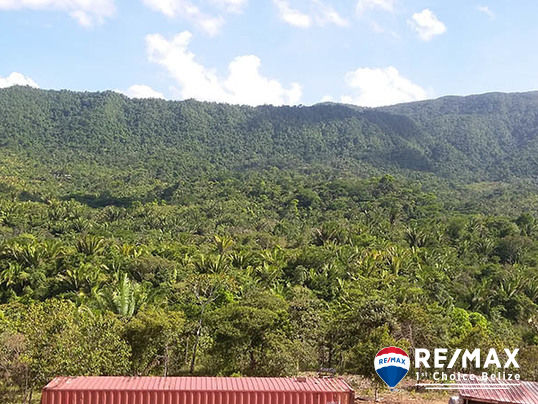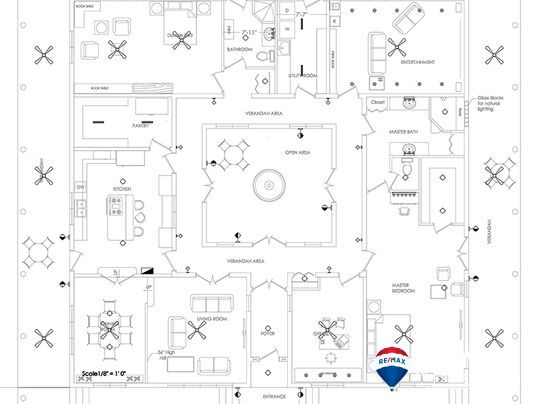 PRICE REDUCED
Partially built ultra modern eco-executive mountain home with 360 degree views. Located on the Old Hummingbird highway just a few minutes off the Hummingbird hwy at mile 26. The home is set on 50 lush acres of jungle on the side of a mountain with views of surrounding mountains and down the Hummingbird valley towards the sea.
Built with Nudura system www.nudura.com and 4-6 inches of reinforced concrete making this 6400 sq.ft home highly efficient with solar and hydro generated power systems.
Top of the line building materials are stored on site and duty has been paid. The current floor plan is for 2 large master bedrooms and a tower in the centre offering sweeping vistas of neighboring mountains. The floor plan and design could be modified to suit new owners requirements. This property has been appraised at $1, 400, 000 US but owners are unable to continue their dream home for personal reasons.
Additional amenites include 1,500 sq ft, 2 story garage, security building with 24 hr guard, gated entrance and large pool has been excavated.
Other House in Stann Creek, Belize
in price range of $350K-$450K
| ID | Title | Price | Status |
| --- | --- | --- | --- |
| H6789 | NEW Built - 2 Bed 2 Bath Waterfront Home with Dock | $359K | Active |
| H1022 | Sunset Home In Maya Beach | $355K | Active |
| H6541 | Authentic Belize Living! | $399K | Active |
| B6327 | Ally's Guest House | $395K | Active |
| H8345 | Private Lagoon front home on double lot | $355K | Active |
| H6422 | 4 Bedroom 3 Bath Home with Private Community Beach minutes north of the Placencia Village | $359K | Active |
| H1049 | Versatile 2 Bedroom/2 Bath home with stunning lagoon view and canalfront | $395K | Active |
| H6578 | Pier House Cabana on the Caribbean Sea | $380K | Sold |
| H6576 | Sunrise Home on the Caribbean Sea | $380K | Sold |
| H6577 | The Maine Stay Cabana on the Caribbean Sea | $380K | Sold |
| H6307 | Beachfront Home Caribbean Way JUST REDUCED! | $449K | Sold |
| H3605 | Enjoy The Jungle, Minutes From The Sea | $399K | Active |
| B4005 | POSITION - POSITION - POSITION! | $450K | Reduced |
| H6309 | Maya Beach Tropical Paradise with 2 Bedroom 2.5 Bath | $359K | Active |
| H6460 | Tropical Oasis Multi-Unit Home in Maya Beach on the canal | $450K | Active |
| H5000 | Kat Kasa - WaterFront Home - Rental Income | $400K | Reduced |
| B9305 | Residential with Rental Income Next to Itz´Ana and Roberts Grove | $425K | Active |