4010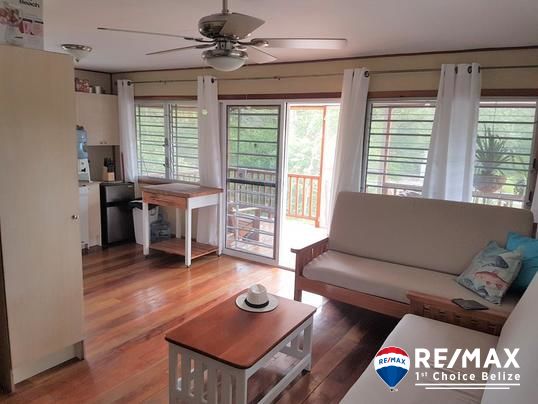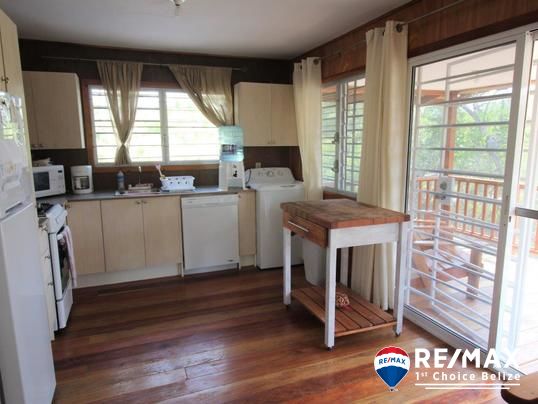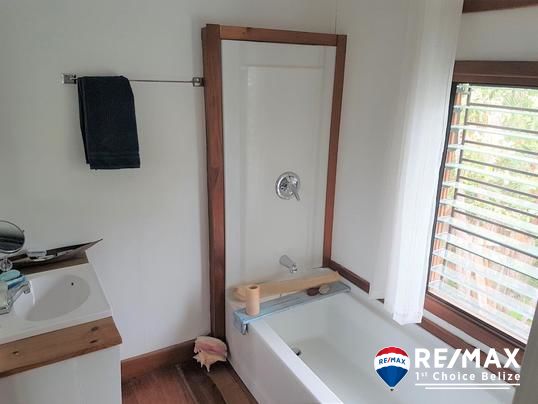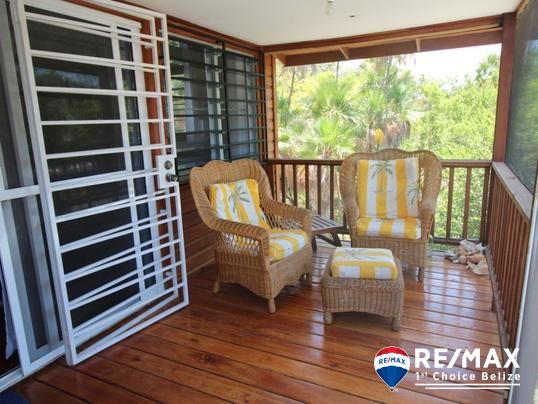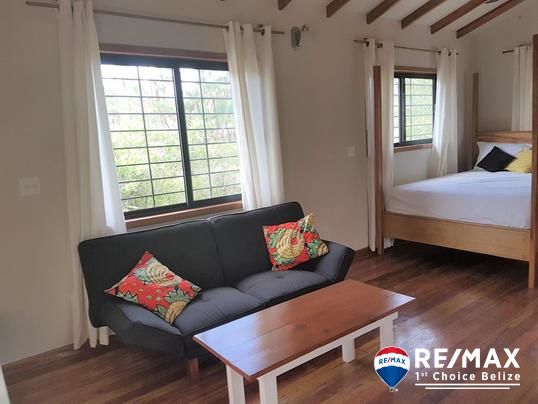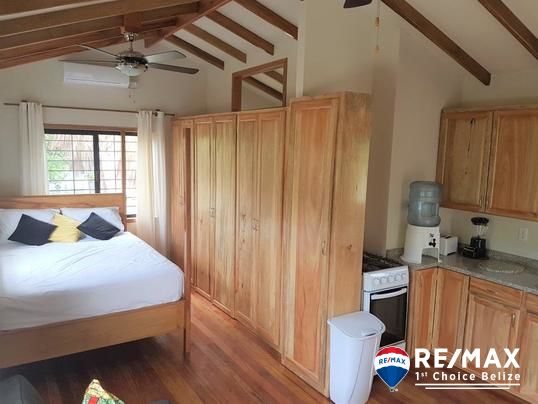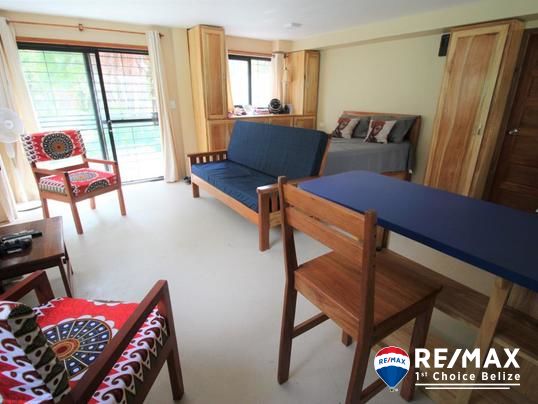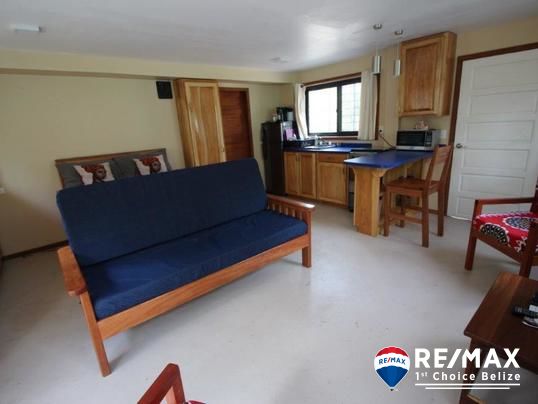 CLICK HERE TO VIEW VIRTUAL TOUR
We present for your perusal this ¼ acre lot with three cottages in Maya Beach with a 40 foot wide canal leading to the Placencia Lagoon. Live in one, rent 2 out for perpetual passive income.
The main house is elevated 9 foot off the ground on concrete columns. It has 2 bedrooms both with closets, an open plan lounge and light wood kitchen as well as screened in porch. Main house is 20×40 ft under roof. The house comes fully furnished including 12000 btu A/C and a 900 BTU AC. The eco friendly part:- There are additionally 5 x 660 gallon rain water tanks for garden and swimming pool use, plus solar water heating - so boiling hot water for free!
There is a beautiful deck area for entertaining around an above ground swimming pool, closed in on the front side. Coupled with all the above is an extra long garage and workshop area and a screened in art room and laundry.
First Cottage is elevated on 3 foot concrete columns, size is 28 x 14 ft consisting of an open plan lounge kitchen and bedroom with one bathroom behind a set of built in closets. It is fully furnished has its own screened very large porch, 1200 btu A/C, 660 gallon rainwater tank and solar water heater. Water and Electricity are separate from main house.
Second Cottage is 18 x 20 ft. and is located under the main house. It is an open plan 1 bed 1 bath unit with its own entrance from the municipal side road. Fully furnished with a 12000 btu A/C. Electricity is metered off from main house, it too has a screened in porch.
All 3 dwellings are offered with all furniture, TVs, appliances, linen, crockery cutlery etc included in the price, no need to buy anything, just walk in and start living. There is 1 growing tunnel which produces many plants. Many trees and fruit trees have been planted and within 2 years it will be an oasis of palm trees and substantial greenery.
Contact agent for figures on Income produced. Owner financed to qualified buyers or $255,000 for CASH
Other Businesses, House, Multi-Dwelling in Placencia, Belize
in price range of $250K-$350K
| ID | Title | Price | Status |
| --- | --- | --- | --- |
| H9008 | Maya Beach Home | $299K | Active |
| H8378 | 4 Bedroom Duplex on Canal | $299K | Active |
| H2508 | An Oldie but a Goodie | $260K | Active |
| H4065 | Beautiful 4 bed Home on navigable canal | $300K | Active |
| H4057 | Holiday home steps to beach | $255K | Sold |
| H4018 | Village living almost on the beach | $339K | Active |
| H9033 | REDUCED ! Tucan Lu Lu Sea View Villas | $299K | Sold |
| H6100 | Authentic Belize Home | $349K | Reduced |
| H1108 | Large home on 2 lots Maya Beach | $279K | Active |
| I4031 | No man is an Island? | $300K | Reduced |