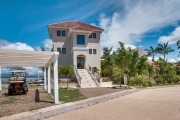 Location: Placencia Plantation - Stann Creek
Custom built private home offering tranquil waterfront living on the Placencia Lagoon within a gated community with Maya Mountain views and a private bulkhead dock. This architecturally pleasing...
More Info
Details
USD $150,000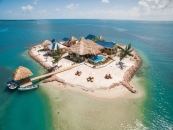 Location: Little Harvest Caye - Placencia - Stann Creek
"Little Harvest Caye" – Located only 1 mile south of Placencia Village point. This private Island luxury villa will be by far the most elegant Island in the area. Fractional...
More Info
Details
USD $289,000
Viewing 1 - 2
Jump to Page:
<<
1
>>
Previous 100
Next 100