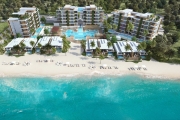 $2,395,000
$2,450,000
$3,500,000
$4,950,000
L1122 - Ahua Kan Estate
Location:

Mile 21 -

Middlesex -

Stann Creek
Ahua Kan Estate, 52 more acres added to previous listing, 2 additional residences and 6,000 sq.ft. shop). We invite you to own and experience this idyllic, sustainable, estate. One of the finest...
More Info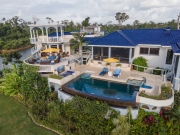 $4,950,000
H6112 - LUXURY LIVING IN BELIZE
Location:

Villa Aria Di Mare -

The Reserve -

Stann Creek
SELLER FINANCING AVAILABLE Exquisite Luxury Estate in Southern Belize. This estate sits minutes away from the Caribbean Sea in an 14,000 acreage exclusive community. Enriched by wilderness and...
More Info