3152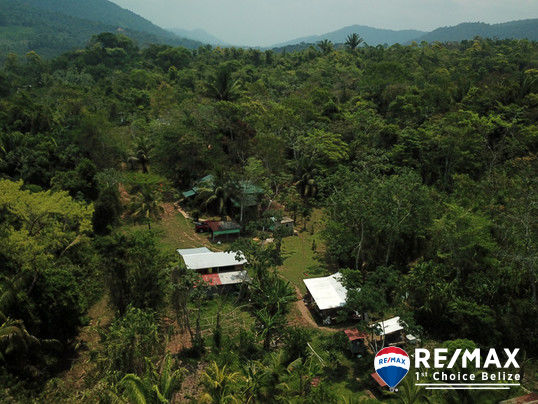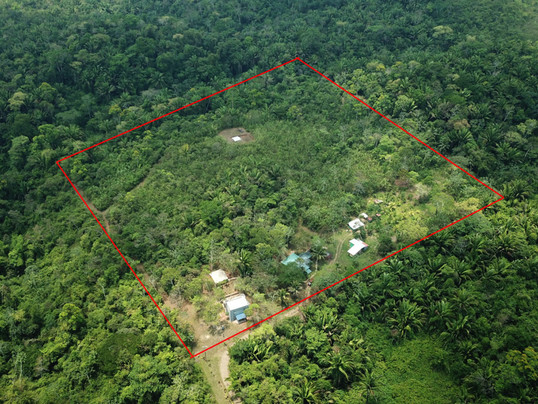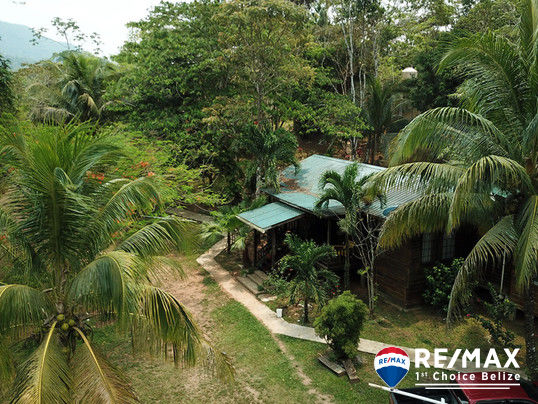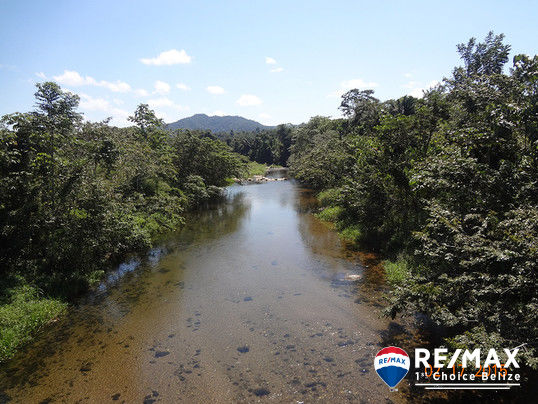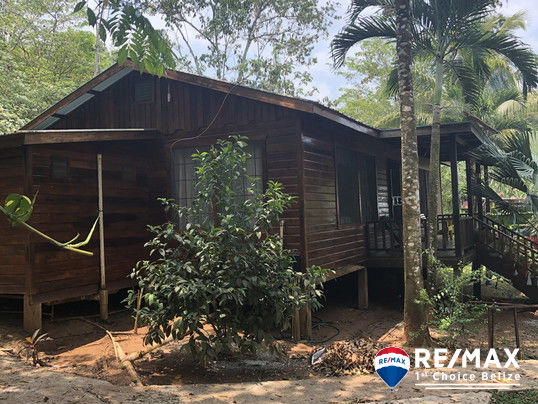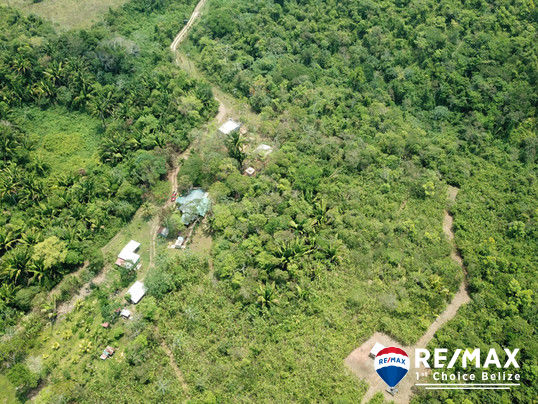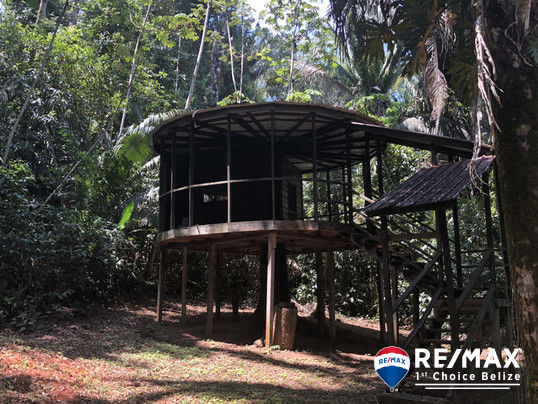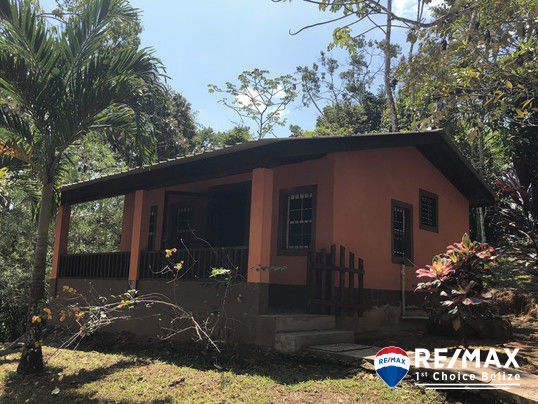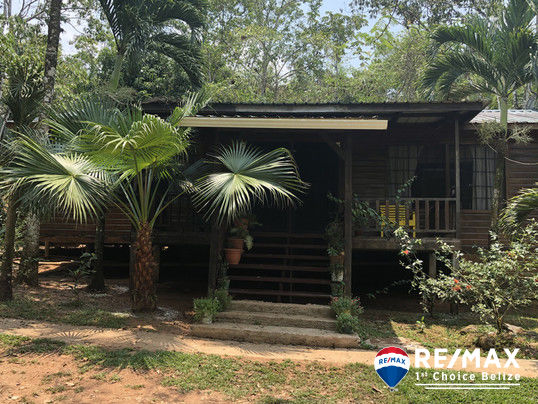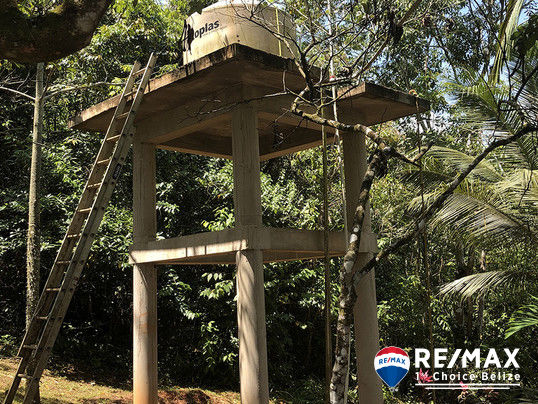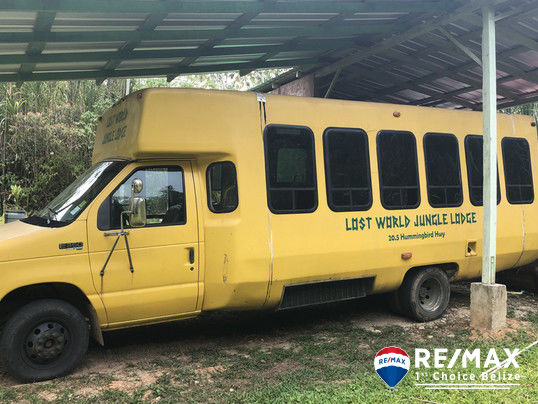 RE/MAX 1st Choice Belize is thrilled to welcome you to the centre of Belize on the world famous Hummingbird Highway. This mountainous region is covered with thick jungle, countless creeks and waterfalls that support abundant wildlife. At the heart of this region is the Lost World Jungle resort, a magical place at the foot of the mountains, steps away from the Hummingbird hwy next to the Stann Creek – a major river leading to the Caribbean Sea.
This lush 24 acre lot has electric and internet and is a short walk the the highway. It has sleeping quarters for up to 24 people. Guests enjoy early morning mountain hikes to magical waterfalls with countless bird species including Toucans, Parrots and Macaws. Fall asleep to the sound of Howler monkeys and the symphony of insects that begin at dusk. Nowhere is nature more vibrant and alive.
Lost World has several buildings that include:
A miniature castle that has 4 bedrooms with 3 full bathrooms and 1 half bathroom
A small concrete 1 bedroom, 1 bath cabana with air conditioning. It has an open porch with a zinc roof. It is 15 X 20 and has a septic system.
A hardwood house with hardwood floors which has 6 bunk beds in a hostel type room with 2 bathrooms, kitchen and storage room. The kitchen has a ceramic tile floor. It also has an additional bedroom with a double bed and powder room and septic system. There is a concrete outside shower house with hot water. There is a utility building (10′ x 10′) with washer and dryer and a hot water heater.
A tree house with one bedroom where one can listen to the jungle at night with doors and windows made of heavy wire to keep out animals.
There is an 8 X 8 small one room house with hardwood floors. It has one bathroom and a zinc roof. The caretakers house has a large out building for tool storage.
All of this with comes with a carport for an 18 passenger Ford E350 Bus that is included in the sale.
Lost world is located at mile 16 of the Hummingbird which makes it 16 miles from the Caribbean sea. It is a short distance from many national parks and eco tourism attractions – enough to keep guests thrilled for over a week. These include the Capital city, Belmopan, 35 minutes west, St Margarets 10 minutes west which leads to Five Blues National Park, St Herman's Blue Hole Park, Caves Branch and only 5 minutes from Angel Falls rapelling and zipline.