467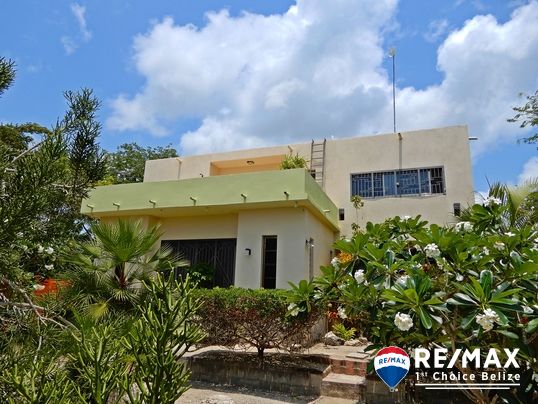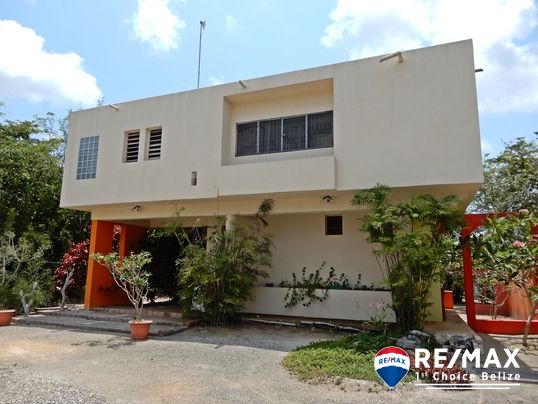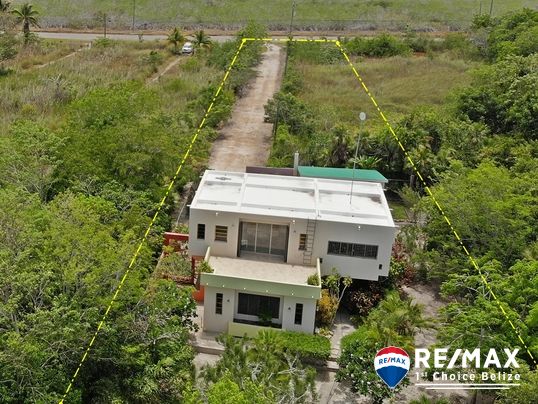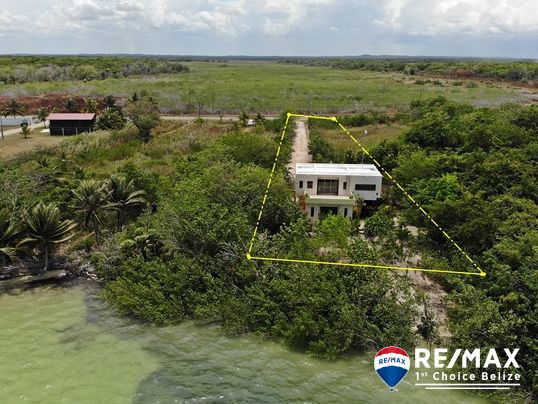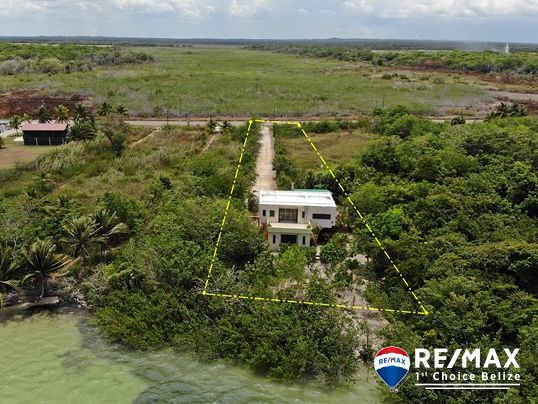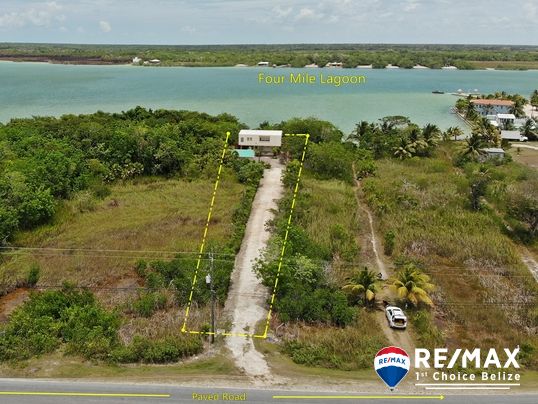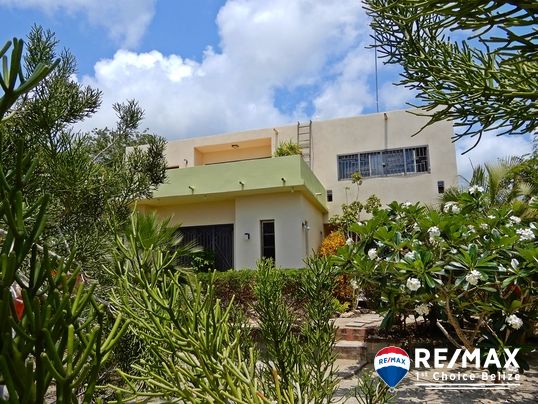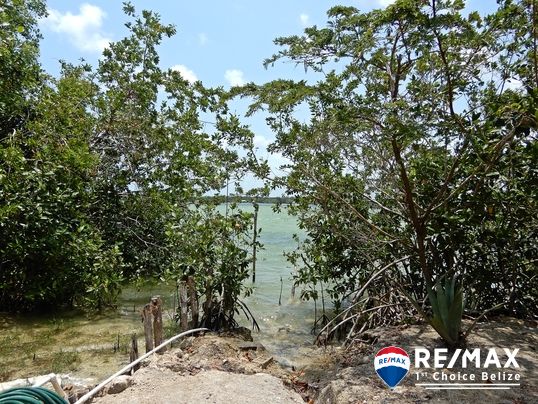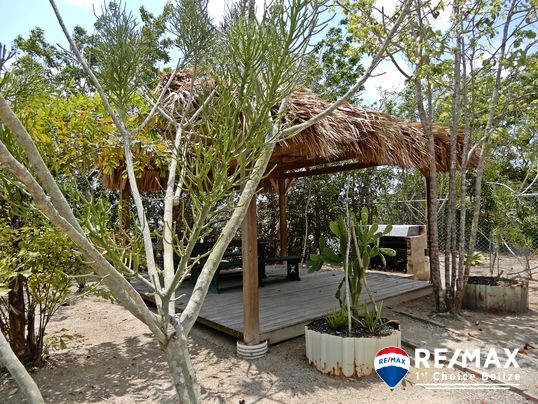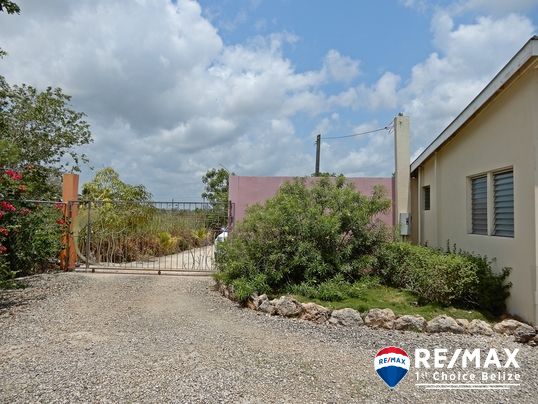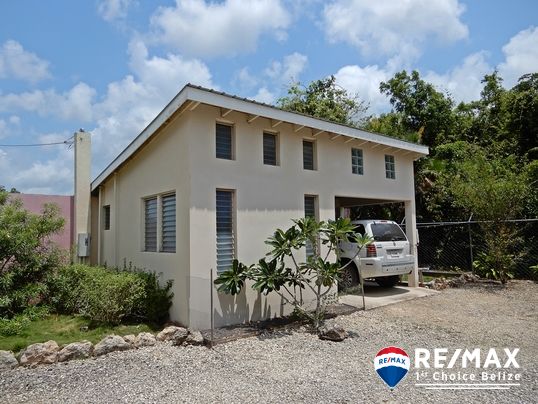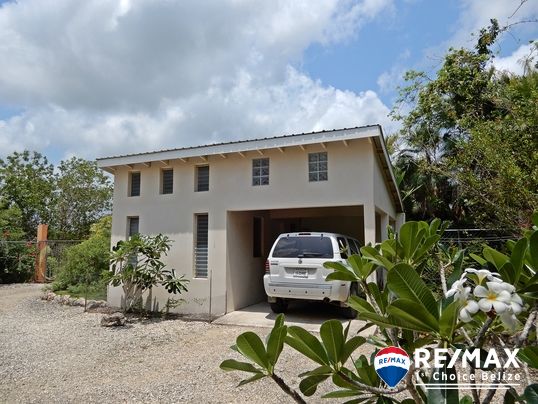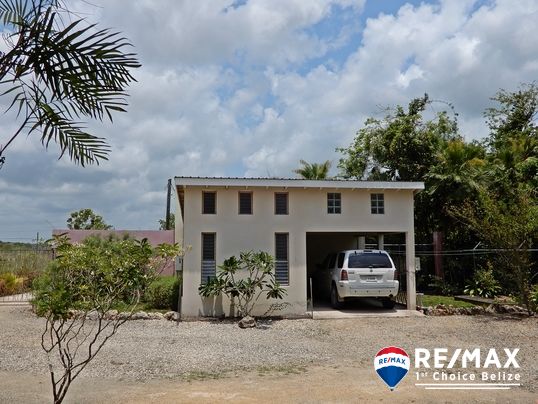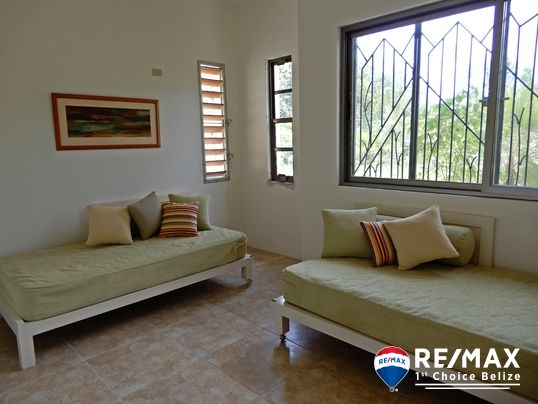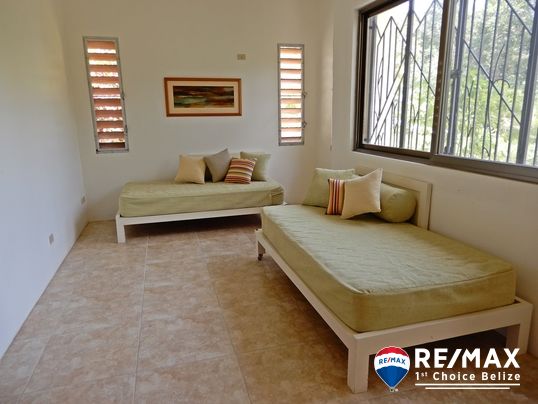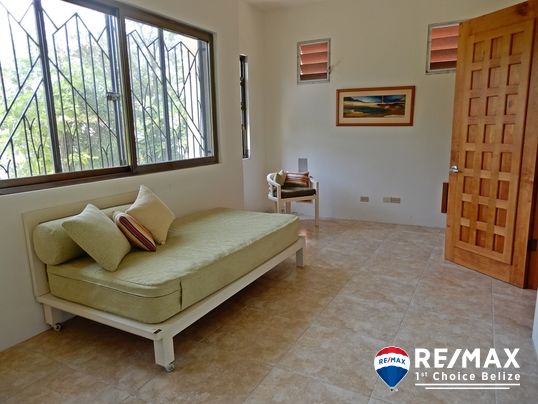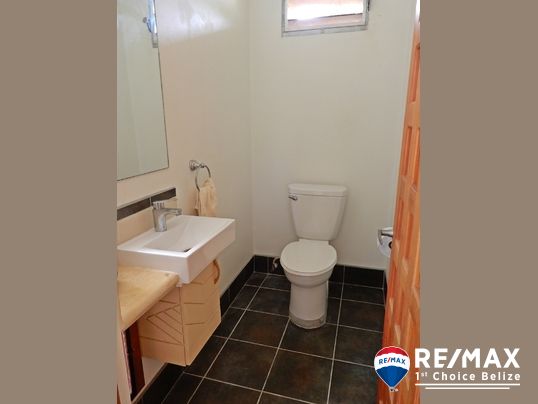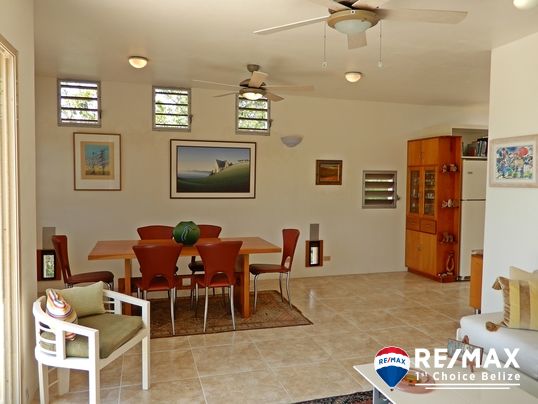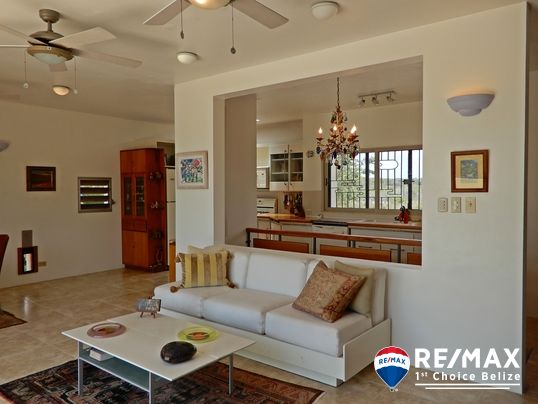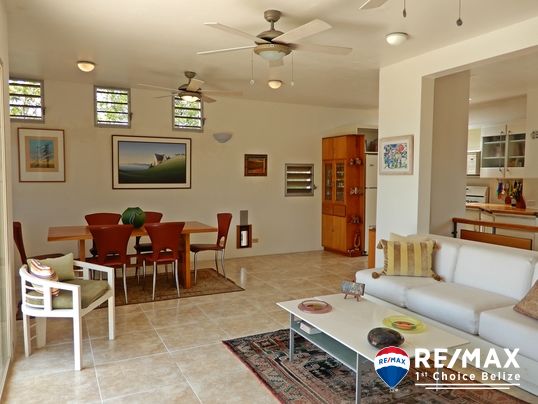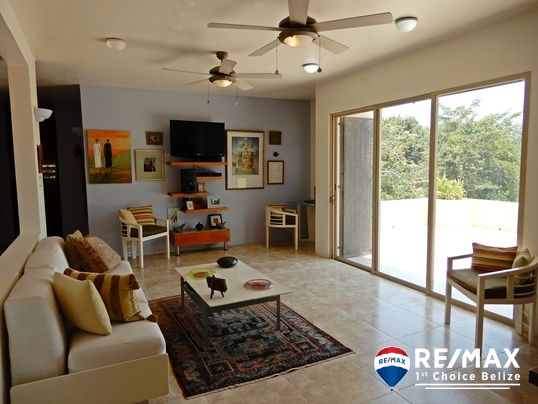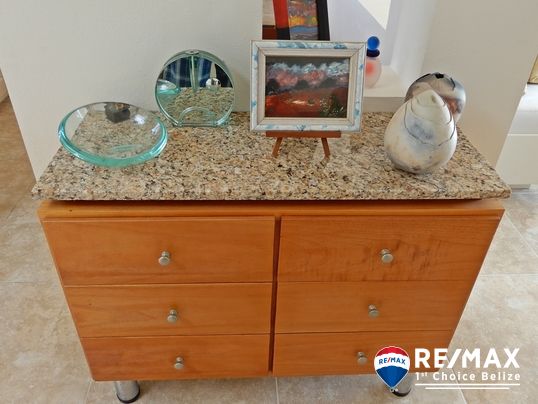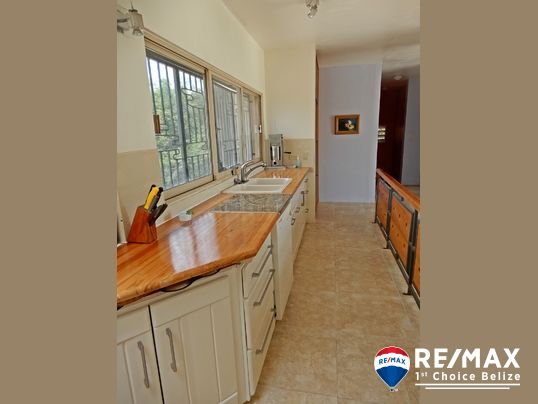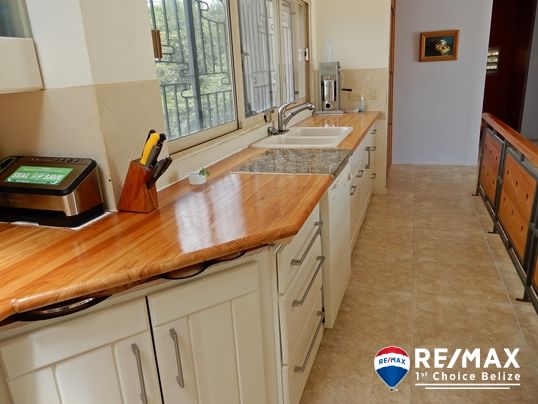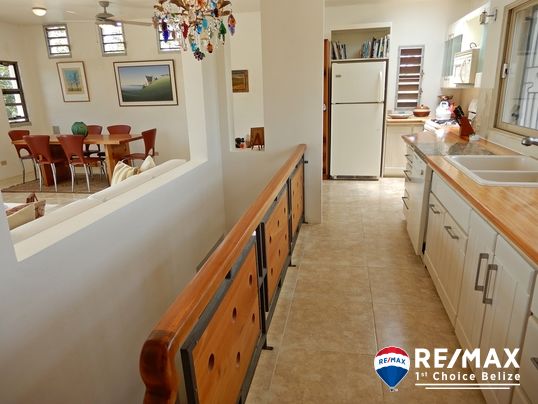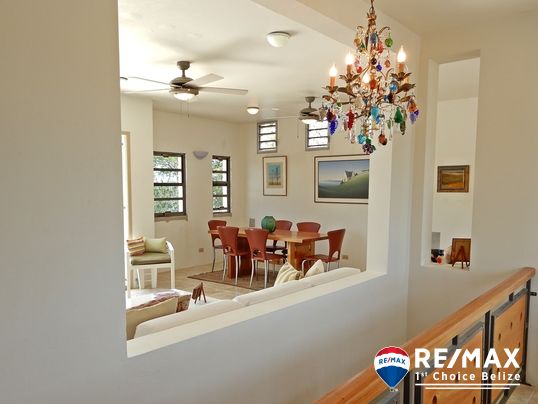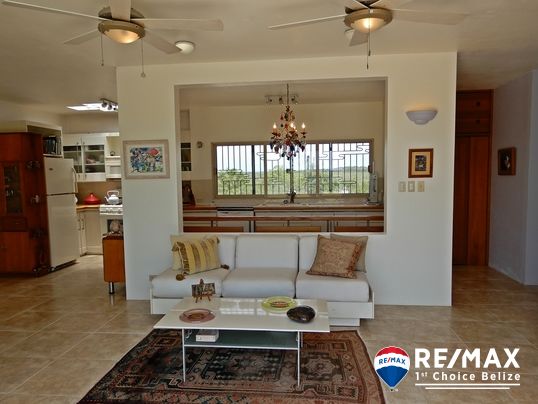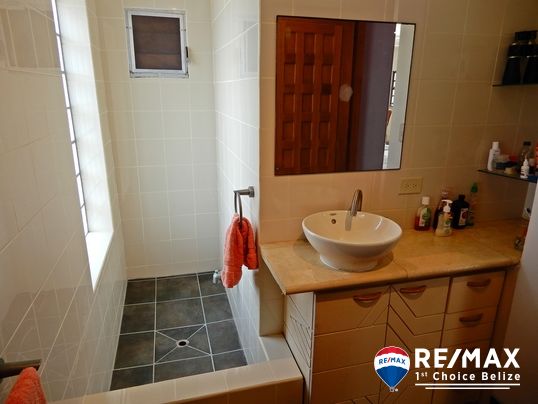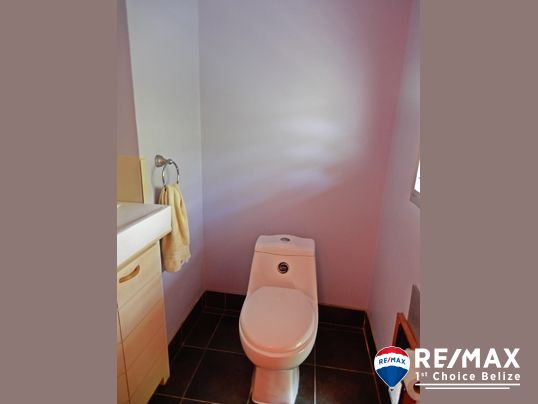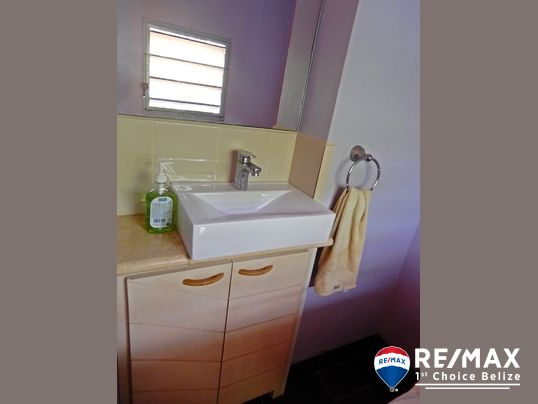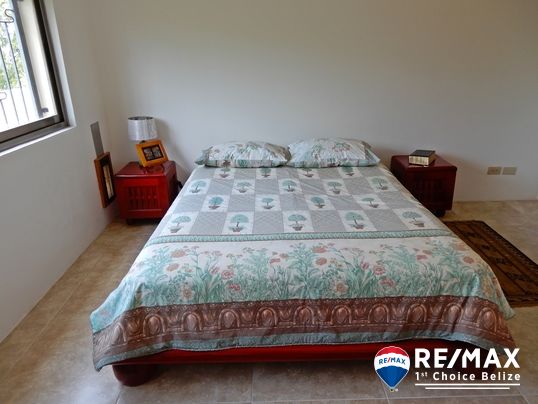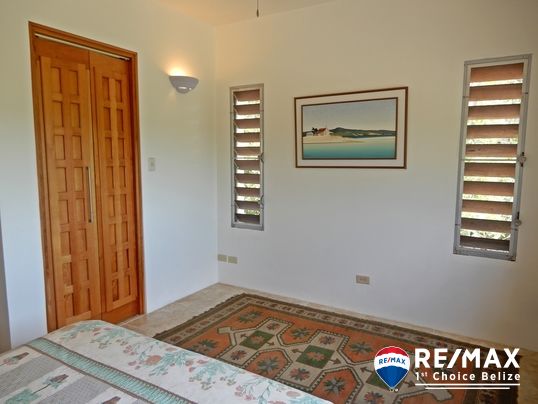 CLICK HERE TO VIEW VIRTUAL TOUR
Home is the nicest word there is – It is tangible and it is artistic! This quiet, secluded property boasts super sunrises and sunsets in its own Four Mile Lagoon backyard.
We love this property because it is artsy, villa style, affordable, and is located along the Four Mile Lagoon.
This open air concept concrete home with reinforced concrete roof allows for natural breezes to sweep the interior of this villa so no need for air condition. The designer owner has incorporated ancient Roman techniques of introducing the ever present breeze into the residence interior through a ducting system, thus naturally cooling the house."
It is divided into 2 bedrooms, 2 bathrooms, 2 toilets (detached from the bathrooms), kitchen, dining, living area with superb views, covered, office space, storage and a thatched pavilion with wooden deck at the water's edge. Large brick barbeque firepit.
The house has plenty of natural light and natural views from all of the glass windows.
Plenty of soothing sea breezes from the open air concept. All American Standards built.
The kitchen cabinets and all other built in cabinets, exterior and interiors All floors are tiled. The underside of the cantilevered breezeway ceiling is tiled with glazed cream and green tiles, a unique and attractive feature enabling easy maintenance. It comes fully furnished and "move in ready". List of furniture and items available to serious Buyer.
Cabaňa is divided into a main room (bedroom), bathroom, toilet. Can be easily converted to a guest house.
Home Features:
• Reinforced concrete construction including poured reinforced concrete roof and sealed
• Bed with closet
• Abundant storage space inside kitchen cabinets and pantry
• Glass windows galore
• No air condition but extensive breezeways
• Hot/cold water
• Laundry room
• Aqua privy septic system with soakaway
• Professionally combed landscaping with a variety of flowering plants, and shrubs that attract birds and butterflies year round
• Entire house on 10,000 gallon rain water cistern.
• Water filtration system is for cistern
• Comes furnished with major appliances
House area:
• Home – 1,800 Sq.Ft.
• Detached cabaňa – 216 Sq.Ft.
• Carport – 175 Sq.Ft.
• Total – 2,191 Sq.Ft.
• Recreational thatch roof pavilion – 196 Sq.Ft.
• Large east-facing veranda with views of moonlight nights, sparkling water lights and, when a golden moon, gold pathways across the water that lead right to the edge of the property. Also, when there are rainbows they always end on the water at the property's edge.
• Property tax is $27.00US per year
Property Highlights:
• Lot size is 0.634 Acre Water Front
• 2 miles from the Santa Elena, Belize/Mexico border
• 5.5 miles to Corozal Town
Other House in Corozal Town, Belize
in price range of $250K-$350K
| ID | Title | Price | Status |
| --- | --- | --- | --- |
| H1657 | Lake View Villa with Canal Front on Gated Estate, Corozal District, Belize | $265K | Active |
| H1658 | Gorgeous Sea & Lagoon View Home at Mayan Seaside Estate, Corozal District, Belize | $253K | Sold |
| H5509 | Water Front Home - Casita Vista Hermosa in Northern Corozal | $260K | Active |