437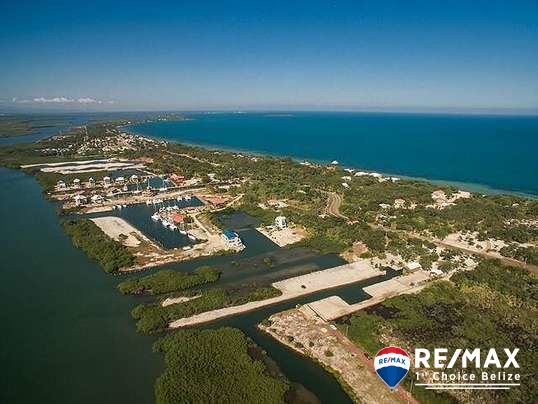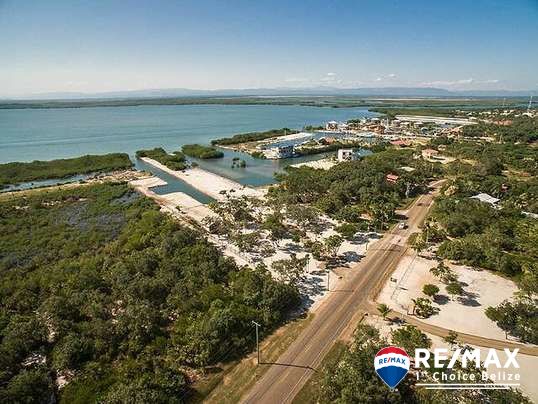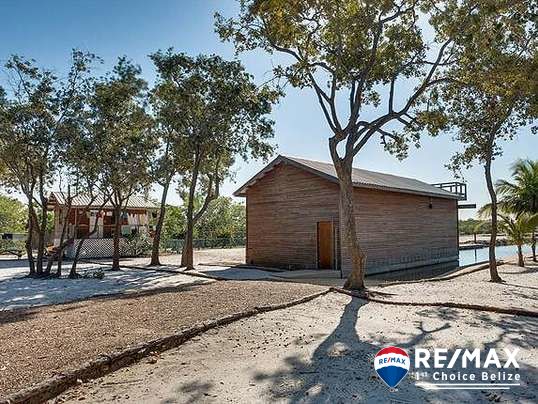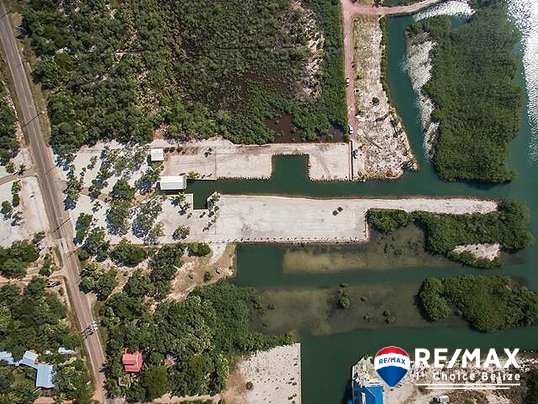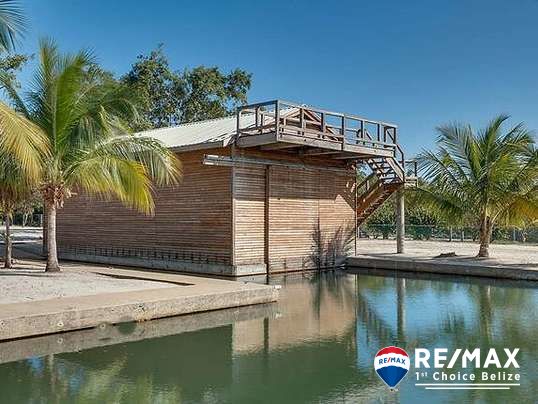 1

1

400

108900

1

193 x 337
CLICK HERE TO VIEW VIRTUAL TOUR
RE/MAX 1st Choice Belize is proud to have the exclusive listing to this incredible Marina Parcel located directly on the Lagoon Side of the Placencia Road.
This property has been used the the owners as a Private Marina with concrete sea walls, concrete laiunching pad and a canal that runs directly to the Lagoon. The Boat House is completely enclused for security and has an internal lift system for your personal boat. A small caretakers home is located on this 2.5 acre property.
Ideally situated only one mile north of the Placencia Airport, this property is ready for development for commercial and or residential purposes.
The homeowner also has the Seaside Property for Sale directly across the street, which is situated on 3.506 Acres with a 5,000 Square Foot Home and 200 Feet of Pristine Waterfront. Listing H5005. https://1stchoicebelize.com/l/1754
For additional information, please contact David Hall
david.hall@1stchoicebelize.com
Local: 670-9445
Whatsapp: 1-778-957-8630
For a video tour of the grounds on this property click here https://www.youtube.com/watch?v=XEIkkJUCLb0
Other Investments, Businesses, Developments, House, Condominium/TownHome, Lot/Vacant Land, Apartments in Placencia, Belize
in price range of $500K-$1.0M
| ID | Title | Price | Status |
| --- | --- | --- | --- |
| B6556 | Triplex On The Beach In Maya Beach | $575K | Active |
| IN8362 | 5 Bedroom Income Producing Guesthouse | $749K | Active |
| H6427 | Sea Front 5 Unit Rental House in Prime Location in the Placencia Village | $895K | Active |
| B6418 | San Sun Estates Condominiums | $569K | Active |
| B6525 | Sailfish Resort Belize | $990K | Active |
| I9056 | Amazing Lark Caye-4.992 Acre | $975K | Active |
| B4026 | The Dream awaits - Resort on the Sea | $750K | Active |
| H6440 | Luxury Marina Home with Sunset Views and room for the boat of your dreams | $695K | Reduced |
| H4009 | Veritable Villa Amore | $648K | Reduced |
| H5009 | CARIBBEAN SEASIDE - NEW BUILD ON LARGE LOT | $699K | Active |
| C6023 | Itz,Ana 3 Bedroom Beach Villa Only 3 Remaining | $755K | Active |
| C8331 | Large beachfront development lot in Maya Beach | $579K | Active |
| H6606 | Sea View Suites Hotel | $695K | Active |
| H1012 | 4 Bed 3 Bath at The Placencia Residences | $599K | Active |
| H6451 | Beautiful 3 Bedroom/2 Bath Waterfront Custom Home in the Placencia Residences | $645K | Reduced |
| H6419 | Caribbean Seafront 3 Bedroom Beach Home | $649K | Reduced |
| H6428 | Beachfront Paradise with 2 Bedroom/2 Bath Home in North Plantation | $650K | Reduced |
| H9001 | Belize Waterfront Home at Placencia Residences | $795K | Active |
| H6454 | Income Producing Multi-Family Dwelling in the Heart of the Placencia Village | $629K | Reduced |
| H1003 | Beachfront Multi-Dwelling Home in Plantation | $865K | Active |
| H4021 | Dock your boat outside | $695K | Active |
| H5004 | PIER, POOL, BEACH PROPERTY ON THE CARIBBEAN SEA PLACENCIA | $695K | Active |
| C6020 | ITZ'ANA Resort & Residences 2 Bedroom 1 Remaining | $550K | Active |
| C9034 | Placencia Resort Beach Front Condo | $895K | Active |
| C6502 | Care Free Condo Living At Its Finest | $585K | Active |
| C6514 | Luxury 2 Bedroom 2.5 Bathroom Condo at Los Porticos | $545K | Active |
| C6021 | ITZ'ANA Resort & Residences 3 bedroom | $599K | Active |
| L6612 | Investment Opportunity on Lagoons Edge, Placencia | $749K | Active |