765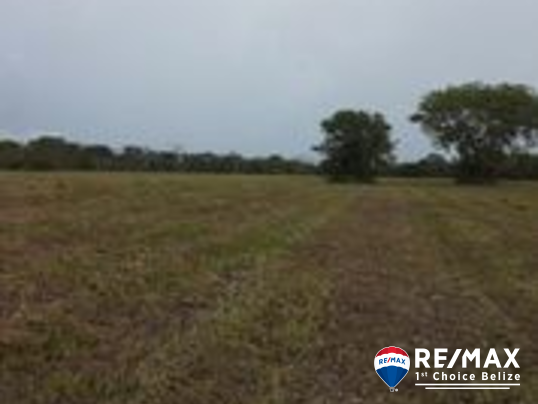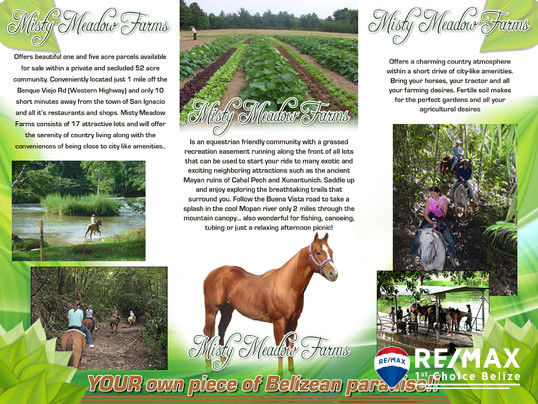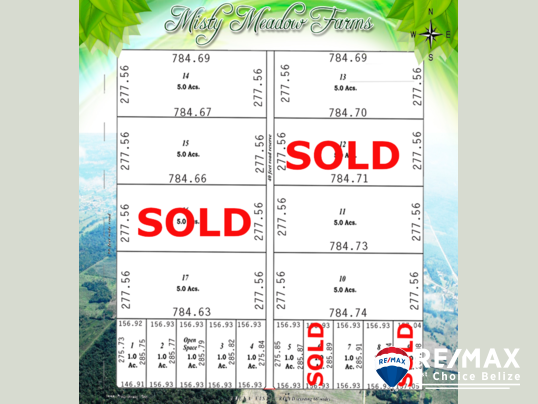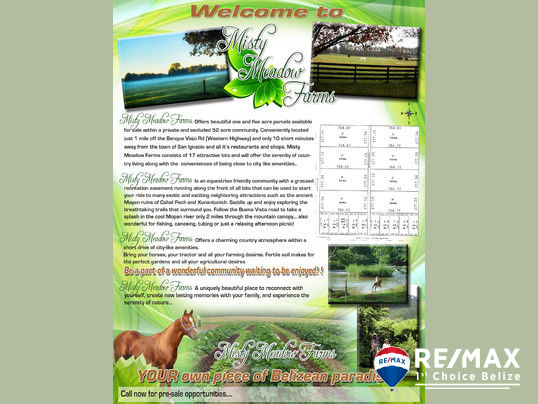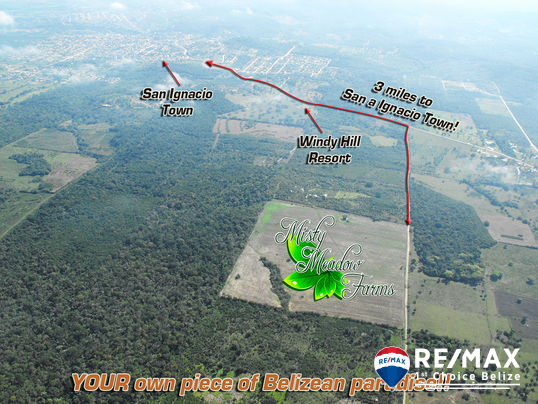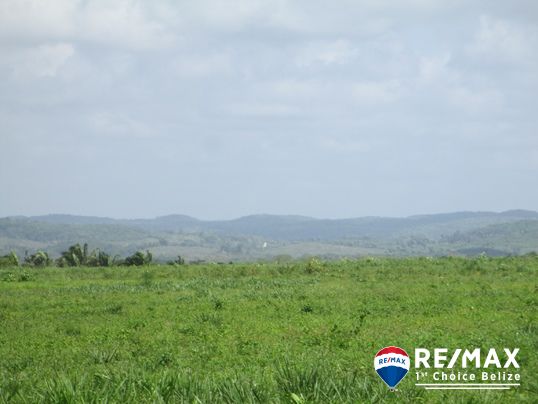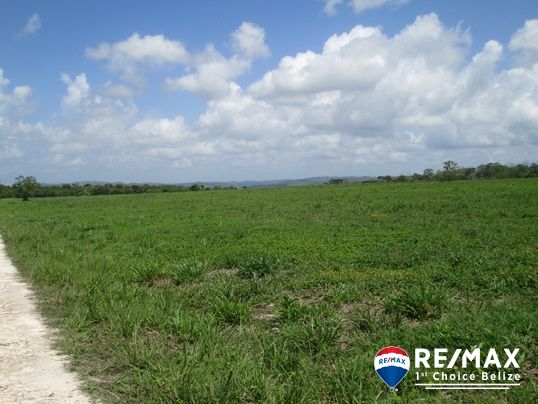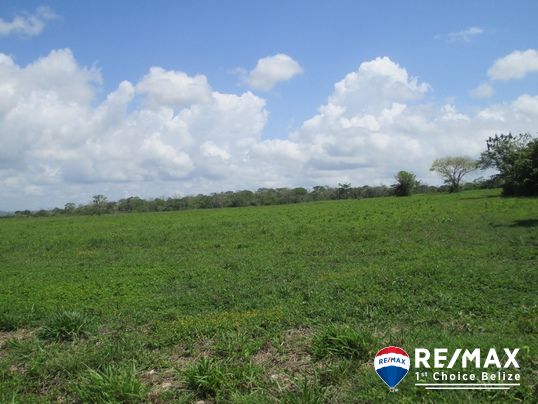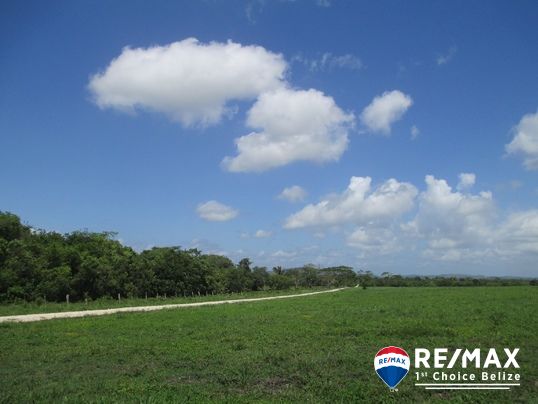 Misty Meadow Farms is an equestrian friendly community consisting of 17 attractive lots.
This private 52 acre community offers 1 and 5 acre parcels designed with a grassed recreational easement running along the front of all lots.
At the south end of the property are Lots 1-9, all 1 acre in size.


(Lot 2) is a one acre parcel within the community priced at $40,000 USD and is available for purchase!

Located just 1 mile off the Benque Viejo Rd. on the Western Highway and only 10 minutes away from the town of San Ignacio with plenty of restaurants and shops to choose from, not to mention a wonderful farmer's market on the weekends.


Misty Meadows Farms is waiting for you! Don't pass up the exciting opportunity, contact us today for more information!
Other Lot/Vacant Land in Benque Viejo del Carmen, Belize
in price range of $35K-$55K
| ID | Title | Price | Status |
| --- | --- | --- | --- |
| L9406 | Misty Meadow Farms - Lot 3,one acre parcel - Cayo | $40K | Active |
| L9407 | Misty Meadow Farms - Lot 4,one acre parcel - Cayo | $40K | Active |
| L9408 | Misty Meadow Farms - Lot 5, one acre parcel - Cayo | $45K | Active |
| L9409 | Misty Meadow Farms - Lot 7, one acre parcel - Cayo | $45K | Active |
| L9410 | Misty Meadow Farms - Lot 8, one acre parcel - Cayo | $45K | Active |
| L9404 | Misty Meadow Farms - Lot 1, one acre parcel - Cayo | $35K | Active |
| L6043 | Riverfront Lot on the Macal | $45K | Active |