1909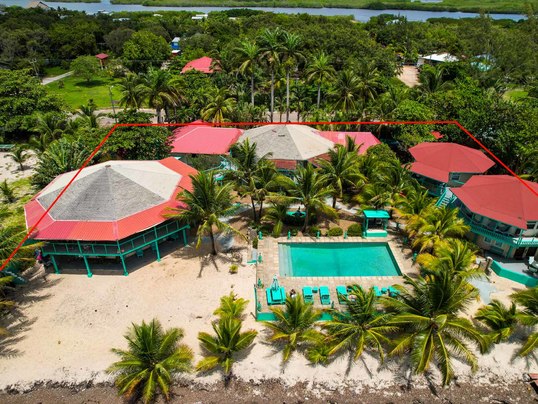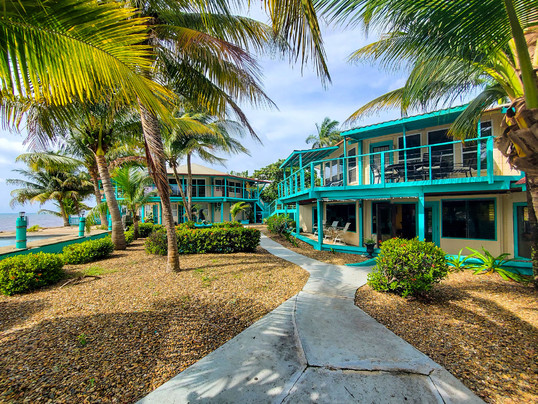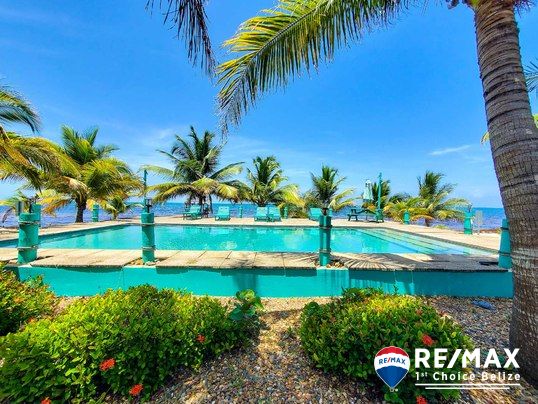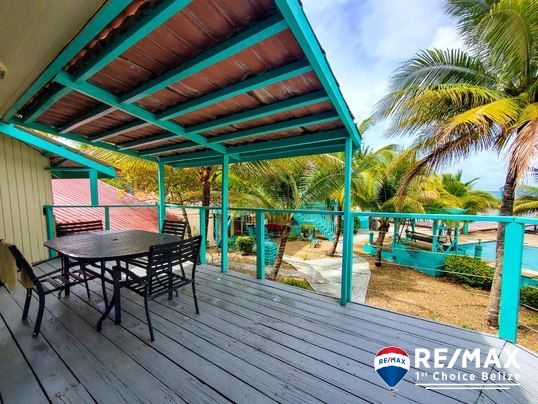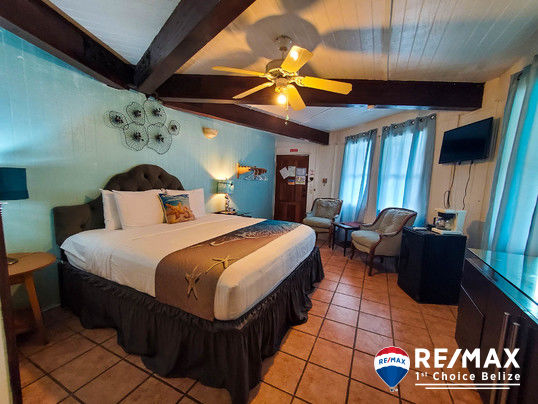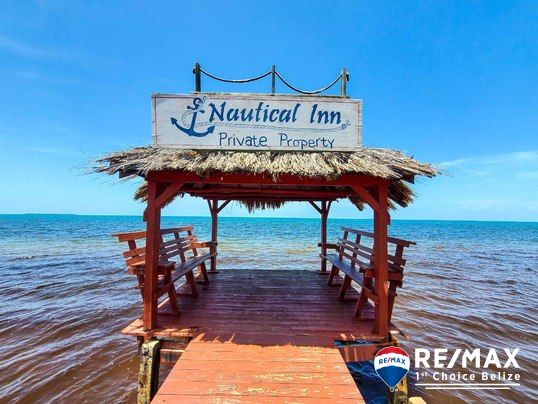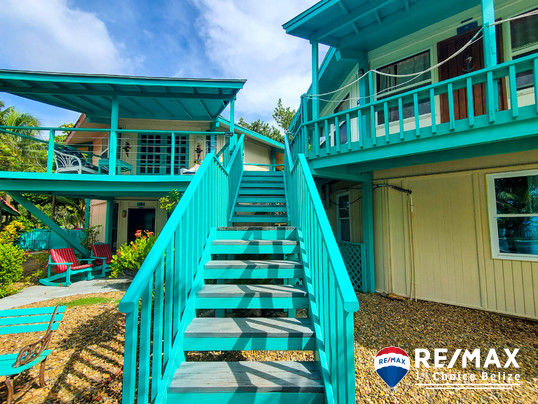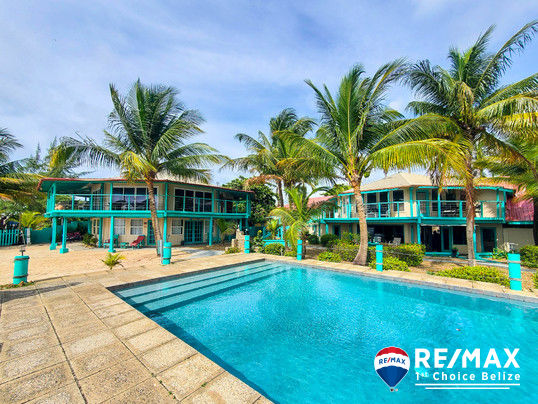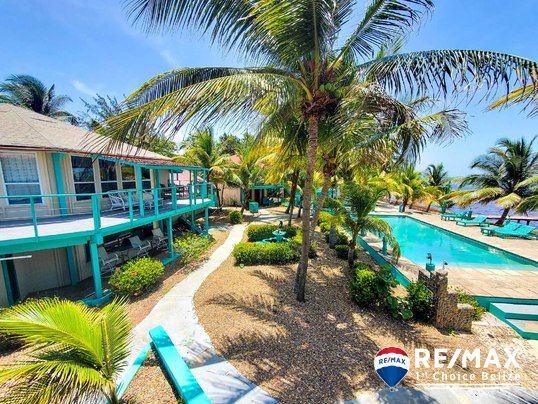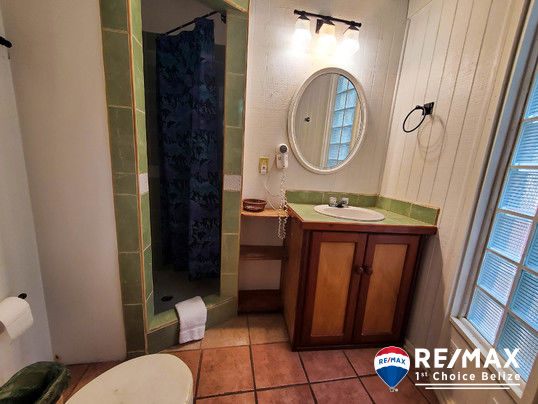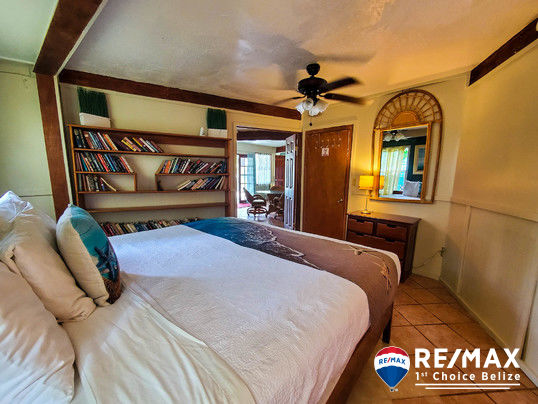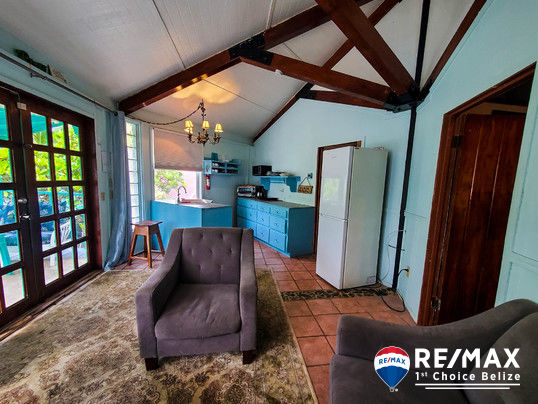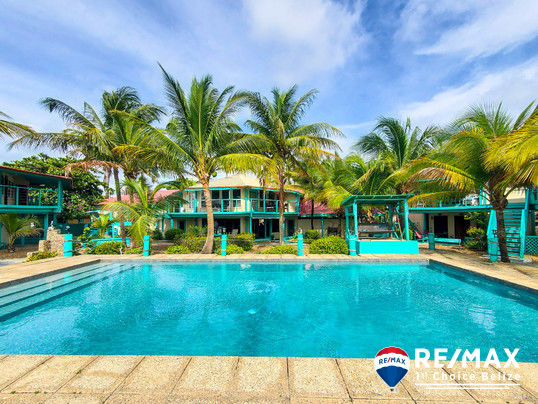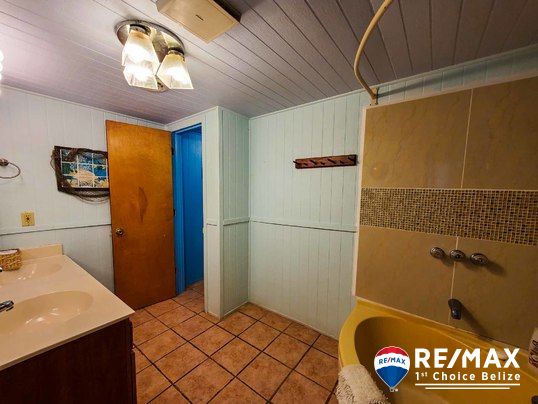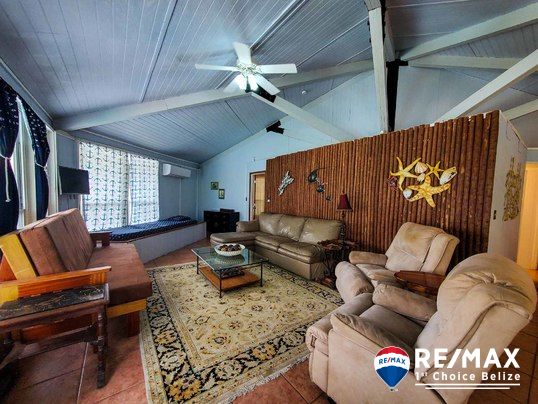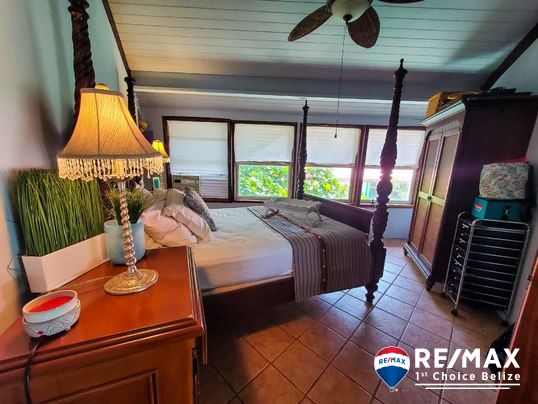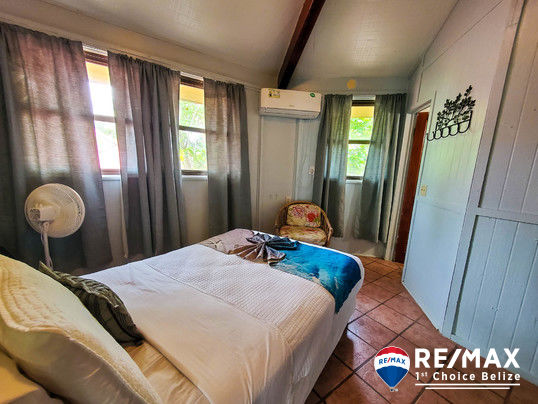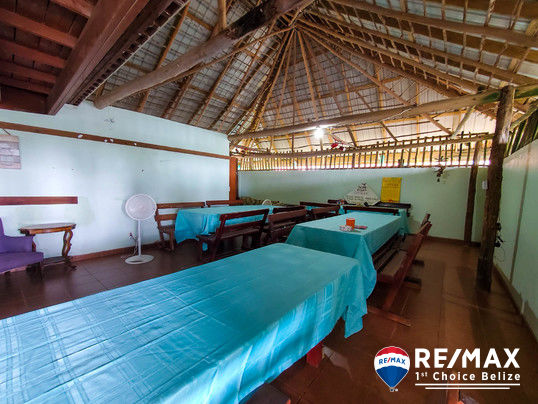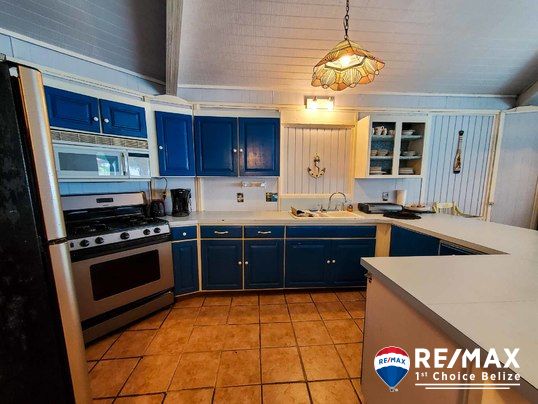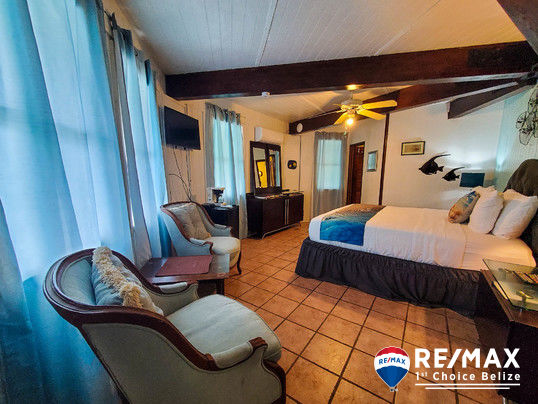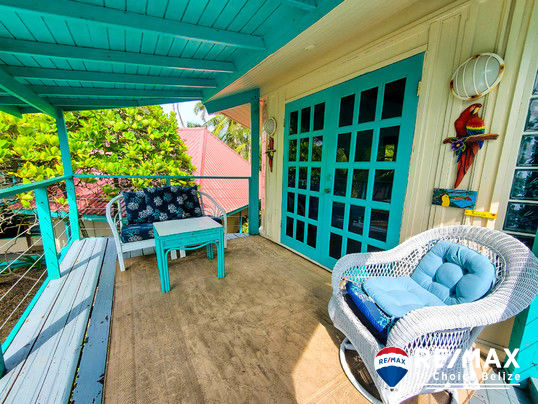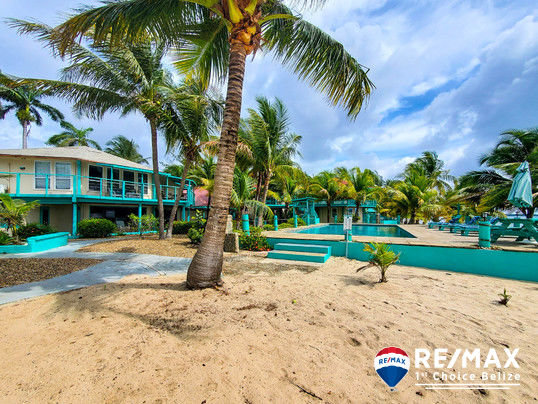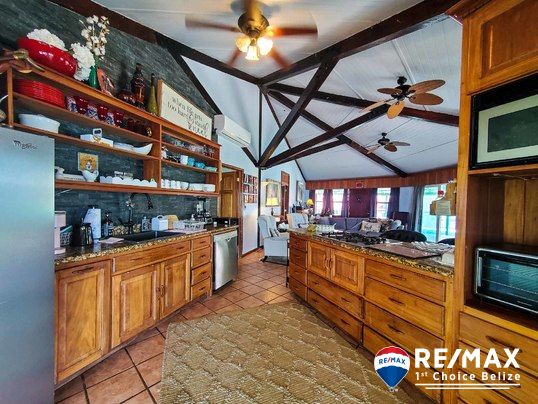 PRICE: USD$1,550,000
Resort opportunity is here!
HIGHLIGHTS
- Beachfront and beach view- 10 Minutes drive to Placencia Village- Income Generator- Pier- Pool- Restaurant and Bar- Road frontage- Steps to supermarkets- 12 Units Nautical Inn is a very popular resort located north of Seine Bight Village; this resort sits on a beachfront lot measuring 0.61 Acres lot. The current owners bought this resort in 2008 and are now ready to pass on their baby to a new person looking for a new adventure. Nautical Inn consists of 12 units: five 2-bedroom units, 4 hotel rooms, 1 bedroom unit with an open kitchen and living area, 2 dorms rooms, and 1 fenced house with a loft bedroom.
The resort has a kitchen and restaurant/bar/conference room (over 3000 Sq. Ft.) that you can renovate to your liking;
there is a laundry room (600 Sq. Ft.), shop/storage (3000 Sq. Ft) and small staff quarter on-site (360 Sq. Ft.).
The Coral Reef – 2,200 Sq. Ft. I King bed1 Queen bed2 Single beds(bunks)2 BathroomsKitchen
The Eagles Nest (Largest Unit) – 2,500 Sq. Ft. 1 King bed1 Queen bed2 BathroomsKitchen
Toucan – 750 Sq. Ft. 1 Queen bed1 Double bed2 BathroomsKitchenThe Parrot House – 600 Sq. Ft. 1 King bedKitchen1 Bath
Dolphin Pod – 1,200 Sq. Ft. 1 King bed1 Double bed2 BathroomsKitchenette
Yellow Jack – 1,200 Sq. ft. 1 Queen bed4 Single beds (2 bunks)Kitchen2 Bathrooms
Blue Dorm (Big Group) – 600 Sq. Ft. 4 Single beds(2 bunks)1 Double bedKitchenette1 Huge Bathroom (3 showers, 3 stalls and 1 vanity area w/ two sinks)
Green Dorm (Small Group) – 600 Sq. Ft. 1 Queen bed4 Single beds(2 bunks)1 Small bathroom (3 showers, 1 stall, 1 sink)Hotel Rooms – 450 Sq. Ft. Each 2 w/ 2 queen beds (1 bath)1 w/ 1 king bed (1 bath)1 w/ 1 king and 2 singles(bunk bed) (1 bath)
This whole resort has over 16,700 Sq. Ft. of living space;
Nautical Inn is known for getting bookings for big groups that want to visit our Jewel-Belize. The restaurant would operate to serve breakfast, lunch, and dinner which can hold up to 50 persons at one time. There is so much potential to put Nautical Inn at the top of the map of places to stay on the Placencia Peninsula.
If guests need activities/things to do, there are a lot of local tour companies that work along with resorts, mini-golf which is located just 5 minutes drive away, and Placencia Village located 15 minutes from this property.
The location of this resort gives the feel as if you were in the center of the peninsula due to if you go north or south you will find a variety of options for things to do and restaurants and bars. The resort faces the Caribbean Sea where you can overlook the pool which measures 20 W by 40 L and 4 to 5 Ft. depth and a 1000-foot long pier with 8 feet wide and a 15 by the 15-foot platform at the end which you can also renovate to your liking.
If you would like to expand this resort, across the road sits a parcel measuring 3.36 Acres with a 450 Ft. canal that has been dug on the southern side which leads to the Placencia Lagoon. The property is connected to electricity and water already.
The parcel is listed at $749,000 US.
Nautical is truly an opportunity for a great investment.
Other Investments, Businesses, Developments, House, Condominium/TownHome, Apartments, Multi-Dwelling in Placencia, Belize
in price range of $1.3M-$2.0M
| ID | Title | Price | Status |
| --- | --- | --- | --- |
| I8812 | Stunning 10.059 Acres on Lark Caye | $1.5M | Active |
| B1194 | Placencia Village Square – Cha Chi's Restaurant | $1.4M | Active |
| B1411 | Placencia's Popular Restaurant - The Pickled Parrot | $1.4M | Active |
| H5007 | Family Compound on the Beach | $1.7M | Sold |
| I8813 | Lark Caye - 13.183 Acres - Developer's Dream | $2.0M | Active |
| H1453 | Luxurious Lagoon Front Villa in Gated Residence | $1.5M | Active |
| H8861 | 0.4 Acres Beachfront Lot, in the heart of Placencia | $1.5M | Active |
| B4132 | Business opportunity in Paradise | $1.9M | Active |
| I2438 | Driftwood Caye - Your Private Caribbean Island Awaits | $1.7M | Active |
| I4054 | Perfect Island Dream | $1.5M | Active |
| H6833 | Jabiru Beach and Lagoon – 4.25 Acres, 250 Feet of Beach and Lagoon Frontage, 5-BR House | $1.4M | Active |
| H6839 | Villa Okeano - Stunning Modern Home in Vista Cove Marina | $1.5M | Active |
| H2422 | Maya Beach Executive Home | $1.6M | Active |
| H1449 | 8 Bedroom Beachfront Home | $1.4M | Active |