3391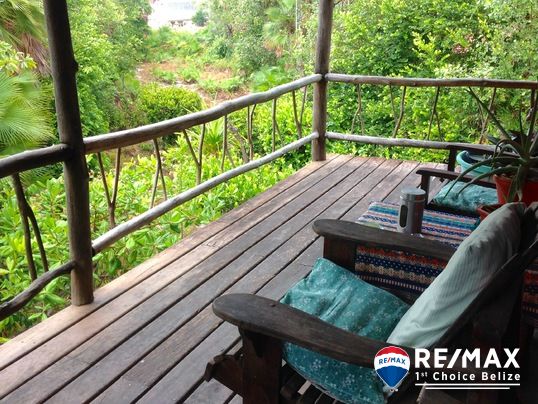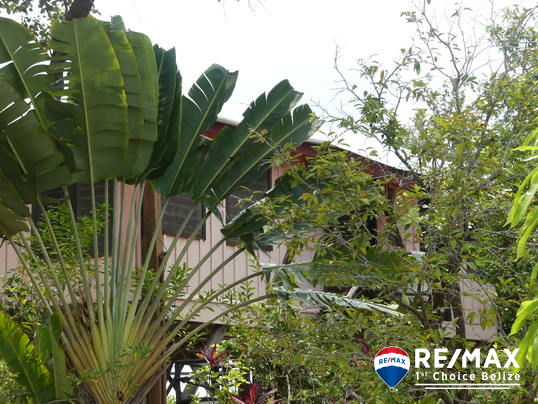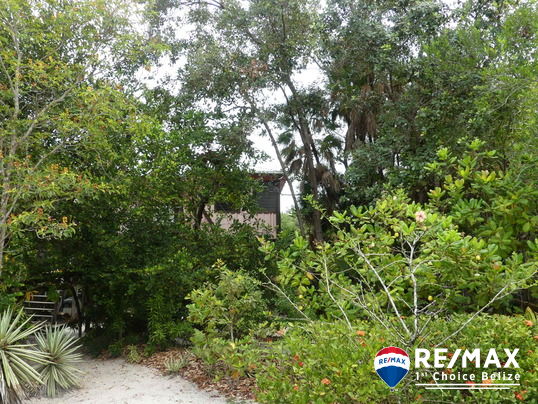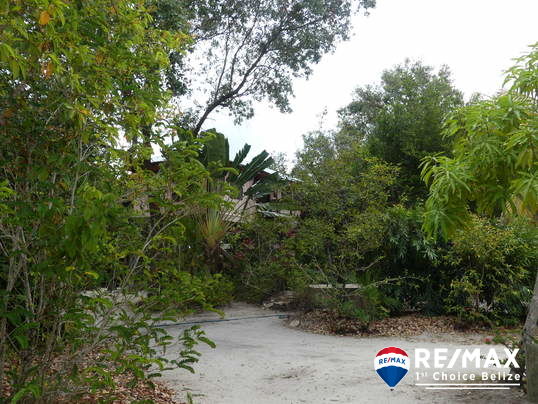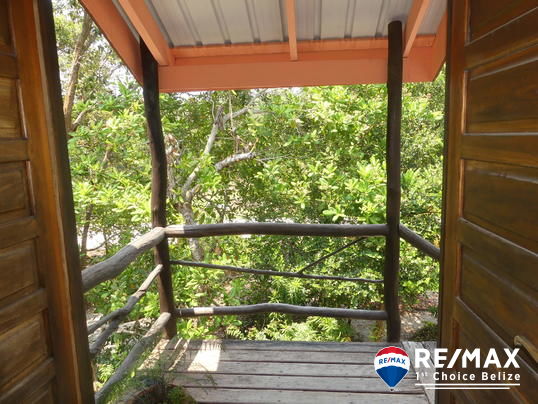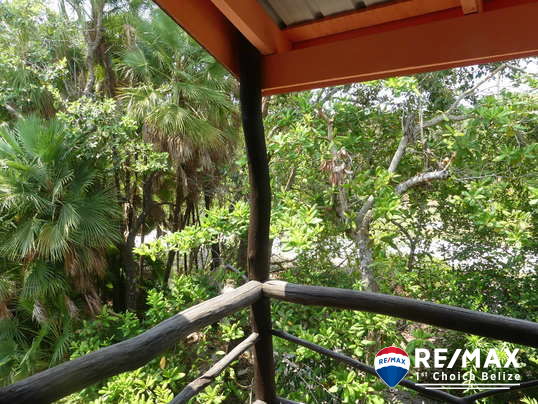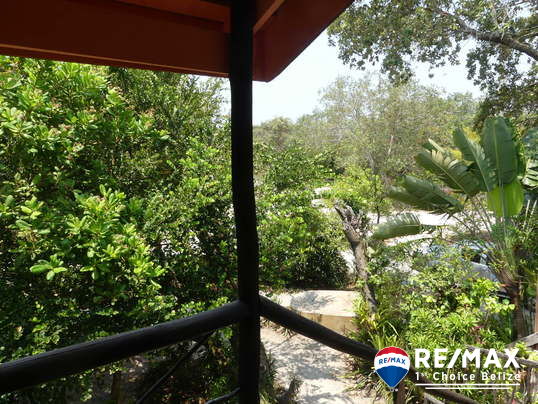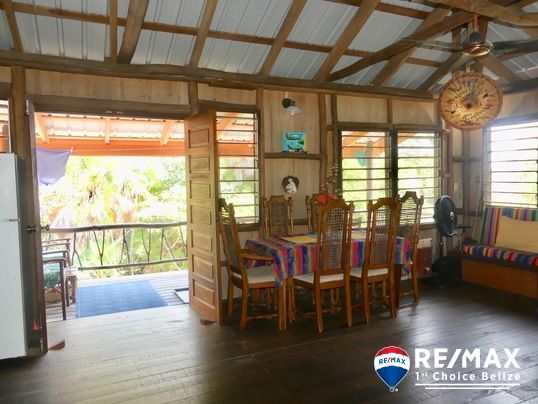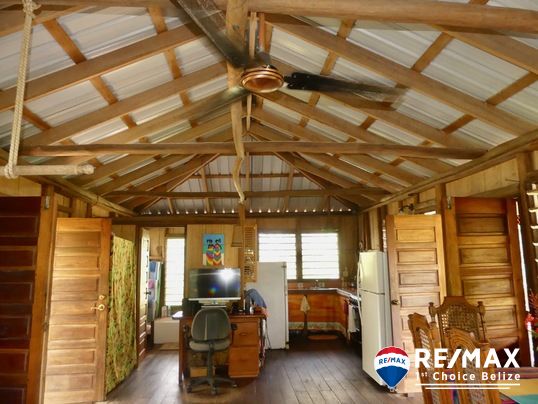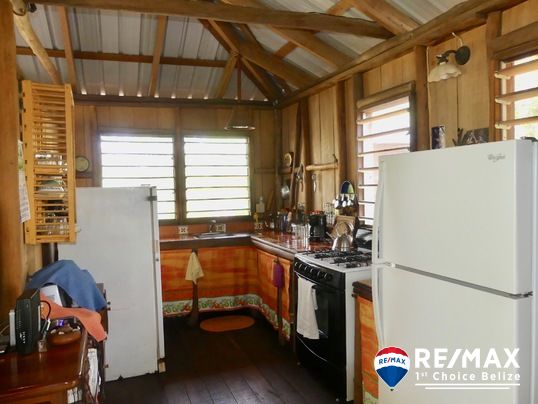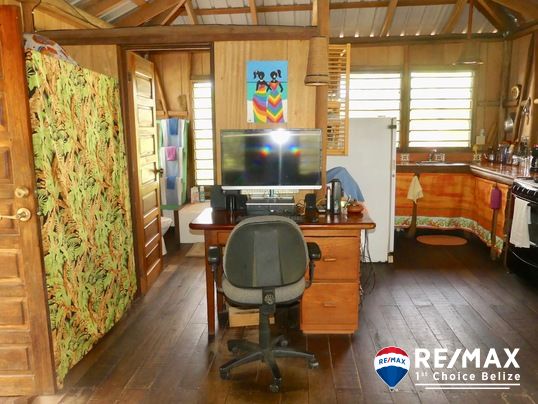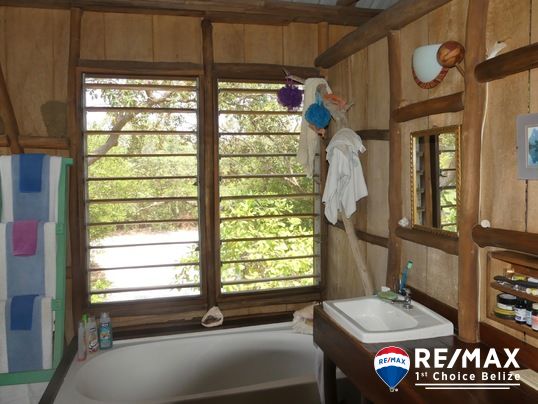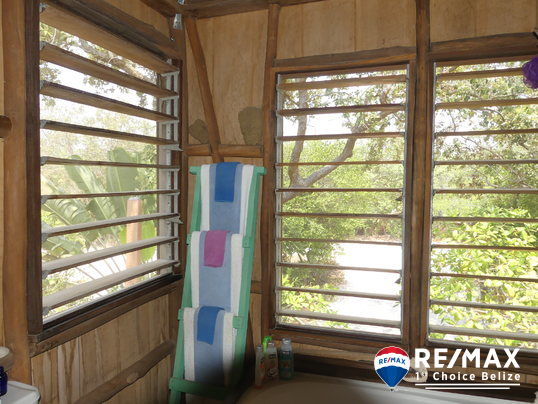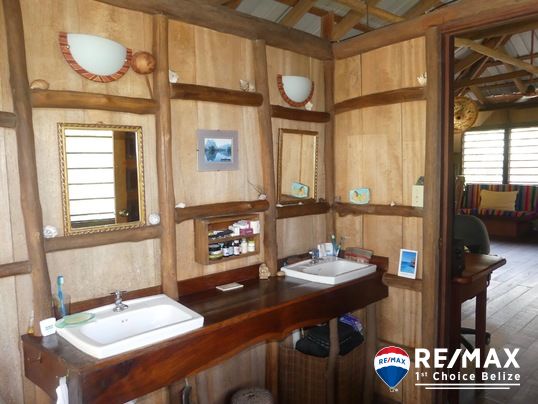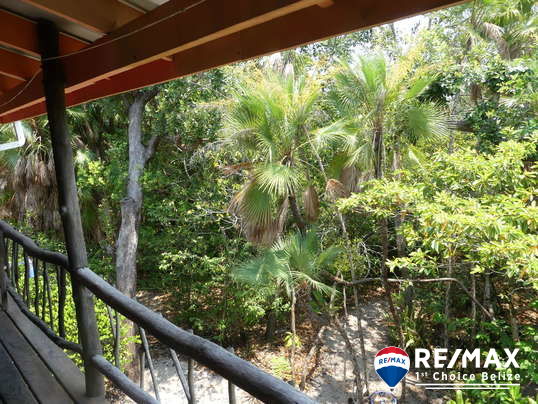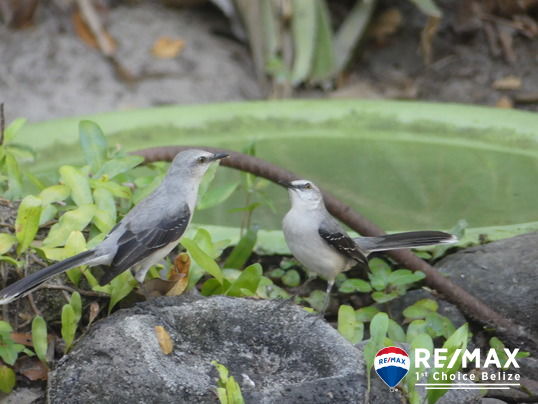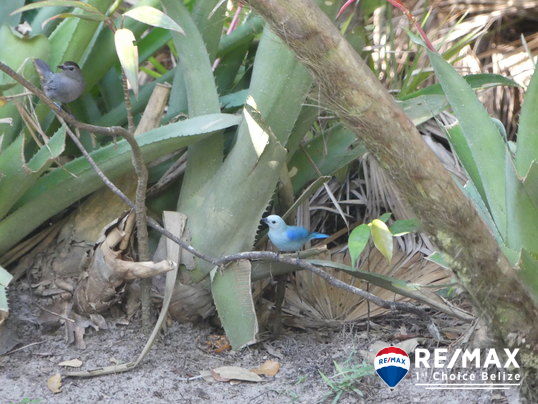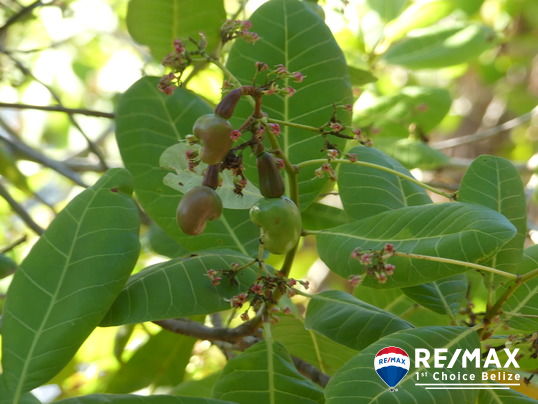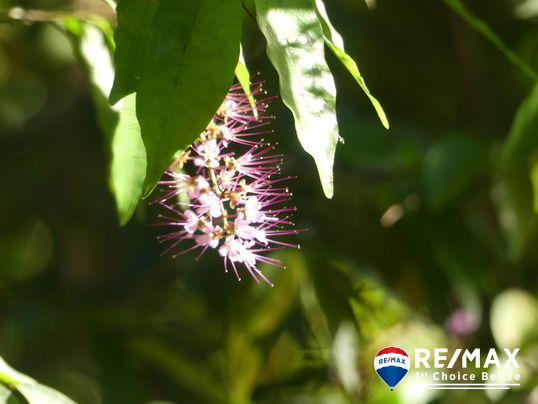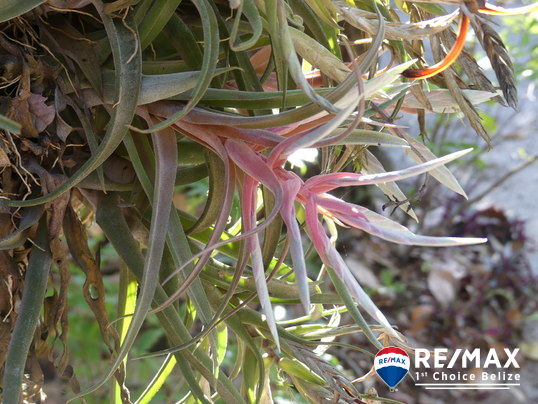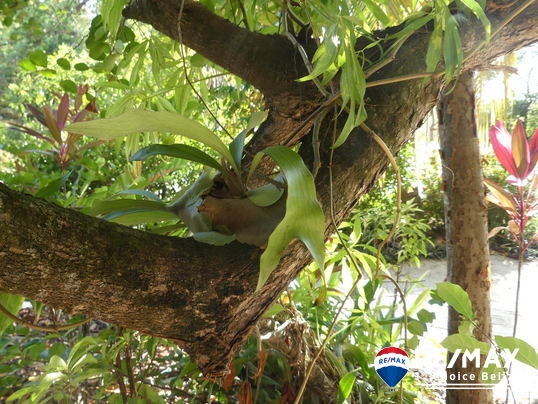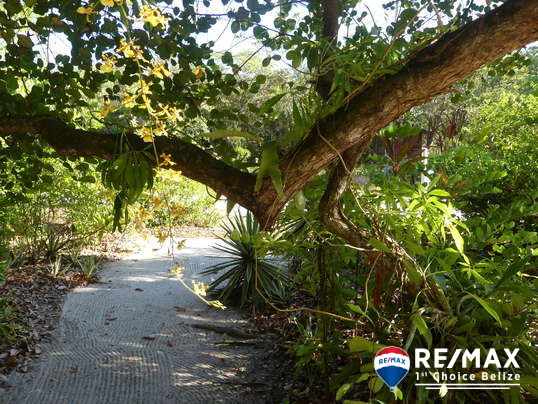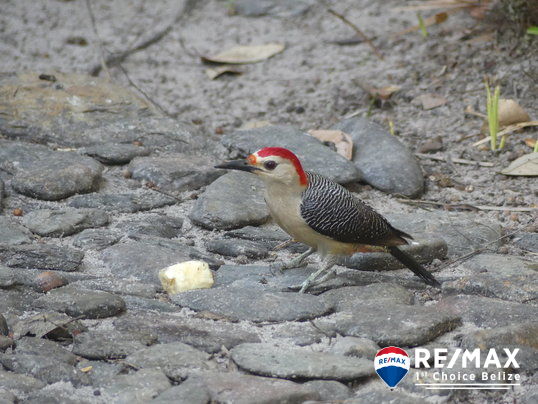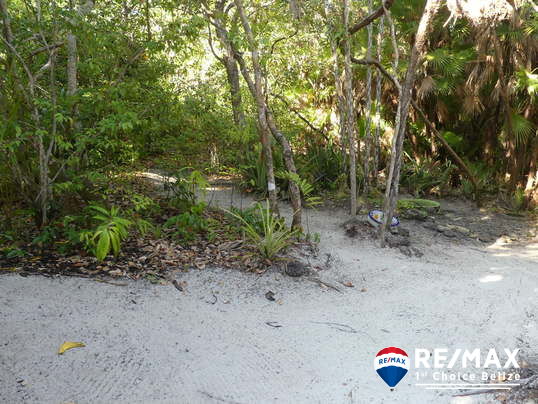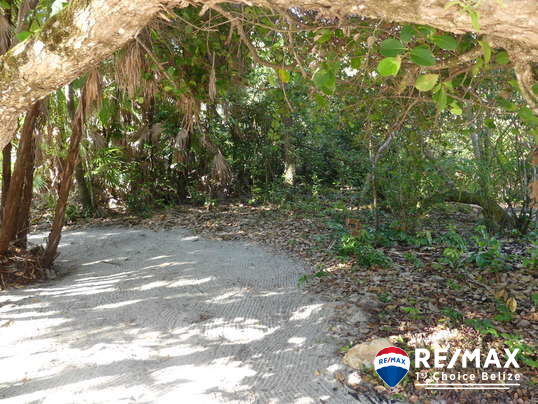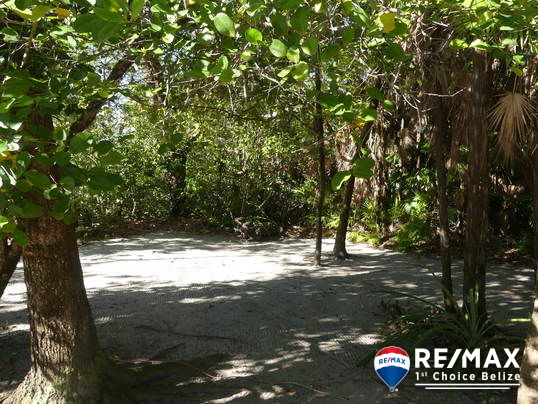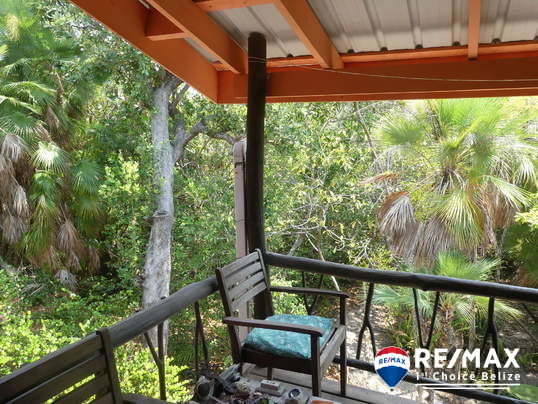 Re/Max 1st Choice Belize located in Placencia Village is pleased to announce the exclusive listing of this amazing Tropical Treehouse set among mature trees and abundant wildlife in the center of Maya Beach. This is a very aggressive price and is being offered for Cash Offers.
This home was built over 13 feet in the air to provide a treehouse like an environment. From your back porch, you can watch the Belizean Wildlife as if you were in a preserve. There are 100's of species of birds, butterflies, and wildlife. Just a short 2-3 minute walk you have direct access to a beautiful public beach on the Caribbean Beach. Also, you will be able to walk to two excellent restaurants and in fact a bowling alley, the only one in the country.
The home has 684 feet of inside/outside living. This custom built open concept home is 32 x 16 with a full kitchen, bathroom with a tub and two sinks and a living area with dining, living and bedroom space. The home was constructed using beautiful Belizean hardwoods including Cabbage Bark and Santa Maria. The wood floor is made out of heavy duty Cabbage Bark. There is a center beam inside that runs the length of the house which is made out of a single Santa Maria tree and still has an imprint of a vine wrapping around it. Since the home was intentionally built high and plumbed for the main floor, you could extend your living area or split this large area into an apartment(s) allowing plenty of space for high ceilings, while still living above ground.
Living in this home you feel like you are living in the jungle as there are many species of trees including palm, oak, cashew, and various fruit trees. The owner has done select plantings throughout the property of ferns, orchids and multiple varieties of flowering plants and trees. Due to all of this foliage, it's no wonder so many varieties of wildlife live here. Come in May when the Cashew trees have their nuts and watch the Green Parrots while you are sitting and having your morning coffee.
The house sits on a nice corner lot that provides a great half circle driveway and has plenty of room to put a few more rental cabanas on it or just keep your private treehouse all to yourself.
The lot measures over 10,266 sq. ft. The house sits on a corner which provides a 115' length on the south-side and 132' on the north wooded side. The East and west ends of the property are both 80' deep. There is a designated Canal easement on the east side of the property providing an additional 44 ft of privacy.
Three water sources: City water, Well and Water Catchment System
There is an above-ground cistern that holds a total of 1,800 gallons of water
Power is underground from the Meter to the house
Pesticide and Chemical free property
Designate "future canal" located on the east side of the property

All that's missing here in this awesome Treehouse in the Caribbean is you.
For more information or to view this listing please email Marsha Peterson at marsha@1stchoicebelize.com