550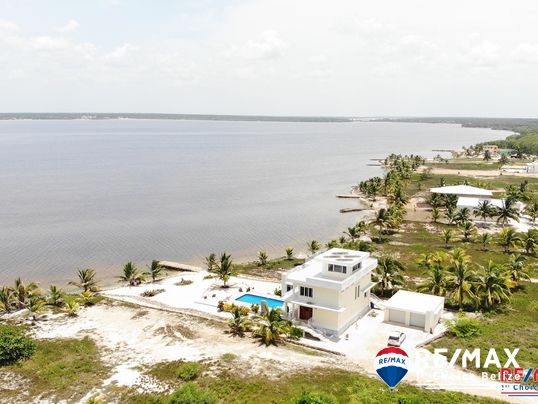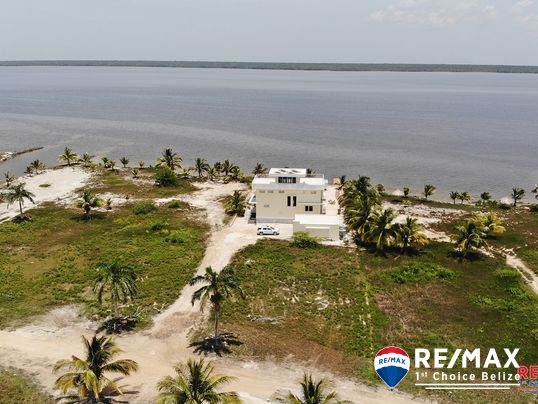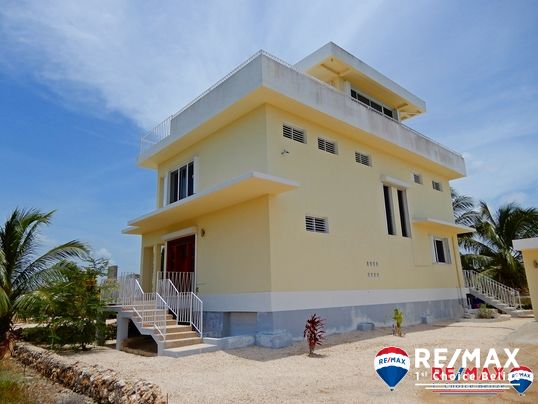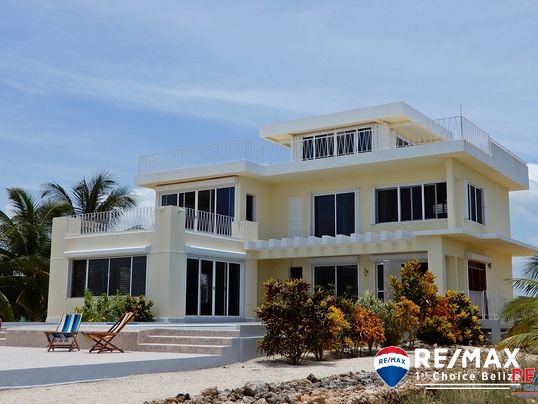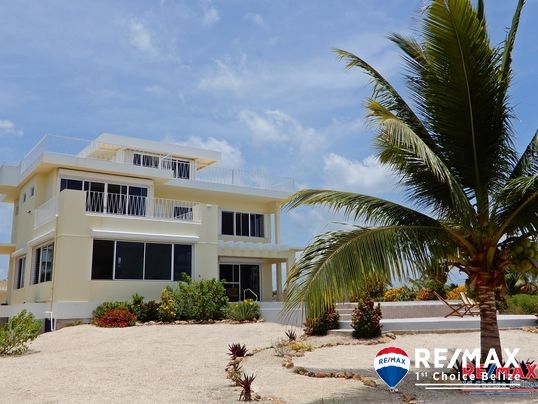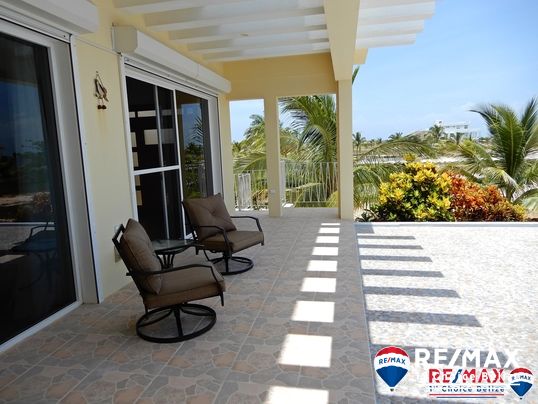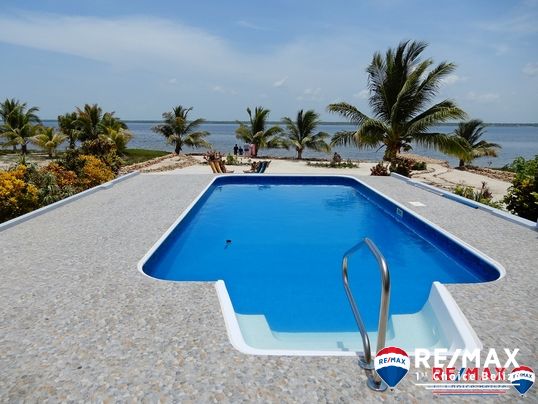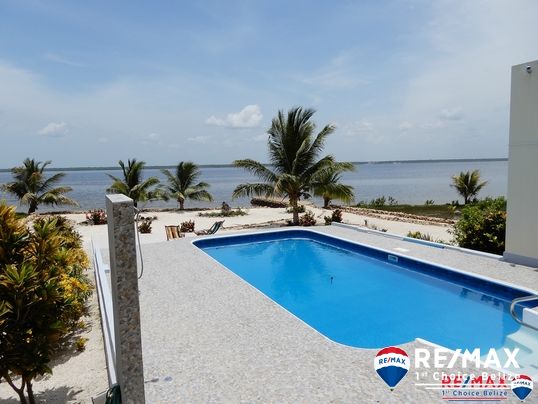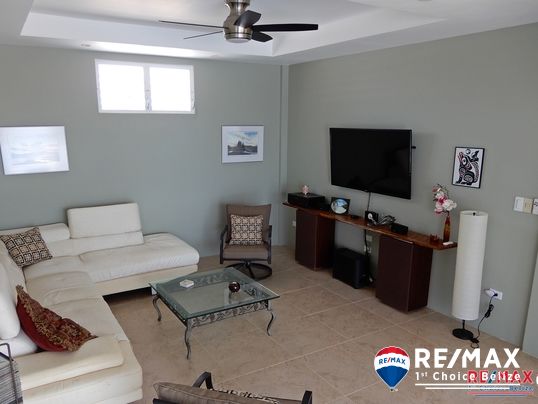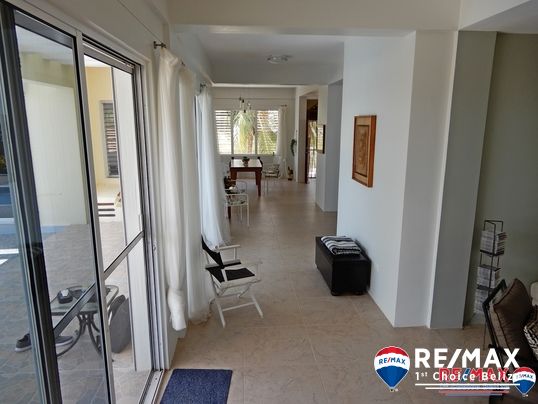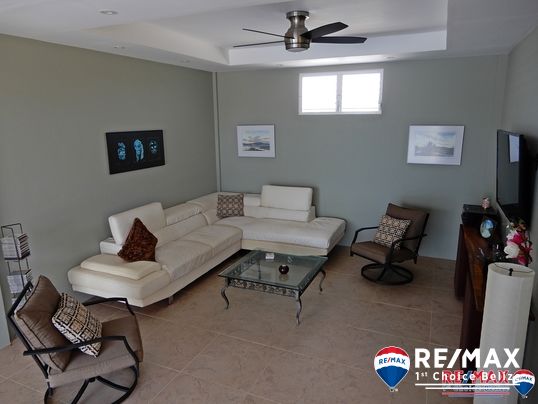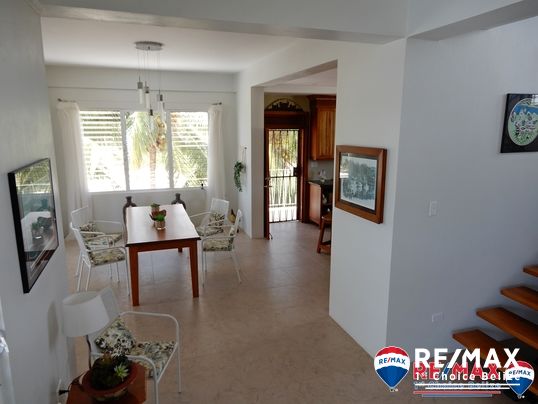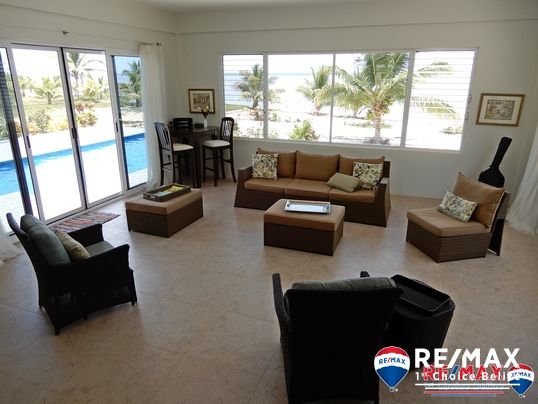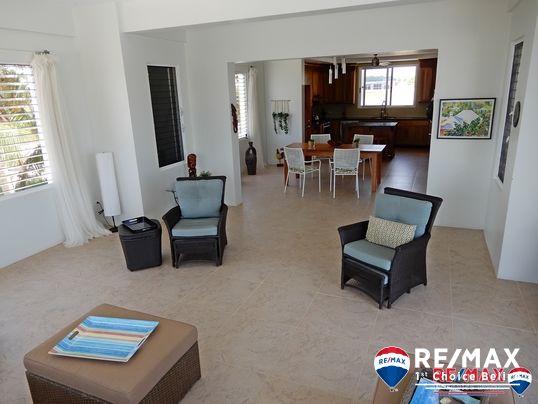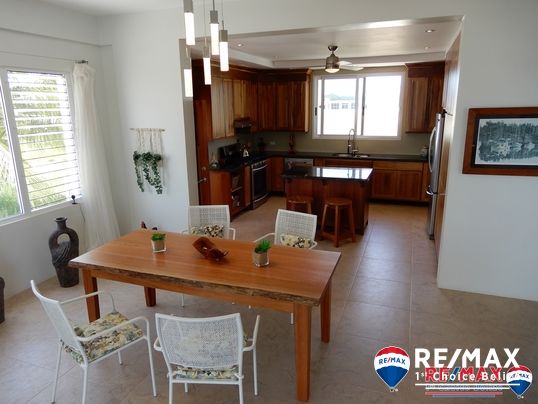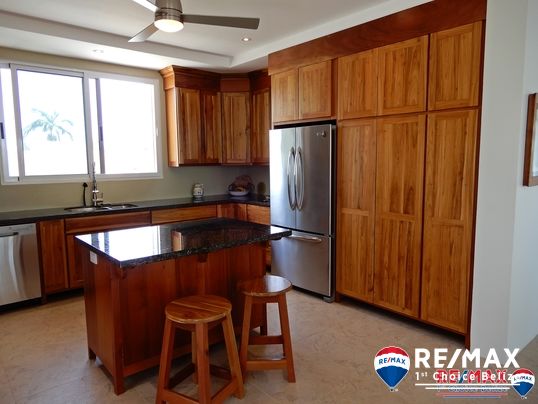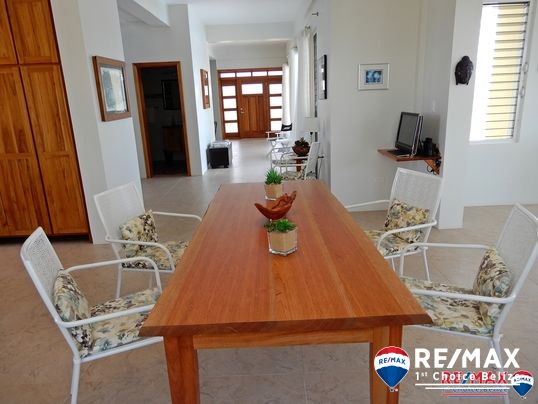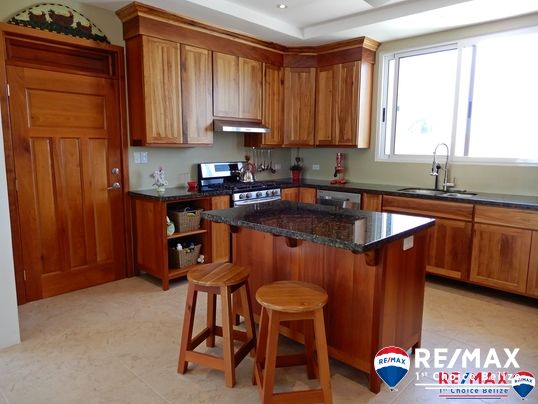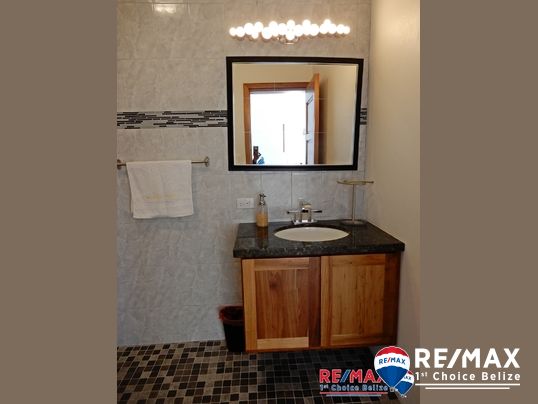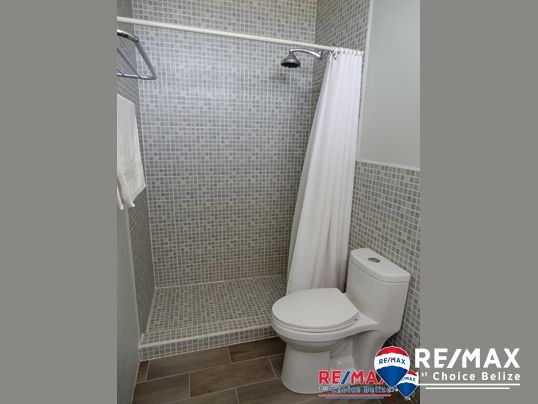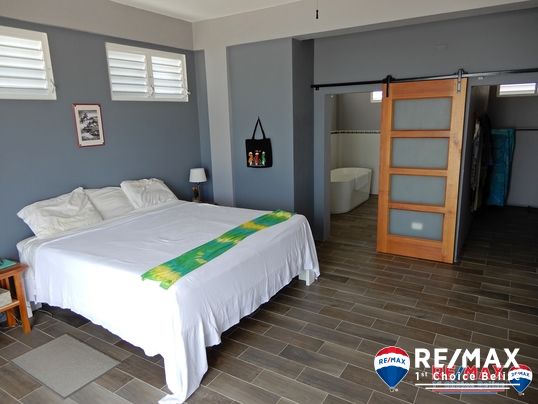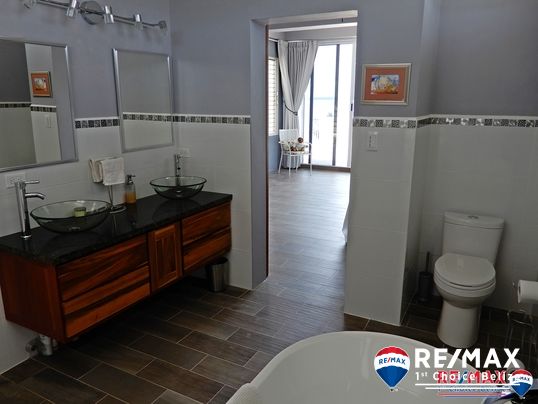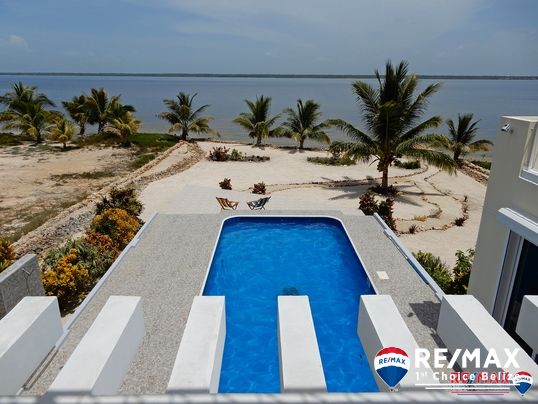 CLICK HERE TO VIEW VIRTUAL TOUR
The property
Stunning, spacious, modern beach house with picture perfect Caribbean Sea views throughout, located on a beautiful Mayan peninsula. Relax, rejuvenate and revive your spirit in this exquisite and secluded property in a beautiful environment.
House Highlights:
We offer this beautiful turnkey three story house, open concept with gorgeous views of the Caribbean Sea, spectacular sunrises to the east and sunsets to the west. We mean "SPECTACULAR". The house is laid out to take the most advantage of the breezes from the Caribbean Sea. The off grid, gated community provides a safe, self sufficient, organic, green lifestyle and freedom from power and water bills! The waters here provide a protected environment for marine life, which can occasionally be spotted from the property. The house is a peaceful sanctuary for you and your family.
Paddle boarding and boating off your own stone wall dock. Gated access, peaceful and quiet established WATER FRONT community.
Sueňo Caribe features soaring ceilings for effective cross wind ventilation, glass windows and doors galore through the entire house, glass window skylights on third floor deck, and the house is divided into 2 bedrooms, bathroom and two ensuites, master bedroom with walk-in closet, vanity, tub, shower in the bathroom, stand alone tub, deck on master bedroom and second bedroom with closet, vanity, shower on second floor. Interior laundry room, conveniently located on second floor level.
Large foyer or media room on first floor leads to the salt water swimming pool. Media room can be easily converted into a guest room with pull out couch.
The kitchen cabinets, as are all cabinets, built of Belizean exotic wood, including cupboard & overhead cabinets; granite counter-tops in kitchen; large island in living room area for informal dining with spectacular views of the Caribbean Sea; dining area flows to the open living room overlooking the swimming pool and Caribbean Sea. Lots of storage space. Stainless steel appliances. Roof top deck, gym, art studio and children's playground.

Combined Sliding Glass and louver windows provide perfect cross breezes throughout the entire house. Plenty of natural light from glass windows and doors throughout the house. Hurricane shutters on main floor and master bedroom are remotely automated to lock and leave. The kitchen and second floor shutters are accordion (manual close and open). American Standard ceiling fans through out the house provide proper air circulation. The anti-slip tiles cover all indoor floors, veranda and upper sun decks.
The open veranda on second floor brings the outdoors living inside. Enjoy the low maintenance salt water pool.
The garage is detached from the main house. It contains a tool room and parking space for two cars with pull down metal shutters.
The main house measures approximately 2,800 sq.ft, decks 1,600 sq.ft., double carport 775 sq.ft. Built in 2015.
The house comes furnished in "Turn key or move in ready". The list of furniture and other inclusions are available to the Buyer.
A short basement provides access to the (Pump House) utility water and swimming pool pump. The water pump for the house contains a filtration, chlorinator system and UV light.

House Features:
• 12,500 gallons low maintenance salt water pool with deck and measurements of 14 ft. by 28 ft. by average of 5 ft. deep
• Satellite TV and Internet
• Reinforced concrete construction throughout, including roof
• Anti-slip ceramic tiles throughout the house
• All interior doors are handcrafted from Belizean hardwoods
• Furniture included
• Hurricane shutters throughout
• No air condition but the connections are set in place
• Solar hot water heater
• Solar System: 12 260W panels on the roof - 16 AGM batteries 6V - Magnum Pure Sine Inverter 4.4KW - Midnight Solar Charge Controller
• 1981 gallon rainwater tank for garden
• Entire house on rain water
• 17,000 gallon rain water cistern for main house
• Driveway
• Home built in 2015

House Area:
• Mature, professionally maintained landscaping includes palm trees,
coconut palms, mature trees, flowering plants and shrubs that attract birds and butterflies year round
• Stone pier and stone sea-wall.
• Main floor - 2,800 sq. ft..
• Sun deck - 1,600 sq. ft.
• Pool Deck – 1,480 sq.ft.
• Carport - 775 sq. ft.

Property Highlights:
• Size: 92 feet by 140 feet
• Boating, kayaking, fishing and swimming
• A few minutes drive to the Chetumal, Mexico border
• Approximately 13 miles from downtown Corozal
• The property is at the end of a cul-de-sac so very private
Notes:
• Municipal Property taxes are approximately US$14.00 per year
• HOA Fees are $500 US per year
• Features are believed to be accurate
• Buyer should verify to his/her satisfaction
• Price subject to change without notice·
• Closing costs, including stamp duty at 8% to the government are the responsibility of the Buyer
• Financial Intelligence Unit (FIU) compliant