1014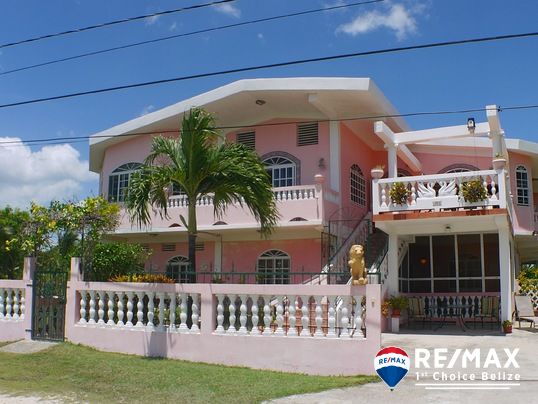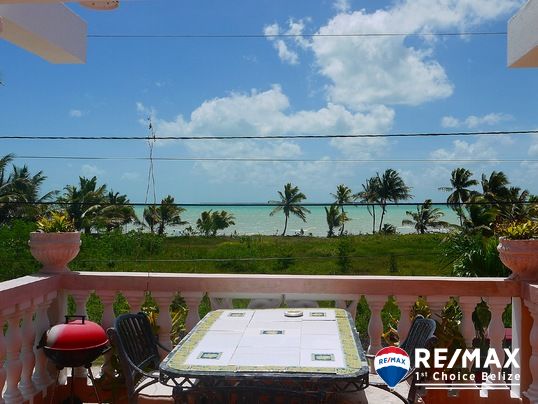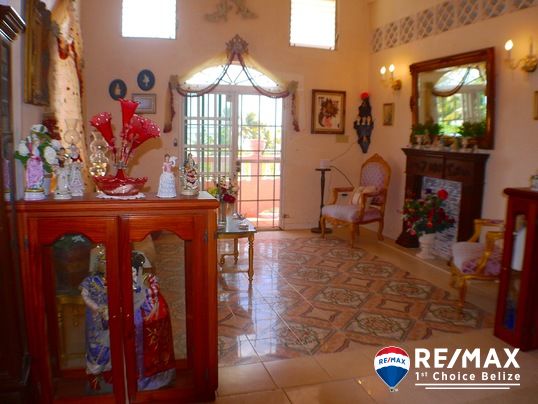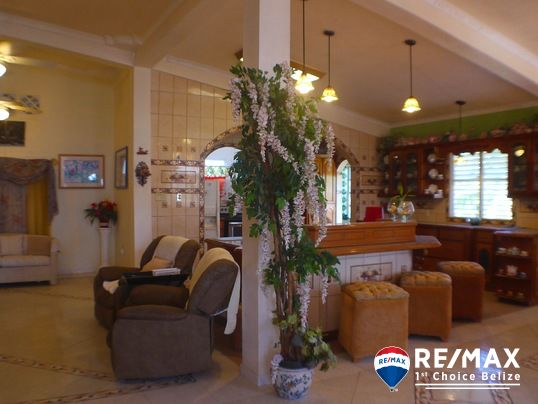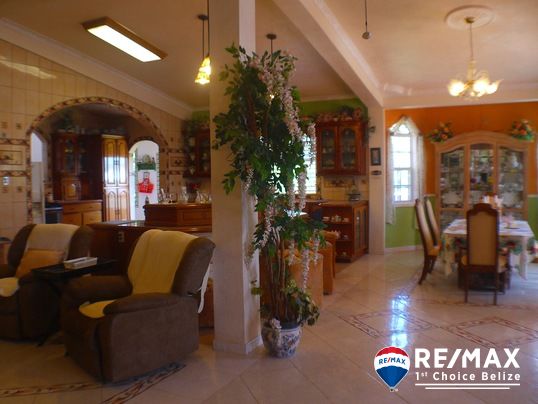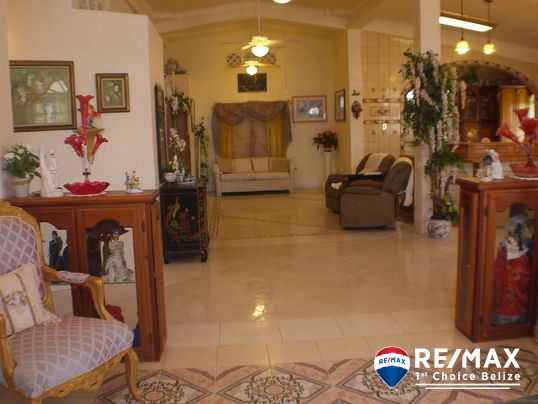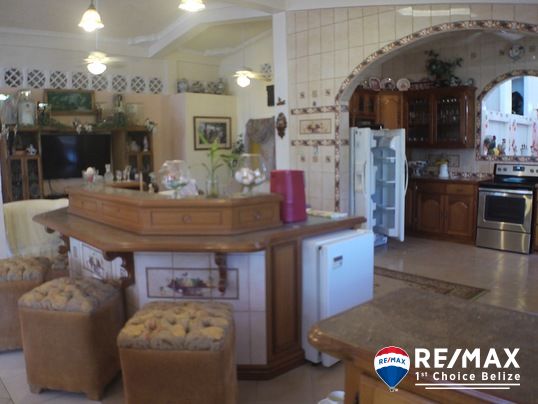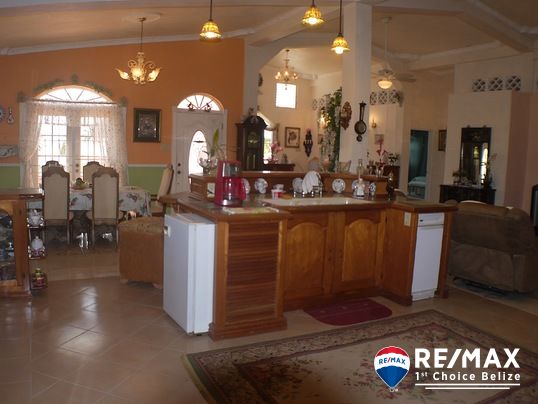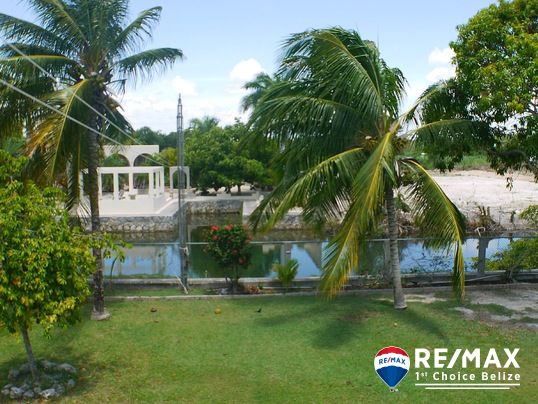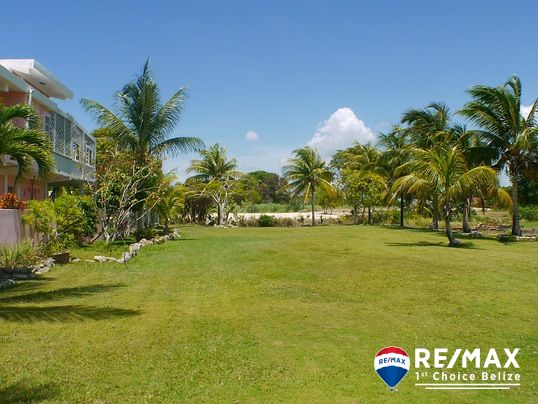 THE PROPERTY:-
UPSCALE SEA VIEW ESTATE ON BAYSHORE DRIVE – VERY SPACIOUS PROPERTY located on Bayshore Drive, Southend, Corozal Town, Corozal District. The property sits on 1,414.480 Square Yards along a canal that connects to the Corozal Bay. An extra adjacent empty canal front lot measuring 1,346. Square Yards is included in the sale. An apartment building or a residential building can be constructed on the empty lot.
The main upstairs consists of 2 bedrooms, 2 full baths, with one bath being an en suite kitchen, foyer, large dining and living room areas, formal office area, large laundry room, outside kitchen, lots of veranda space. The total square footage for the upstairs is approximately 2,000 square feet. The open veranda upstairs has great views of the Corozal Bay.
Downstairs is divided into two apartments. The first apartment consists of two bedrooms, two bathrooms, kitchen and dining area and is rented for $975.00US per month. The second apartment is divided into 1 bedroom, 1 bathroom, kitchen and dining area and is rented for $$795.00US per month. The downstairs area comprises of an additional 2,000 square feet of space. The average occupancy rate for both apartments has been 80% yearly.
All kitchen cabinets are built from Belizean exotic hardwoods throughout. Interior doors are solid Belizean hardwood. Exterior doors and windows are glass.
The roof is made of made of poured reinforced concrete. The entire house is built from cement blocks and reinforced with concrete throughout. The entire floors are tiled.
The property has access to a short docking area on the canal side that connects to the Corozal Bay.
The house is designed as an open concept to make full use of the year round bay breezes. There is a substantial saving bonus as air conditioning is not needed in this house but installed in the two rental apartments. Ceiling fans are strategically placed throughout the house and apartments.
The property is being offered as "Move in Condition" with all furniture, appliances, kitchenware, other extras including an empty canal front lot.
Legal Description of the Property of House Lot:-
Registration Section: San Andres/Ranchito
Block Number: 1
Size: 1,414.480 Square Yards
Total Building Area: 4,000 Square Feet
Value of House and Lot: $445,000.00USD
Legal Description of the Property of Empty Canal Lot:-
Registration Section: San Andres/Ranchito
Block Number: 1
Size: 1,346.741 Square Yards
Value of Empty Canal Lot Adjacent: $80,000.00USD
SERVICES AND AMENITIES:-
Water: Yes (BWSL) and Rain water cistern
Sewerage Disposal: Septic Tank
Electricity: Yes (BEL)
Telephone: Yes (BTL/SMART)
Street Lighting: Yes (BEL)
Cable T.V. Yes
Street: Sandy
Sidewalk No
Distance to transportation: Adequate
Distance to nearest school: Adequate
Distance to local shopping: Adequate