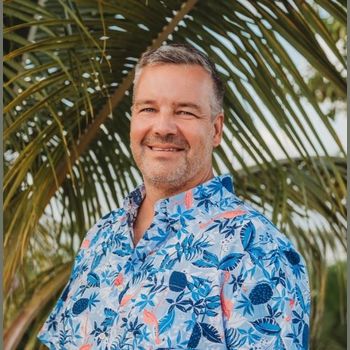 With an impressive 27-year career in Engineering, construction, and development, Dean Astren now proudly serves as the Broker Manager for RE/MAX 1st Choice in the Hopkins / Sittee River region of Belize. His extensive background in leading operations and spearheading business development initiatives positions him as a seasoned expert.

Dean and his wife Kim decided to relocate from Canada to Belize after vacationing there and subsequently spending 5 years exploring this amazing country before settling in the Stann Creek area. Dean understands the nuanced concerns of buyers who are often navigating the Belizean real estate market for the first time. His approach is tailored to those with the desire for a simpler, adventure-rich lifestyle and knows the importance of proximity to North America, addressing both the emotional connection and practical considerations of his clients. Dean works closely with those looking to come to Belize, and ones looking to move back to their country of origin, or as they embark on their next global adventure.
His friendly and outgoing nature, combined with his deep knowledge of Belize's diverse property offerings—from coastal gems to lush jungle retreats—ensures that clients feel confident and well-informed.
Beyond the sale, Dean is committed to the post-purchase experience for buyers, assisting with logistics and integration into the community, ensuring that every client feels supported throughout their journey to owning a piece of paradise. Whether it's a couple seeking a shared dream home or an individual planning for retirement, Dean's expertise and genuine care for his clients' best interests make him the ideal guide in the Belizean real estate adventure.
When he's not working with clients to find their dream property, you can find Dean on one of the local pickleball courts, with his family, or out and about in the community. Dean is dedicated to serving you and looking out for your best interest while providing world-class service. If this sounds like your kind of advocate, reach out to Dean today to begin your journey.