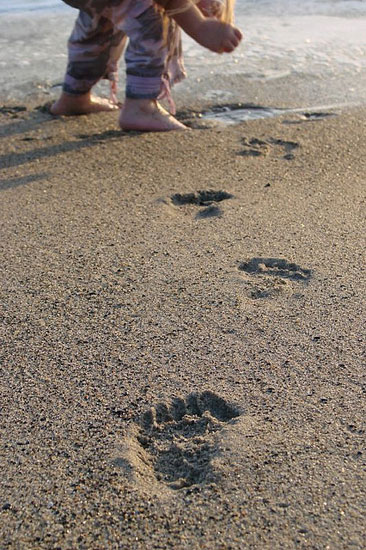 Perfect for raising adventurous kids in a serene and safe setting, Belize is very welcoming to families!
Here you will find many happy kids living a lifestyle that you might recall from America in the 1940s or 50s… days spent riding bicycles, playing outside, walking to school… a childhood that today is considered "free range".
There are private schools and public schools that can provide a rewarding education for your school-age children.
More information about schooling in Belize.
If you are a Qualified Retired Person participating in the QRP program, your children are you may live and travel within Belize indefinitely (dependents under 18 years of age qualify as part of the QRP program, 18-23 qualify only if enrolled in university).
Pets
Bring your favorite pals for a run on the beach or a comfy rest in your hammock!
It's relatively simple to bring your pets with you to Belize. Acquire a proof of examination from a vet 48 hours (at most) prior to departure. The pet(s) must be up to date with vaccinations and free of infectious diseases. Also, secure an import permit from the Belizean government and pay the fee which is $25 USD.
The Humane Society in Placencia offers monthly clinics, house calls and full service treatment.
Resources and Information:
Placencia Humane Society http://placenciahumanesociety.org/