About Belize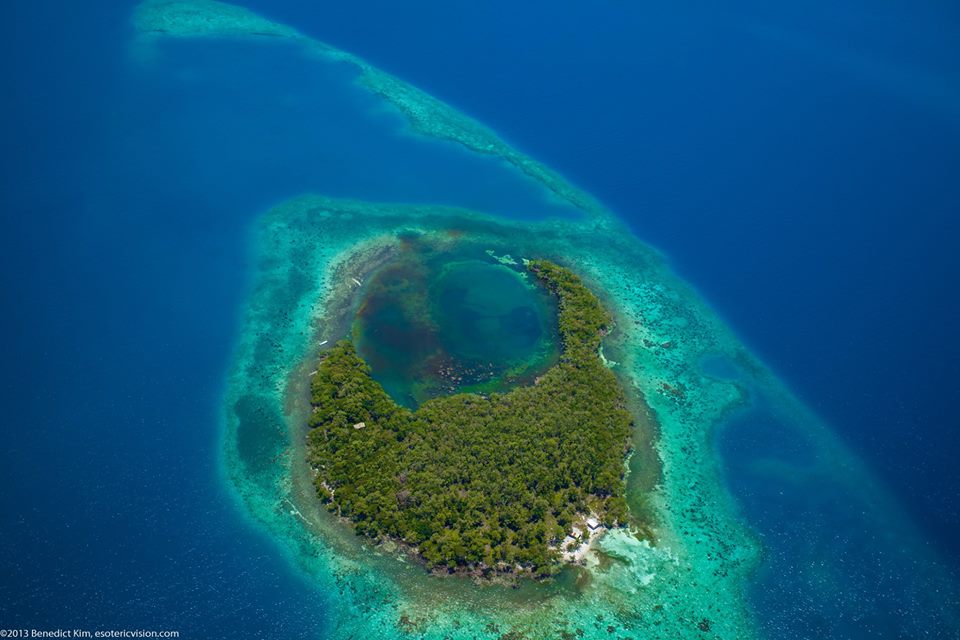 Incredible Biodiversity! It is estimated that Belize has about 90 distinct types of ecosystems within its 9,000 square miles of tropical land.
The Mesoamerican Barrier Reef System is just a swim away! It runs along the entire coastline of Belize. The coral reef is the largest in the Western Hemisphere, the 2nd largest in the world. 90% of the reef is unexplored! It is a World Heritage Site (since 1996).
The Belize Barrier Reef is part of this larger system. In the northern part of Belize it is about 1000 feet offshore and in the southern part around Placencia, it is approximately 25 miles off from the beach, still within the country limits. This is the place to snorkel and dive with whale sharks!
There are over 5000 species of plants and hundreds of species of animals including iguanas, jungle frogs, monkeys, and manatees.
Climate
Belize has a subtropical to tropical climate. The daily temperature averages around 79 °F, topping off around 95 °F in summer. The average winter low is 60 °F and could go as low as 46 °F at more inland locations.
Here in Placencia, it is about 80 °F year-round, 68-75 °F at night. The average sea temperature ranges from 81-84 °F, perfect for a swim in the Caribbean!
Things To Do in Belize
See Mayan Ruins, put on your hiking shoes and explore the jungle! Go fishing, sailing, diving, snorkeling, and bird watching! If you love animals, drive over to the Belize Zoo which has 29 acres of natural habitat for native animals.
Check out a tropical forest at Cockscomb (off the Southern Highway near Placencia). The Cockscomb Basin area is about 39,000 acres and as one of the few areas where jaguars roam free, it has 1 jaguar per 2800 acres. The Cockscomb Basin Wildlife Sanctuary has several trails that wander through the tropical forest and up to waterfalls.
Belize treasures its beauty; there are many types of protected land that you can visit here: archeological reserves, marine reserves, national parks, wildlife sanctuaries and more!
Good Idea to Bring...
Binoculars, baby wipes for quick clean-up, photocopies of your passport and other important documents (prescriptions, credit cards, and airline tickets), a camera and comfortable shoes.
Belize Facts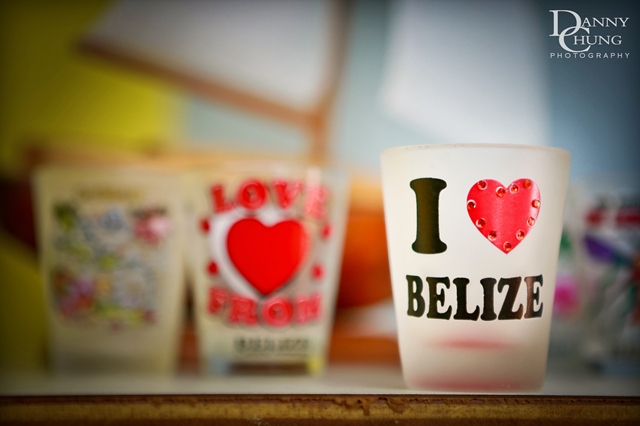 It's a great time to move to paradise!
386 km of Caribbean coastline (about 240 miles)
Belize is 8,867 square miles of tropical land
Currency: The exchange rate is fixed at $1 USD = $2 BZD. Most businesses accept both US and BZ dollars.
Time Zone: is Central Standard. Belize does not observe Daylight Savings so during that time of year, we align with Mountain Standard.
Experience Belize's biodiversity right outside your door!
Roadways: There are 4 main highways in Belize: Western, Northern, Southern and the Hummingbird Highway. Contact us for car rentals, we can help you secure a deal!
In-Country Airlines: Maya Island Air, Tropic Air
Languages spoken: English is the official language of Belize. It is estimated that 80% of the country's population speaks English, 63% Spanish. Belize is a wonderfully diverse country where you will also hear Mayan, Kriol (Belizean Creole English) Garifuna, German and many other languages.
International Living Magazine calls Belize "The Top English Speaking Retirement Haven in the Caribbean"
Banking: Most areas have banks and ATMs. There are 4 banks in Placencia and 4 24-hr ATMs and 1 Belize Bank ATM in Hopkins.
Population: Approximately 308,000
Most populated area in the country: Belize City with just over 70,000 people
Education is 5.3% of total GDP
Passport is required: (30-day visas are granted upon arrival)
Airport arrival fee: $40 USD
Country calling code: 501 (from the US and Canada, dial 011-501-)
Belize is one of the few countries in the world offering a foreign retirement incentive!
Belize Resources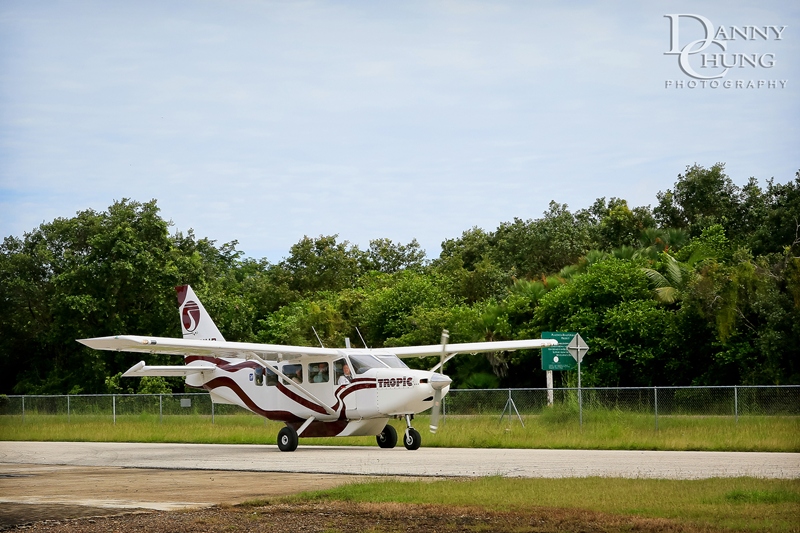 In-Country Airlines: Maya Island Air, Tropic Air
There are 19 Airports including international and regional service.
Need a phone during your visit? You can buy or rent a cell phone at the International Airport in Belize City. If you are renting a car, the company might have one available for rent as well.
Internet: There are several internet companies in Belize, including mobile options which allow you to access internet anywhere there is a cell phone signal. In Placencia, many restaurants and cafes offer free wi-fi for patrons.
Medical: Many Belize cities and towns have health clinics, dental offices and veterinary services that can serve you and your pets
Banks: There are many local and international banks in Belize. In Placencia you will find 4 banks and 3 24-hour ATMs.
Accommodations: We can recommend a lovely place to stay while you are here! Contact us with your travel dates and we'll start planning with you to make the trip as simple and fun as possible!
Real Estate: We are here for you! We can connect you with contractors, lawyers, and architects for securing or building your new home in Belize.
Buy & Sell Property
Buy Property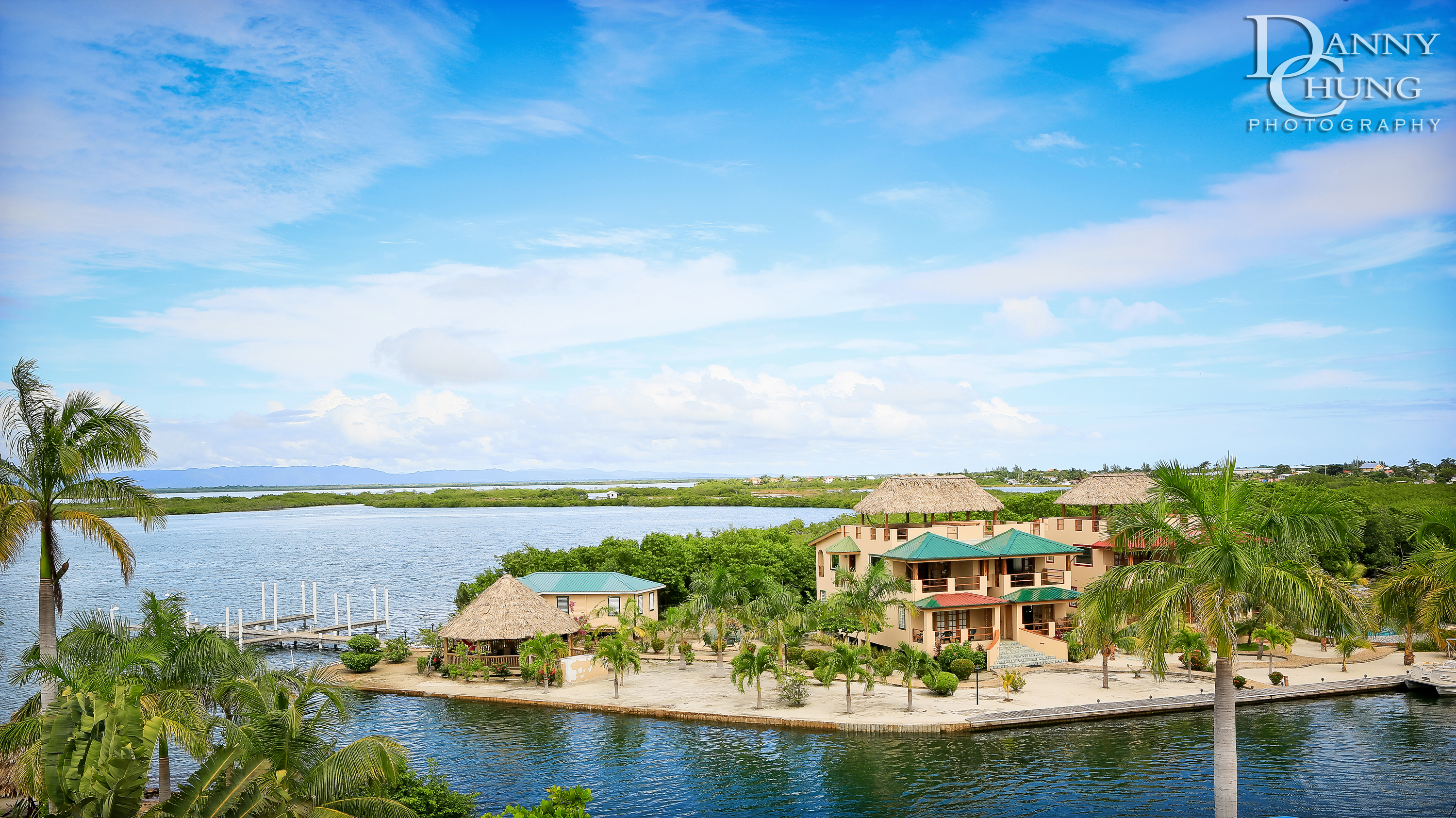 Being in a new country can be a bit like being a stranger in a strange land but it can be easier with the help of friends and real estate professionals. Many people on our team have had to make the transition from one country to Belize, from one part of Belize to another. We will help you find your new home and we can help you get here.
What do you need for your visit to Belize? Accommodations, communication device, appointments with tour guides of the reef or the tropical forest or nearby Mayan Ruins. We can help you secure a hotel or cabana for your stay as well as a cell phone, a rental car, and we will be happy to recommend the best local tour operators.
We are part of the international RE/MAX community which means we learn from the leaders in global real estate. We believe the best business is ethical business and we strive to create a stress-free, efficient process and an honest relationship with our community and you.
It's important to us that you find the right home in Belize. This is one of the most unique countries in the world; here we have affordable beachfront property with easy access to one of the largest and most beautiful reef systems in the world. We have eco-lots in the Belize jungle. And there are still islands available if you want your own private land surrounded entirely the clear Caribbean waters. If you want to build, we can connect you with contractors, and designers.
Contact us today to get started!
Sell Property
Thank you for visiting our RE/MAX 1st Choice website. We will be pleased to assist you with selling your property.
Belize is experiencing a countrywide real estate and investment boom. Many of our clients have talked about moving their funds from the stock markets or other investments to offshore investments. This is a growing trend and especially here in Belize with its full title ownership and English speaking population. As Belize gains popularity as a world class Caribbean destination there is no end to this trend in sight.
Though we offer properties countrywide, our specailty areas are Placencia, Hopkins and other coastal destinations, like Ambergris Caye. RE/MAX offers condominiums, villas, beach houses, beachfront land, private islands, businesses for sale and investment opportunities that will be well suited for portfolios. We have well over 1,000 listings for buyers to view and we are in touch with new investors dailyl! List with us for maximum market exposure!
As a part of RE/MAX, we believe in superior customer service, ethics and professionalism. We strive to be the real estate team you can trust and each person on the team is pleased to exceed your expectations.
Our professional marketing group will post photos and a description of your property on our websites which reach hundreds of thousands of people each month. In this hot market, you want to act fast with someone you can depend on; we will be more than happy to work with you from signing to closing and beyond!
RE/MAX is internationally known and trusted as a leader in real estate and we are proud to be part of the team and we want to welcome you aboard!
Contact us for more information, will be pleased to hear from you!
Choosing Locations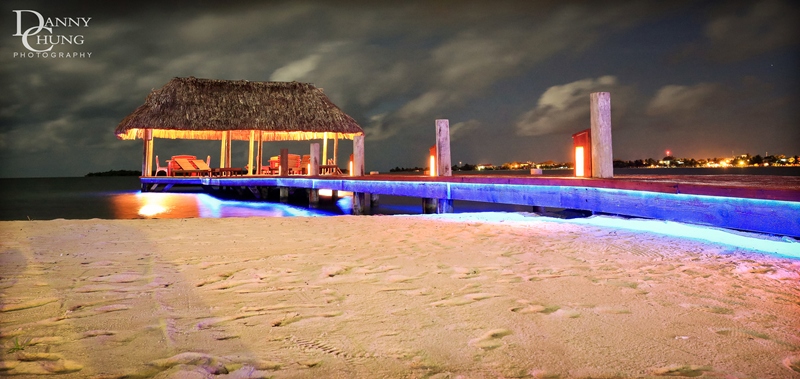 Placencia is the southernmost village in the only peninsula in Belize. We have a lagoon to the west and the crystal waters of the Caribbean Sea to the east. Placencia is a small community of about 800 people, located in Stann Creek District. We have clean drinking water and beautiful, clean swimming water!
White Sand Beaches, Restaurants, Dive Shops, Tour Groups, Kayak Rentals, and endless sunny days for sailing and snorkeling!
Each year Placencia celebrates Lobsterfest in June, the Arts Festival in spring and Easter week is also a big time here.
Stay in Placencia for the village charm of this Caribbean Paradise – take day trips to Mayan Ruins in Toledo, to the jungle at Cockscomb, to waterfalls and scenic hikes!
Placencia Resources
At the end of the day, after soaking up the sun, you may find that you need to take care of a few things (even in paradise!). Placencia has many resources including a health clinic, a vet for your pets, and an office supply store for your business needs. You will also find a café for the caffeine-afflicted, 4 banks and 3 24-hour ATMs. Several restaurants offer wireless access for patrons.
Maya Beach
Maya Beach is just north of Placencia on the peninsula. It is a community of about 200 people within 1.5 miles of resorts, homes and restaurants. Most properties here are waterfront or waterview. There are several dream homes available here and the design development potential is endless. Contact us to start securing your spot today!
Foreign Ownership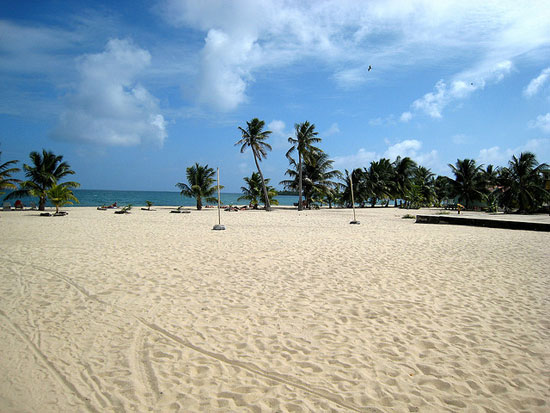 There are no restrictions on foreign ownership so you are granted the same ownership as native-born Belizeans.
We will guide you through the title process. Our team here in Placencia swiftly and efficiently navigates the legal pathways from contracts to title transfer to your full 100% ownership of your new property.
Eco-Tourism is booming here!
The legal system here is based on British Common Law (just like Canada and the United States) so if you are familiar with that foundation, you will find an ease of navigation here.
Property rights are respected!
Corporations here are Limited Liability Companies. These can be created by anybody, even non-residents. Starting a business in Belize is just a matter of good sense planning, registering the company name and then acquiring a license (which can be done in-person in Belmopan or by phone or by fax for a small fee).
Once you are approved, you are allowed 100% ownership of the business. You can have your dream company ready to go in just a little over a month!
Types of Business desired in Belize:
Eco-tourism
Import/Export
Service businesses
Many more
For more information on the advantages of doing business in Belize, search for these incentives:
Fiscal Incentives Act (duty exemptions, tax holidays)
Mines and Minerals Act
Export Processing Zones (areas exempt from import and export duty)
Commercial Free Zones (exemptions relating to certain businesses such as manufacturing and distribution)
International Business & Public Investment (offshore companies)
Laws for Private Investment
Belize offers many government taxation incentives for foreign investment. This is the country of opportunities! If your business is beneficial to Belize and its economy, you may qualify for tax relief for up to 20 years.
Once your business is incorporated in Belize, you are granted 100% ownership.
A few great reasons to invest here:
English is widely spoken
Fixed exchange rate of BZ$2 = US$1
Tax Incentives
Booming opportunities for development (residential and/or for business)
Stable economy and political climate
Belize wants your investment particularly if your business will:
Employ local citizens
Strengthen the local economy
Honor the environment with eco-architecture or eco-tourism
Upgrade worker skills in the local market
Connect Belize with foreign markets
Introduce new technology to the area
For additional information on Foreign Investment incentives, plug these recent laws into your favorite search engine:
Fiscal Incentives Act No. 6 of 1990
Mines and Minerals Act 1988
Export Processing Zone (EPZ) Act 1990
Commercial Free Zone (CFZ) Act 1994
International Business & Public Investment (IBC) Act 1990
Taking Title to Property
English is the official language of Belize so all contracts and permits are in English.
The legal system is here is based on British Common Law. There are three types of property registrations in Belize: Deed of Conveyance, Transfer Certificate of Title and Land Certificate.
A Deed of Conveyance is a valid, legal title after verifying that the seller's title is good. We acquire access to the title in the capital city of Belmopan to determine if there are any encumbrances. This grants the legal right to own a specific property. It includes a description of the property.
A Transfer Certificate of Title is a secure, physical title. This process will take longer than a Deed of Conveyance.
A Land Certificate is issued by the Belize Lands Department for registered freehold or leasehold land. Not all land has been registered at this time.
Stamp Duty is 8% of the purchase price for purchases over $10,000 USD.
Getting to Belize
Flights and Transportation
Be sure your passport is valid for at least 6 months post-departure then book those tickets!
International flights arrive daily at the International Airport in Belize City, Belize. Once the plane arrives in our beautiful country, you will take a relatively easy and quick journey through Customs, paying the Entry Fee of approximately $40 USD. If you are staying in Belize City, there are cabs outside the airport that can take you to your hotel.
Flying to Placencia?
There are 2 commercial, commuter airlines that can fly you to Placencia from the International airport (or the Municipal Airport, also in Belize City, which has cheaper flights but will require cab fare to get there).
Due to Customs requirements, it is best advised to be certain that your international flight will arrive 45 minutes prior to your next flight departing to Placencia.
The airstrip for Placencia is about one mile north of the main village. Let us know when your plane will arrive, we will be pleased to pick you up! Alternatively, check with your hotel or resort about airport transportation – many are happy to pick you up at the airport when you arrive.
Jump aboard the plane for your 35-minute flight and take in the beauty of Belize as you soar over her land, her Caribbean water, sandy beaches… you're almost here!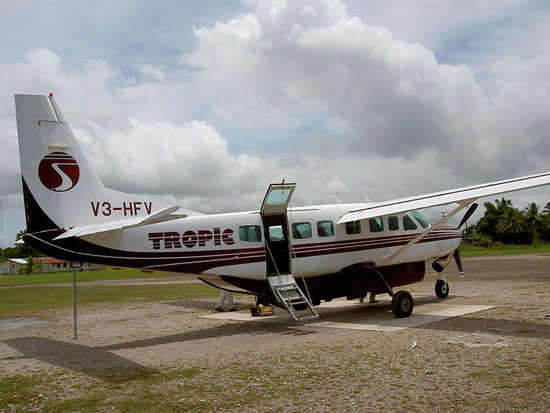 Tropic Air 8 flights daily, 7:50 AM – 5 PM
Maya Island Air 10 flights daily, 8:10 AM – 5 PM
Renting a car?
The journey to Placencia from the airport in Belize City should take 3.5-4 hours. Several rental car companies (major, reliable companies) keep storefronts at the airport if you desire to rent a vehicle for your stay. The road down the peninsula to Placencia is paved now but do try to secure a 4-wheel drive if you want to trek into the jungle during your stay!
History of Belize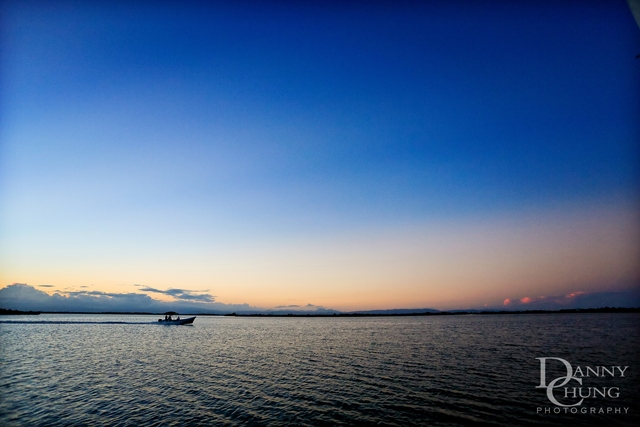 The history of Belize is an incredibly rich narrative filled with diverse cultures and people. Belize boasts one of the most multicultural environments in the world; containing such a wide variety of ethnic groups within a small geographical area. These ethnic groups include the Maya, Mestizo, Creole, Garinagu, Mennonite/Germanic, Indians and also several Asian and African groups! This diversity was largely established by a series of migrations of the different ethnic groups into Belize. These migrations still continues today and the possibility for the consolidation of new ethnic groups exists.
The area that is now known as Belize was first populated by the Maya people, who were a branch of the original Asiatic people theorized to have crossed the Bering Strait into North America about 20,000-15,000 years ago. The earliest dating of sites such as Cuello, set the beginning of Maya civilization in Belize to about 2,500 BCE, a period known as the Pre Classic period. This was then followed by the Classic period of Maya Civilization around 250-900 CE, when many of the great temples were built, which served as ceremonial centres and symbols of a strictly hierarchical society led by a king and priestly class . This era saw the rise of cities such as Caracol, Lamanai and Tikal (now situated in Guatemala). The Decline of Maya Civilization came after the Classic period where for reasons still not agreed upon by historians, major cities were abandoned and the long established systems of government were dissolved. The decline of Maya civilization is not be confused with an entire collapse as the people and their culture did carry on.
The Spanish eventually took control over the area that is now Belize in the early 16th century with the Treaty of Tordesillas. However, they did not exercise effective control over the area, which gave English and Scottish privateers, the opportunity to establish camps along the mouth of the Belize River. These camps would eventually lead to the consolidation of the settlement known as Belize Town. Initially dye wood was extracted which required little strenuous labor or skill. The discovery of Mahogany, a highly valuable hardwood which required much care and labour to extract, necessitated the need for a large working force.
African slaves were therefore brought in, in copious amounts; men made to work in Mahogany camps away from the town and women left to deal with domestic matters in the slave master's home. Generations of contact and interbreeding, led to the growth of the Creole people, an ethnic group tied together by a common pidgin language and strong African identity shaped by a British colonial environment.
British occupation of the area did not however come without consequences. Conflicts were ongoing with the Spanish colonial government over autonomy in the area. Both negotiation and battle were characteristic of the tumultuous relationship. Many incursions by the Spanish were made to uproot British privateers. These occurrences largely ceased after the Battle of St. George's Caye on September 10, 1798; an event commemorated by a national holiday every year. Curiously enough, British Honduras (as Belize was known then) wasn't declared a crown colony until 1862, a full 64 years after the battle.
The Mestizo ethnic group was one formed from the interbreeding of the indigenous Maya people and Spanish colonizers.This ethnic group has seen a steady growth in Belize, beginning in the 19th century with the migrations caused by Caste War up to late 20th century conflicts in Central America, namely the many civil wars. Today the term covers any person who is largely Hispanic (i.e. not originally from Spain)
The Garinagu are a mixture of African slaves and the indigenous Carib people, who came to Belize after being expelled by the British from the island of St Vincent. Today they reside mostly in the South of Belize and retain a very strong African identity and their own language, Garifuna, which is spoken by many in the group. Their 19th century journey to Belize is commemorated every year with a national holiday on November 19th.
With the abolition of slavery, cheap accessible labour for the ruling classes became troublesome. This lead to the establishment of Indentured labour in the mid 19thcentury, sought mainly through Chinese and Indian workers. Indentured labourers while not exactly slaves, did experience very harsh conditions; bound by contract, working incredibly long hours for little pay and under horrendous working conditions. When the period of servitude was over, many workers either moved to other parts of the country or abroad to find other ways of ascertaining a steady income. Many Chinese and Indian migrants found some wealth in establishing grocery stores, restaurants and other facilities geared towards the service industry. While a large number of individuals from these ethnic groups did make their way to Belize at this time, there since have been many waves of migration leading to the continued growth of the groups in the country.
Coming into the 20th century, many of the ethnic groups seen today in Belize were already largely established. The history of this era, especially moving towards the mid 20th century, is largely dominated by the independence movements and the push against British colonial rule. Leaders and contributors to this movement included , George Price (considered Father of the Nation), Philip Goldson (whom the international airport and the former Northern Highway is named after), Antonio Soberanis (activist in the Belizean labour movement), Cleopatra White (nurse, social worker, activist and community leader). Belize attainted self government in 1964 and was actually not official known as Belize until 1973; its actual former name being the British territory in the Bay of Honduras or just British Honduras. Due to ongoing conflicts and negotiations with Guatemala over a land claim to territory of Belize with the British Colonial government, Belize was not fully able to gain independence until September 21st, 1981. It has since maintained a constitutional monarchy with the Queen as governing figure head, the Governor General as her representative in Belize , and the prime minister and elected officials exerting the majority of the power and influence within the country, under a democratic system .
Excerpt by Rashad Ali Bohn Andrewin ~ History Major at The University of Belize
Immigration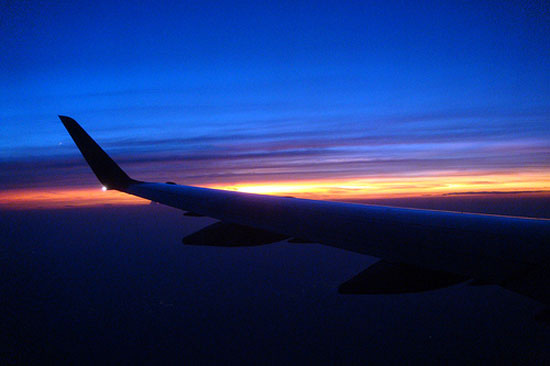 Immigration will involve a relatively simple once a month process, just a trip to your local Immigration office for a usually quick interview with an Immigration official. Approval is a stamp in your passport that grants you an additional 30 days in Belize. Cost is $200 BZ each time.
Once you have legally resided in Belize for one year, you may apply for Permanent Residency. This will cease the monthly trips to Immigration as you will be recognized as a resident.
After five years, you will be able to apply for citizenship and a Belize passport. Belize is part of CARICOM (the Caribbean Community) which is comprised of fifteen Caribbean nations. A Caribbean passport will connect you with each of these countries if you wish to travel out from Belize.
Mayan Archaeology Sites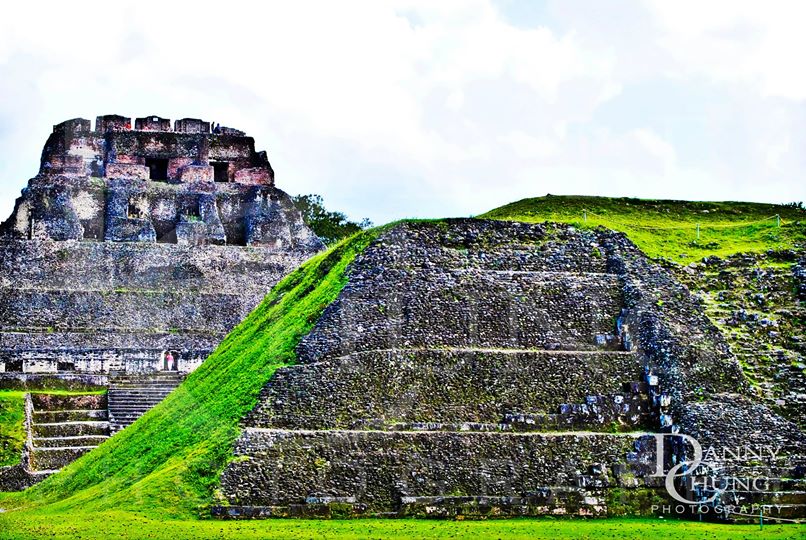 Do you find yourself dreaming about visiting the great, preserved archeological Mayan Sites?
Belize has a rich list of ancient communities, build from 700 C.E. to many many years Before the Common Era. Come down to this beautiful little country and experience the majestic Mayan Ruins within just an afternoon's drive from wherever you may be staying.
Starting from the North: LAMANAI - meaning submerged crocodile, is found in the Orange Walk District. This once 50,000 populated city somehow has managed to retain its traditional name and two 16th-century Spanish churches. You can go up to Lamanai by either road or boat. It is a cultural ruin that is definitely worth visiting!
Next on the North: ALTUN-HA - Found in the Belize District, Altun-Ha is worth mentioning since it is where the Jade Head, Kinich Ahau (The Mayan Sun God) was found. This jade carving is the largest Jade carving found in the Mayan Empire, with many jade, pearl and obsidian artifacts discovered in the area. A plus about visiting the Belize District's Mayan Temple is that on the way back into the city you can visit the Belize Museum, found in the Northern Side, before heading out to Ambergris Caye, Placencia, or the inner Districts .
The Cayo District is the District flooded with the best hiking and large Mayan Temples. Although here only three will be mentioned, there are many other Mayan Temples scattered around which you can ask for while staying in San Ignacio, Benque or some other remote area or private resort.
EL PILAR - Although not a lot of tourists focus on El Pilar, this site is major Mayan city in Mesoamerica. With excavations still taking place, this Mayan site has a lot to offer. Covering some 100 acres that run through the Belize and Guatemalan borders, this site is soon to be as huge as Caracol or Tikal in Guatemala.
CARACOL - Is the larges known Mayan Site in this District. This archeological site of Belize boasts with the tallest Mayan Building in the country, and remains the tallest man-made building of Belize. With a height of 41 meters, the view at Caracol is breathtaking. Moreover, it is found in the Chiquibul Forest Reserve where you will be able to experience pristine forests and literally FRESH AIR.
Many sites are well cared for and are historically significant. XUNANTUNICH is perhaps the most well-known Mayan Ruin of Belize. The reason why everyone is most willing to visit this Mayan Site might be because other than being easily accesible, Xunantunich is a well excavated temple from the Classic Period. It's existence comes from somewhere around 600 C.E. to 900 C.E. To visit this ruin, you simply cross the relaxing, green Mopan River on the hand-cranked Ferry, found in San José Succotz Village.
Tour guides leave daily from Placencia to Mayan ruins all over the country! And wherever you are, be it in the Southern Districts, the Cayes, or Cayo District, you will be able to find a reliable tour operator.
If you want to live near a ruin, contact us today, and we will find that magical spot for you!
Moving with Family & Pet
Family
Perfect for raising adventurous kids in a serene and safe setting, Belize is very welcoming to families!
Here you will find many happy kids living a lifestyle that you might recall from America in the 1940s or 50s… days spent riding bicycles, playing outside, walking to school.
There are private schools and public schools that can provide a rewarding education for your school-age children.
If you are a Qualified Retired Person participating in the QRP program, your children are you may live and travel within Belize indefinitely (dependents under 18 years of age qualify as part of the QRP program, 18-23 qualify only if enrolled in university).
Schooling
As you may know, Belize was once part of the British Empire. The school system here is still based on the British education tiers of primary, secondary and tertiary.
Most primary schools in Belize are a hybrid of private and public education. Many are funded by the government and run by the Catholic Church. Tuition will cost between $5 USD – $250 USD per month.
Belize has approximately 50 secondary schools. Foreign tuition will cost at most $300 USD per year. Students completing Grade 12 in Belize will have their school credits recognized by colleges in North America and Europe.
For post-secondary education or tertiary education, in Belize, there are several junior colleges, medial and teaching schools, religious academies, and 2 universities. We also have agricultural and technical institutions of study here.
Pets
Bring your favorite pals for a run on the beach or a comfy rest in your hammock!
It's relatively simple to bring your pets with you to Belize. Acquire a proof of examination from a vet 48 hours (at most) prior to departure. The pet(s) must be up to date with vaccinations and free of infectious diseases. Also, secure an import permit from the Belizean government and pay the fee which is $25 USD.
The Humane Society in Placencia offers monthly clinics, house calls, and full-service treatment.
Resources and Information: Placencia Humane Society
Reasons to Invest in Belize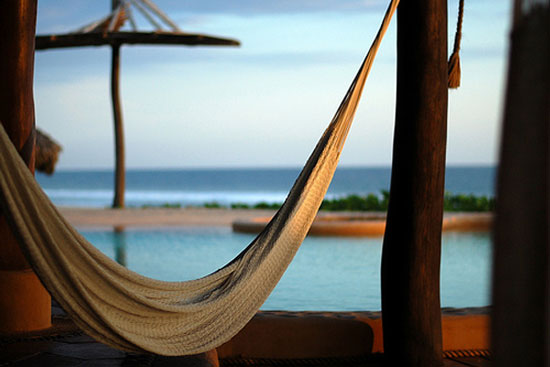 Reasons to Invest Here
- Tax Shelter
- Banking Haven
- Your Property Rights are Protected
- Government Incentives
- Booming Market
- Diverse and International Community
- English Speaking
- Steady Exchange Rate
- Stable Democracy
- British Common Law Based Legal System
- Tourism is over 18% of the GDP and provides for over 25% of all jobs in Belize!
Belize is a small tropical country in the northernmost part of Central America, just south of Mexico.
The real estate market here is hot right now, there are families and investors moving to Belize from all over the world. Why? Belize could not have more going for it! First, there is the physical beauty of the country, and then there are the government incentives and financial perks and finally the fun!
Imagine the idyllic Caribbean landscape: the beach and the sea, the warm breeze, relaxing in a hammock… Vast, lush farmlands that stretch for miles where you can grow pineapples and coconut trees and cocoa and oranges… There are lots for sale in the mountains and the forests where rare birds still fly and nature teems with life. The picture you have in mind can be the view from your front porch!
What else is special about Belize? There are no taxes on capital gains, Belize is a banking haven, a tax shelter and the US dollar goes twice as far.
We have the luxury of peace and a slower pace of life here and we hope you will come enjoy the sun and that you will take off on any of the endless adventures to explore the incredible countryside: the caves, the ruins, the hiking trails… Belize has it all!!
The Belize Government wants your business if you have a great idea, they want your family to grow here and if you are retired, the Government has created an incentive program just for you! Whether you are retiring early or right on time, contact us today for more information.
Retirement Program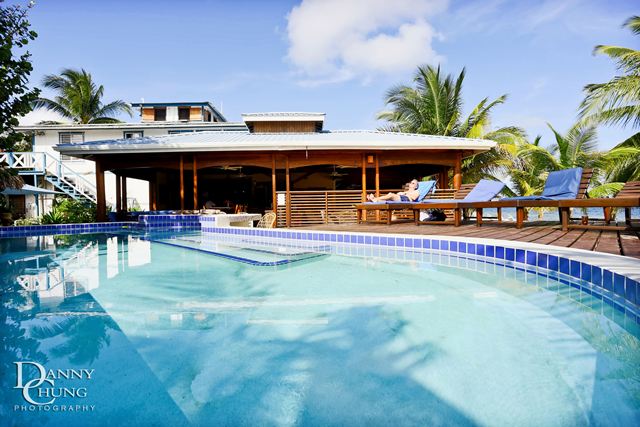 Qualified Retired Persons Program
Are you a citizen of Canada, the United States or the United Kingdom and looking to retire in a tropical paradise? If you are at least 45 years old, you could qualify for Belize's retirement program.
The Belize government has established one of the best foreign retirement programs in the world with its QRP Program! You don't need to be officially retired, you qualify if you are at least 45 years old and are able to prove a savings income of at least $1000 per month (if derived from a pension) or $2000 per month (if from investments) to be deposited in a Belize bank.
Once you are approved, you are free to live in Belize full-time or part-time along with your spouse and any dependents under 18 years of age.
Belize is one of the few countries in the world offering a foreign persons' retirement incentive.
One of the major benefits of being a QRP: Permanent exemption from taxes on all income derived from sources outside Belize (earned or passive income)! You are also tax exempt from:
Capital gains tax
Estate tax
Import tax a single vehicle, boat or airplane up to $15,000 USD
Import tax and duty of your personal belongings when you first move here up to $15,000 USD
Contact us today to find your own beachfront property!
For more information email: info@1stchoicebelize.com
Calling Toll free from the USA & Canada: 1-519-513-0225
Calling from Belize Dial: 523-3666
Why REMAX?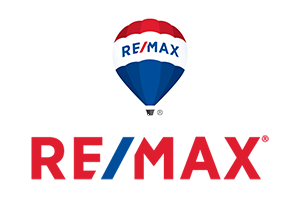 Why RE/MAX?
Not only do we offer Belize-Wide coverage and services, but our specialty areas are Hopkins, Placencia, and other coastal destinations. Our websites reach over 170,000 potential buyers each month. RE/MAX knows the market and has the experience to close deals professionally.
RE/MAX also is recognized internationally and is well known and trusted. Our agents are trained and continually growing in their education. They know how to sell and price your homes correctly. We have an excellent expert support staff that is ready and willing to be of any kind of assistance to make sure you feel like you're being taken care of. Why not make RE/MAX 1st Choice Belize your first choice in selling/buying in Belize?!