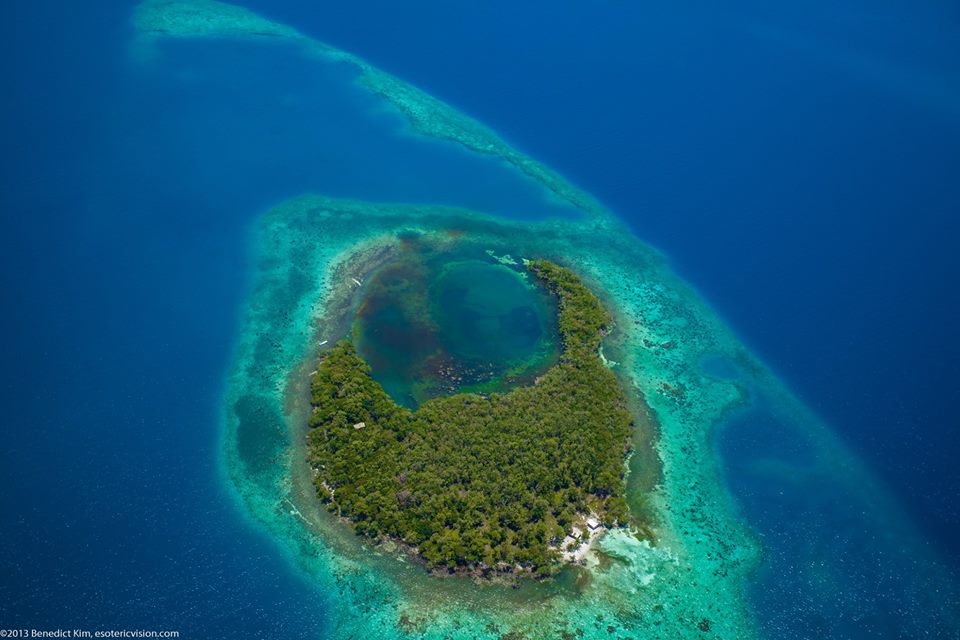 Incredible Biodiversity! It is estimated that Belize has about 90 distinct types of ecosystems within its 9,000 square miles of tropical land.
The Mesoamerican Barrier Reef System is just a swim away! It runs along the entire coastline of Belize. The coral reef is the largest in the Western Hemisphere, the 2nd largest in the world. 90% of the reef is unexplored! It is a World Heritage Site (since 1996).
The Belize Barrier Reef is part of this larger system. In the northern part of Belize it is about 1000 feet offshore and in the southern part around Placencia, it is approximately 25 miles off from the beach, still within the country limits. This is the place to snorkel and dive with whale sharks!
There are over 5000 species of plants and hundreds of species of animals including iguanas, jungle frogs, monkeys, and manatees.
Climate
Belize has a subtropical to tropical climate. The daily temperature averages around 79 °F, topping off around 95 °F in summer. The average winter low is 60 °F and could go as low as 46 °F at more inland locations.
Here in Placencia, it is about 80 °F year-round, 68-75 °F at night. The average sea temperature ranges from 81-84 °F, perfect for a swim in the Caribbean!
Things To Do in Belize
See Mayan Ruins, put on your hiking shoes and explore the jungle! Go fishing, sailing, diving, snorkeling, and bird watching! If you love animals, drive over to the Belize Zoo which has 29 acres of natural habitat for native animals.
Check out a tropical forest at Cockscomb (off the Southern Highway near Placencia). The Cockscomb Basin area is about 39,000 acres and as one of the few areas where jaguars roam free, it has 1 jaguar per 2800 acres. The Cockscomb Basin Wildlife Sanctuary has several trails that wander through the tropical forest and up to waterfalls.
Belize treasures its beauty; there are many types of protected land that you can visit here: archeological reserves, marine reserves, national parks, wildlife sanctuaries and more!
Good Idea to Bring...
Binoculars, baby wipes for quick clean-up, photocopies of your passport and other important documents (prescriptions, credit cards, and airline tickets), a camera and comfortable shoes.