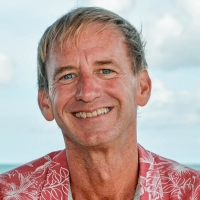 I was born and raised in the pacific N.W. of the U.S.,the latest being Boise Idaho where I had three franchises and worked as a real estate agent.

It has been a goal of mine since I was 20 years old to live in the Caribbean. I vacationed in Belize in 2008 and fell in love with the country, culture and people. Six months later while sitting in five feet of snow in Idaho, I got with a realtor here and purchased property in Belize. In 2010 and 2011 I sold everything and planned my move. I moved here in 2012 and have no regrets. I love it! I am now a resident of Belize.

With my former real estate experience, knowledge of Belize I've acquired by living here, I now enjoy helping others with their real estate needs in Belize as well as help people with the transition if coming from another country.

Whether buying, selling or investing, I will help you.