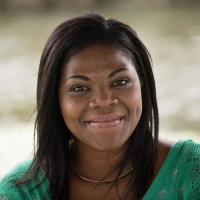 A great place to live is huge, but Kendra is about something bigger and more meaningful. Highly recommends you to visit Belize and make it your home. Belize is beautiful. It's the perfect place for vacation,diving,caving,fishing,scuba,the Caribbean Sea, Maya temples, friendly people, islands,snorkel,best tourist attraction, what to do, safety, beaches, reefs, retirement, investment.

Born in Sarteneja Village, the largest fishing community in Belize. Raised in Orange Walk Town, Land of Sugar and Honey. attended school, high school and college and later migrated to the beautiful island of San Pedro Ambergris Caye where she was involved in many activities and worked in food and beverage management. Her passion for food lead her to be a great chef and mixologist. Living in a tourist community, she enjoys fishing , snorkeling,diving, tour adventures and traveling in her country. Mother of three (3) amazing boys, strives for excellence and is ready to share her experiences and her country with everyone.
Prior to joining Real Estate as a successful Entrepreneur in retail food industry; Kendra also is involved with the community. An event coordinator, wedding planner, chef, humane society secretary, and working hands in hands with Mayor of her town to develop a better community.
Kendra became knowledgeable in figuring out how to provide customers with what they want and need. It starts with fully appreciating each customers with their wants and needs. Joining the Remax 1st choice team,she is ready to work as your Real Estate Representative. " I treat my clients' need and wants as my own when searching for the perfect property or helping them secure the best deal. Rest assure I will do my best to help you achieve them All and if you work hard you play hard." She says.
Kendra Sample welcomes you to her beautiful country Belize. Kendra Sample born in 1985, young and aspiring, mother of three; graduate of Muffles College. Fluent Spanish and English. Chef, Event Coordinator, Real Estate Agent , welcomes you with smiles and open arms to make Belize your home or investment.