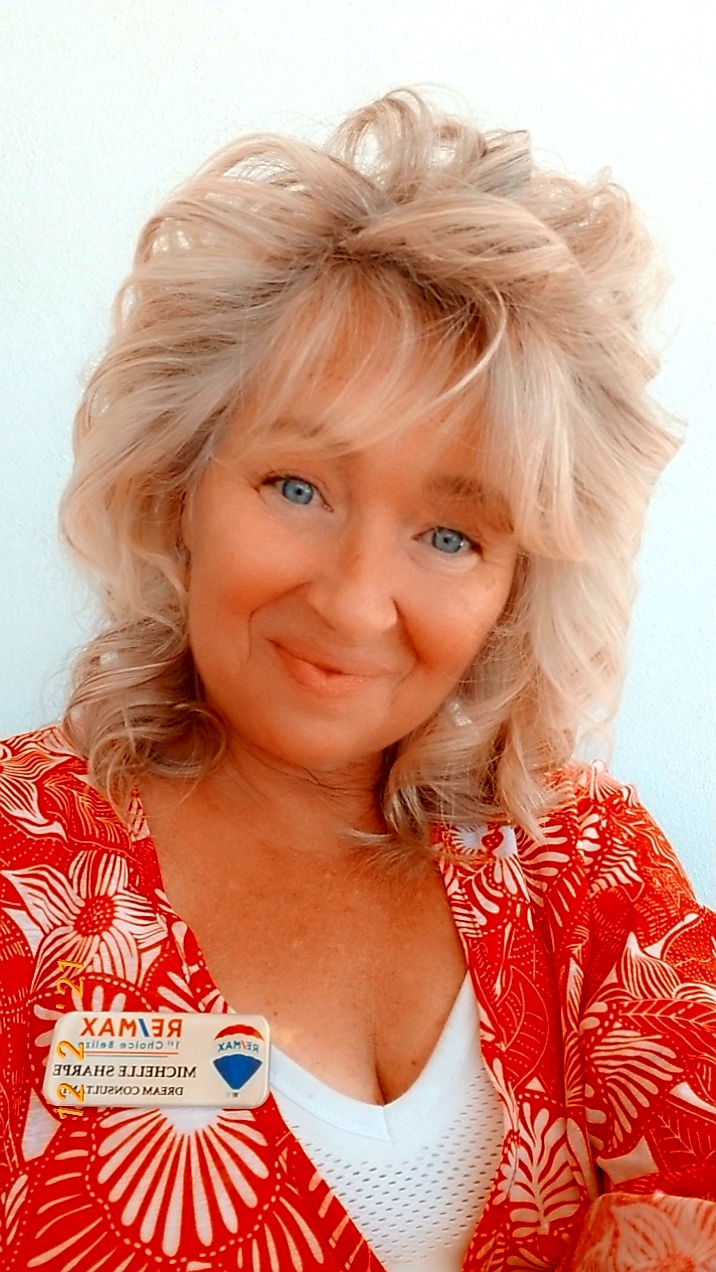 Cheers from BELIZE, Hello and thank you for checking out who I am. I look forward to hearing your story as well, what has led you to look into Belize? Visit my online calendar to choose a date/time http://calendly.com/MichelleBelize and let's get to know each other. Meantime here is just a little about me Michelle Sharpe...it was a snowy cold day in Canada (HAHA), that's how I would start a novel.

So really, who am I and why would you want to work with me. Most important is my husband Ed and our daughters Jessica and Julia, our little family grew up in the Northern Woods of Ontario Canada, a little place near Emily Park in a maple sugar forest in the little town called 'Omemee' (the birth place of Mr. Neil Young). Ed and I met when I was only 19, not long thereafter we married and had a couple baby girls. Ed worked at Canon Canada as an Electronic Technologist, while I started a long career in Real Estate Marketing. Starting at a very young age as a receptionist at a Real Estate office in Toronto, I worked with a software developer to create the first Real Estate Software (yes, back when we all typed on typewriters). Back then it was a polaroid Camera and a fill in the form, wait a couple weeks and the big real estate books would arrive. Took some time off for the girls, and then opened a women's executive clothing store…while building my executive wardrobe I had the opportunity to join a Real Estate Virtual Tour company, quickly moved up the ladder and became VP of Sales and Franchises for North America. Had the opportunity to be a Real Estate speaker and expert on all things Marketing and Social Media. Meeting, learning and growing with the best Real Estate minds in the world.
Ed & I started investing in Real Estate when he took an early retirement from Canon, we had 11 rental units and our main home in the woods. Ed worked on many improvements, I travelled the world doing training, speaking, and ran my own Virtual Tour / Video Franchise. Our girls were busy getting educated, one now a graphic designer and the other in Accounting (almost a full CPA) ;-)
After several winter getaways to the Caribbean, we thought…HEY, what the heck…why are we living in this snowy wonderland…let's just sell everything and move somewhere warm and work. The adventure began and now we are LIVING THE DREAM here in Belize, busy building our small Cabana Boutique Resort www.JJEMCabanas.com (Jessica, Julia, Ed & Michelle) and I am in LOVE with being a Real Estate 'DREAM CONSULTANT' with RE/MAX 1st Choice Belize, the LARGEST Real Estate Franchise in the world. Educating, sharing and guiding people just like you on your journey.
MY WHY! It is so important to know START WITH WHY (book by Simon Sinek).
LIVE. DREAM. EDUCATE. SHARE. FULFIL. FOLLOW THROUGH…the words I live by.
If you too have some DREAMS TO COME TRUE, I'm grateful for the opportunity to share my knowledge and help you find just what you're looking for!
Sincerely,
Michelle