Dive into Belize: Fishing and Aquatic Adventures Await
Posted by Serena Hoffman on 10/31/2023 08:19 AM
Welcome to this blog post where we dive into the world of aquatic adventures in Belize. With its picturesque coastlines, marine life, and pristine waters, Belize offers an array of water sports for everyone.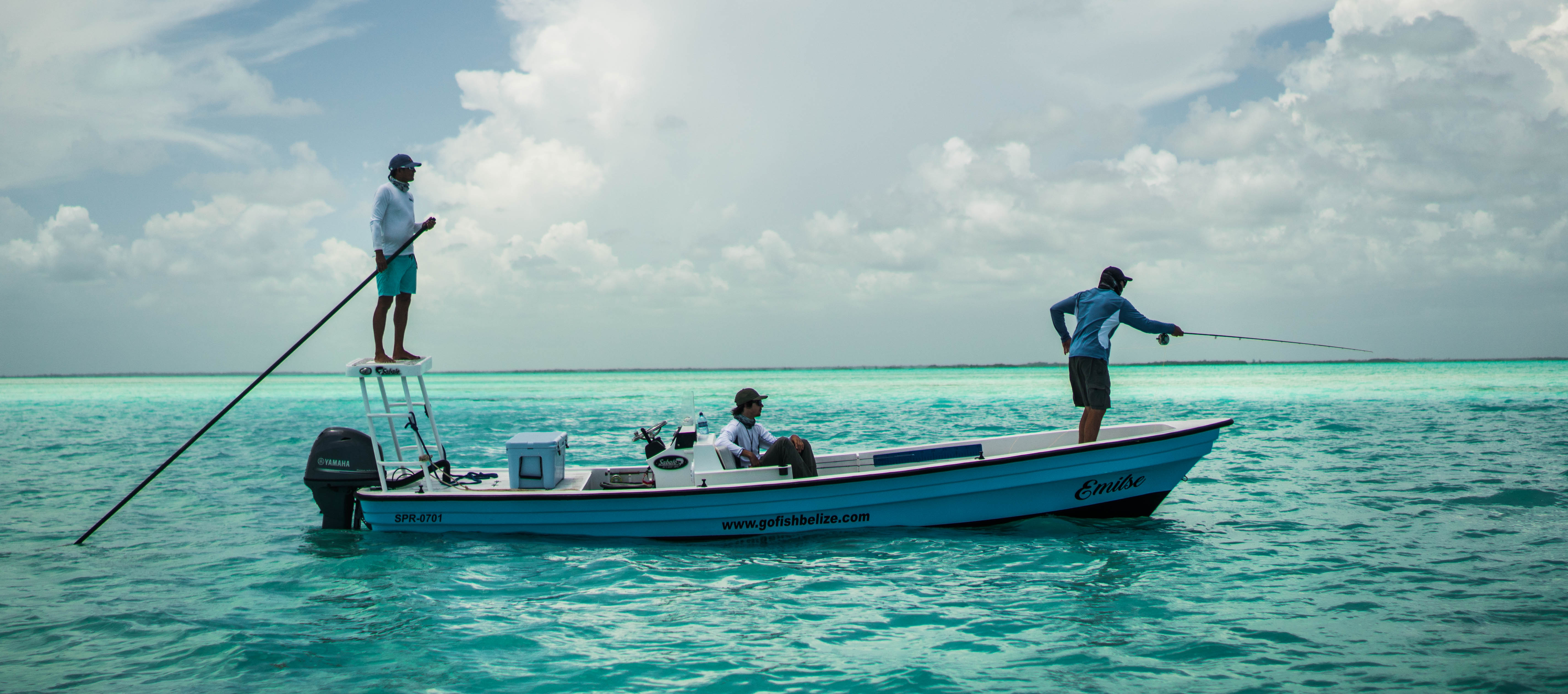 Fishing:
Fishing in Belize is not just a sport; it's a way of life. Whether you're a seasoned angler or casting your first line, Belize's diverse waters have something for everyone. From fly fishing in the flats for bonefish, permit, and tarpon (often celebrated as the Grand Slam when achieved all three in a single day) to reef fishing for snapper, grouper, and barracuda, and even deep-sea fishing for marlin and sailfish. Belize is home to the second-largest barrier reef on Earth that stretches all the way from the Turneffe Atoll, Ambergris Caye, past the Placencia peninsula, and the renowned Hopkins and Glover's reefs, Belize is truly a fishing paradise. Don't forget to join the catch-and-release movement to preserve our marine ecosystem.
Snorkeling:
Explore Belize's underwater world and witness stunning coral formations as you snorkel alongside tropical fish. Don't miss Shark Ray Alley and the Hol Chan Marine Reserve for up-close encounters with nurse sharks, rays, and sea turtles. Plus, during specific times of the year, snorkel with majestic Whale Sharks near Placencia!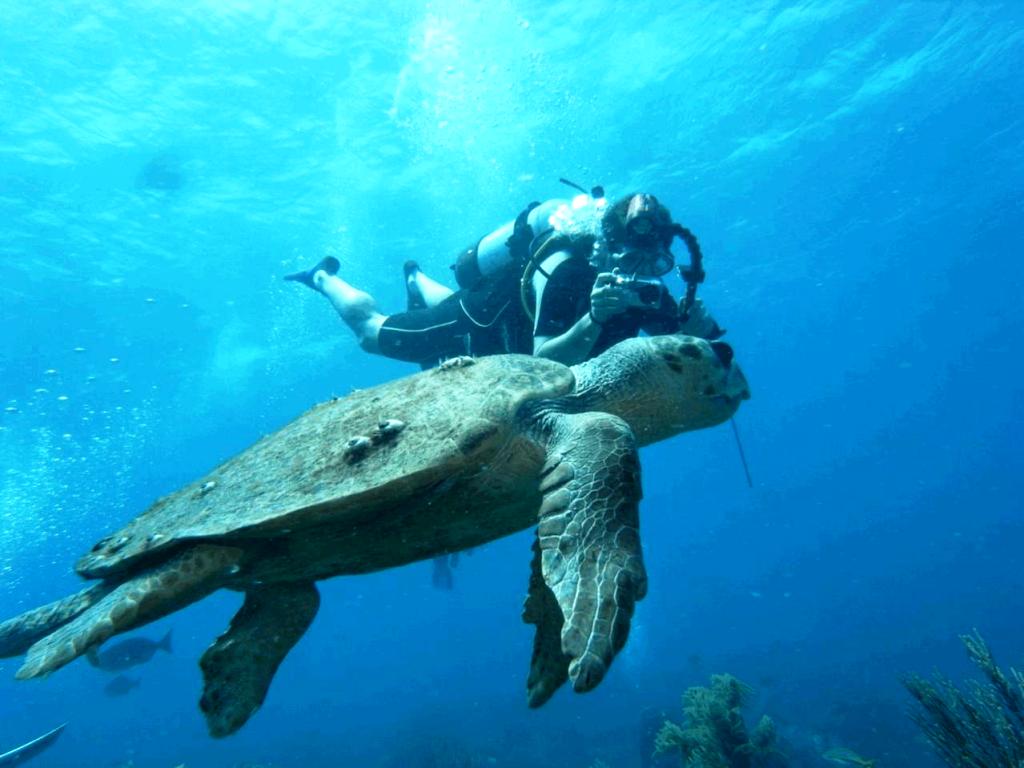 Scuba Diving:
For certified divers, Belize offers once in a lifetime underwater experiences. Dive into the mesmerizing Great Blue Hole, explore coral walls teeming with life at Lighthouse Reef, or drift along the eerie beauty of the Great Blue Hole. Encounter fascinating marine life and underwater caves in this diver's paradise. Many dive shops offer certification programs that allow you to explore the underwater world alongside majestic sea turtles. Trying to keep up with these fascinating creatures is an exhilarating experience. The vibrant coral reefs and diverse marine life make it an awe-inspiring adventure that you won't want to miss.
Kayaking:
Kayaking is an eco-friendly way to explore Belize's tranquil waters, mangrove forests, spot wildlife, or paddle along the scenic Macal River. With kayaking, you can connect with nature while getting some exercise.
Stand-Up Paddleboarding:
While Belize may not be a surfing destination, you can still enjoy the calm waters of Belize while paddling atop your board. It's a perfect way to explore cayes, rivers, and the Caribbean Sea at your own pace.
Windsurfing and Kiteboarding:
Feel the adrenaline rush as you harness the Caribbean breeze for windsurfing or kiteboarding. Ambergris Caye and Placencia Peninsula offer ideal conditions for enthusiasts of all levels. Although relatively uncommon, this activity is gradually gaining popularity. One day, while aboard a ferry, I witnessed a kiteboarder gracefully leaping over waves, effortlessly catching air. It was a truly inspiring sight to behold.
Sailing:
Charter a sailboat or catamaran to explore the stunning Belizean coast. Witness breathtaking sunsets, hop between islands, and even camp on deserted cayes. Imagine yourself aboard a luxurious 60' Catamaran, pampered by a skilled captain and first mate who attend to your every desire, from cooking exquisite meals to tending to your every need. Sailing here offers a unique way to experience the beauty of Belize.
Cave Tubing:
For a change of pace, try cave tubing in ancient cave systems. On this excursion, you will often find yourself exploring the forest on the way to the cave. (Bring bug spray!) Float through subterranean wonders, illuminated by your headlamp, for a truly unique adventure. It's both thrilling and slightly unnerving, but undeniably mesmerizing.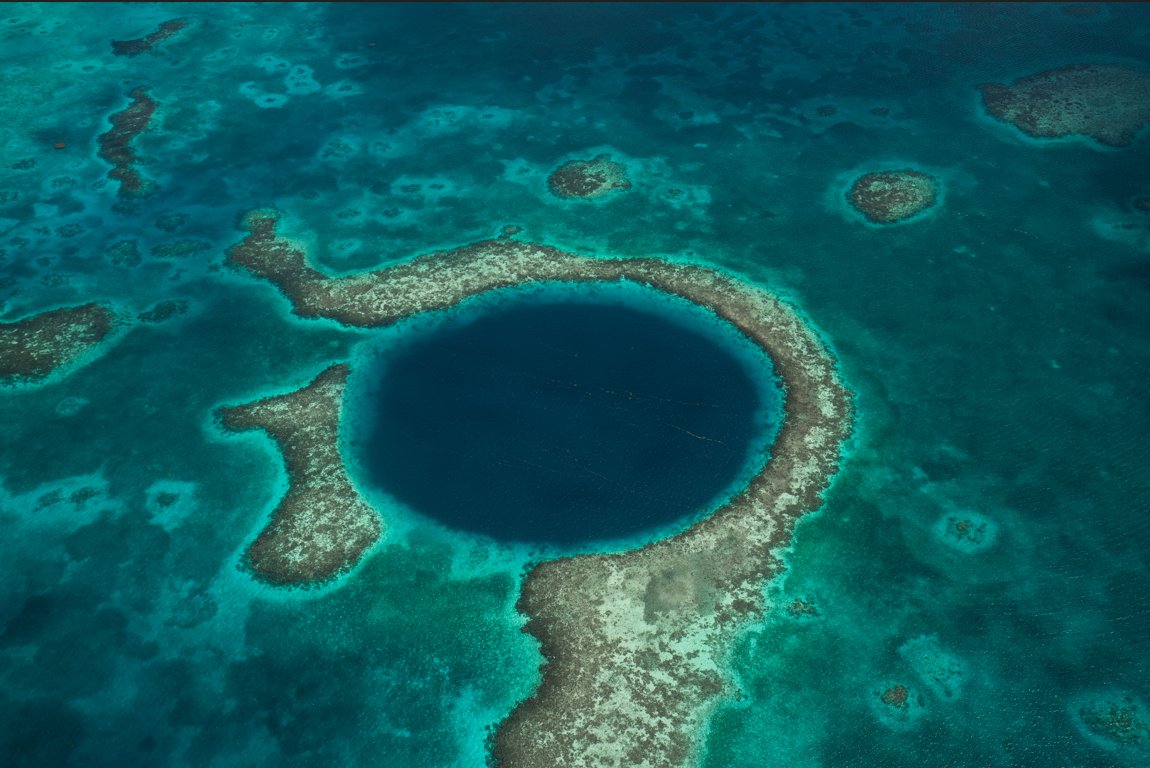 Belize's water sports scene is a treasure trove of excitement and relaxation. Belize has something for every water sports enthusiast.
Stay connected with us for more thrilling updates on water sports, travel tips, and the best spots in Belize.
If you'd like to schedule a call with me, I can offer you more information and answer any questions you might have.
Tight lines and fair seas,