Reason #4,657,999 As to Why to Visit and Move to Belize
Posted by David Kafka on 07/12/2021 04:15 PM
I am a foodie; I love food. One of the biggest and most pleasant shocks I received when I initially visited over 15 years ago was the FOOD. Everywhere I went, the food was great. I have so many stories and endless pictures of the awesome food I have eaten throughout this wonderful country, Belize.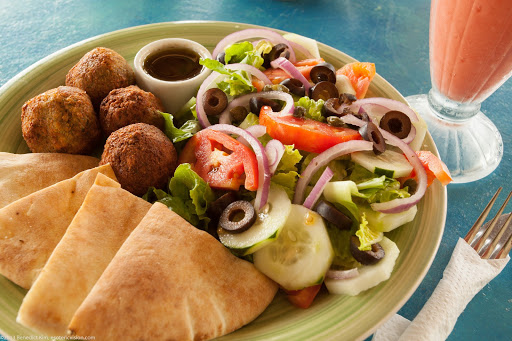 Living here for so long, I have seen a lot of changes. Fifteen years ago, when I came as a tourist, Placencia had one or two places to get basic vegetables and three or four small stores to buy groceries.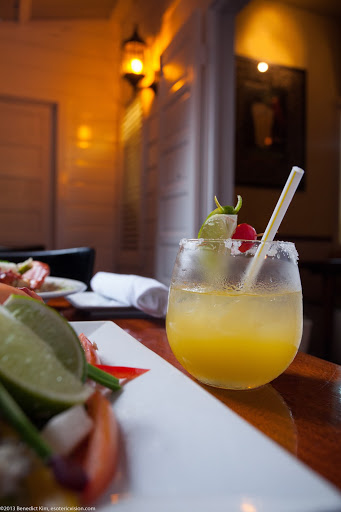 When you went to a restaurant fifteen years ago, you could expect a 30-minute or longer wait just to get YOUR DRINK ORDER.
As someone who was always on the go, it was difficult for me to adapt. San Pedro and Cayo had a few more options, but Placencia was a bit thin.
When it came to groceries -- whether for restaurants to buy or for you to cook -- there was not much variety.
There was (and still is) no Walmart, Sams, HEB, Piggly Wiggly, Winn Dixie, etc. We do have Publix, but not THE Publix.
Normally, you would have had to visit a few different stores to check off all of your grocery list items.
If you saw something you wanted, you had to buy it right then because it may have been gone if you came back even a day later.
Just recently, in San Pedro, I found Olive Garden Salad Dressing. I bought 2 bottles. I went back four days later, and the rest was gone. In the early days, many of the things you may have wanted would have to be made from scratch. So, for restaurants to put such incredible dishes together was a feat.
Fast forward a few years later, and now more stores have opened, as have more restaurants. Today, there are many more options for all of us. If you want a particular item, you can ask the stores, and they will try to stock it.
We did that with Greek Yogurt, and the next thing we knew, it has become a regular staple. Service at restaurants is now faster, and dining out has become a much better overall experience.
When you come to visit, and you rent a house or condo with a kitchen, please also be sure to try the local restaurants. I can honestly say I have not had a single bad meal in Belize, which is a strong statement considering I am admittedly very picky.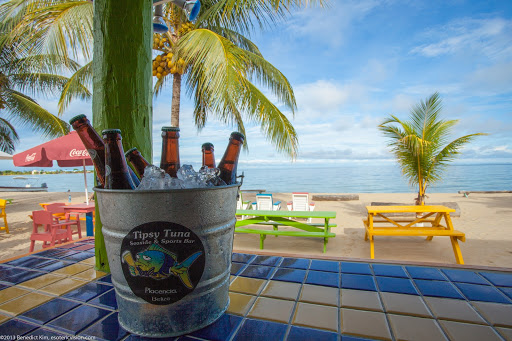 There are a few places I will not eat, but every restaurant I have visited in every area I have traveled throughout the whole country has had delicious food. This is one of the reasons why All-Inclusive trips are not popular in Belize.
It's tempting to explore all of the wonderful unique dishes when you visit, but don't stop there. There are also a few local favorites you won't want to miss.
So what exactly are the key local dishes? The main local side dishes are either rice and beans OR stew beans and rice… and YES, they are different.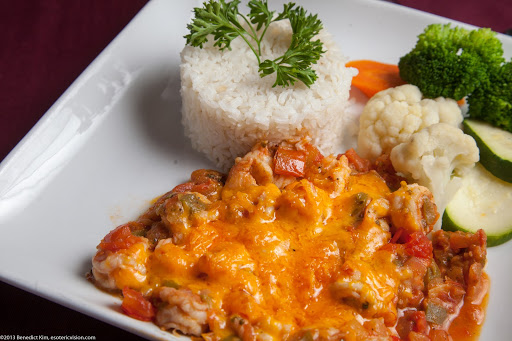 Rice and Beans is coconut rice and beans mixed all together. Stew Beans and Rice is coconut rice with beans on the side. Both options are normally served with several types of meat and a salad, like coleslaw or potato salad.
You can get this for under $6.00 USD! Under $10 for a plate of food that will make, as they say in creole, 'My belle full.'
A few of the popular meat options are:
Stewed Chicken
Stewed Pork
Stew Beef
Other favorites include Ceviche, Pibil, Escabeche, Tamales, Chimole, Salbutes, and more. One of my favorites is the BBQ.
Of course, living in the Caribbean, fresh fish, conch, shrimp, and lobster are very popular. When I say fresh, I mean VERY FRESH. There are seasons for certain products, and when it is not 'in season,' the restaurant isn't allowed to have it in the freezer.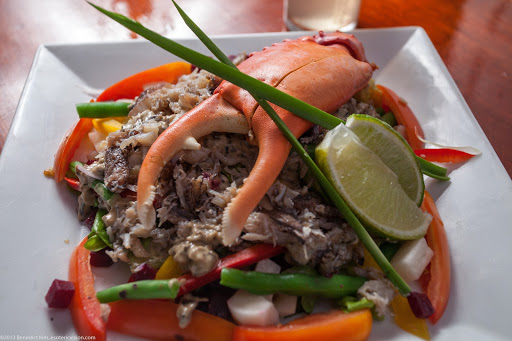 I miss a good USDA ribeye steak, but the beef here is getting better and now I can find USDA steak.
One of the companies is starting to age some of the beef cuts to make it more tender. Why is beef so tough here? Well a few reasons... most are grass-fed, how it is butchered, and it's not aged.
So when you come to Belize, come hungry. Explore and enjoy the food and drinks too!
Until next time, stay safe and well.