Take Control of Your Retirement with eQRP
Posted by Serena Hoffman on 05/11/2023 03:11 PM
Tropical greetings from Belize. Have you ever wondered what the eQRP is and why it is the best way to take charge of your retirement!
Many people spend more time planning for their vacation than their retirement. For most, it can be a daunting task. With so many options available, it can be difficult to know where to begin. Just like my mentors taught me, my goal is to help you collapse time frames. What has taken many people YEARS to figure out, or even missteps with their IRA's – why not learn from them and take control of your retirement?!
One option that has been gaining popularity in recent years is the eQRP. This retirement plan offers numerous benefits that make it an attractive choice for those looking to take control of their financial future.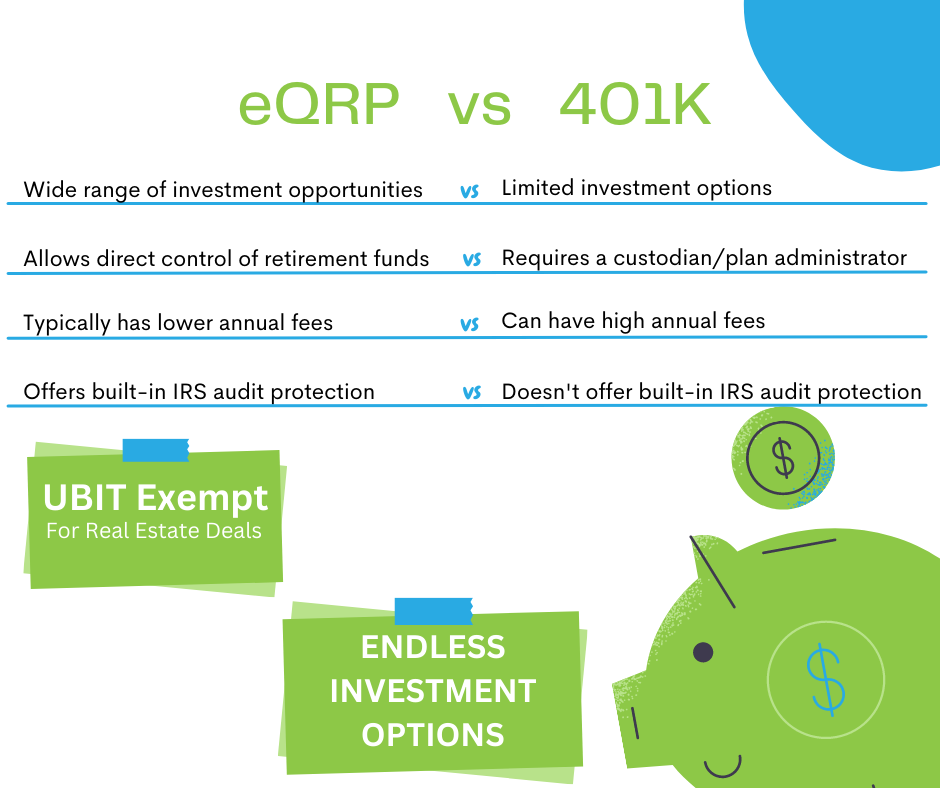 Endless Investment Opportunities
One of the primary advantages of eQRP is that it provides access to a wide range of investment opportunities. With an eQRP, you can invest in assets such as real estate, private equity, and precious metals, among others. This means that you have the potential to earn higher returns than you would with a traditional 401(k) or IRA, which typically limit your investment options.
No Custodians
Another significant advantage of eQRP is that it does not require a custodian. This means that you can have direct control over your retirement funds, without having to go through a third-party custodian. This can save you time and money, as you won't have to pay custodial fees or wait for approval from a custodian before making investment decisions.
Lower Annual Fees
Additionally, eQRP typically has lower annual fees than traditional retirement plans. While 401(k) plans can charge annual fees of 1-2% or more, eQRP fees are typically much lower. This means that more of your money is working for you, rather than being eaten up by fees.
Control
With eQRP, you have complete control over your retirement funds. You can choose which investments to make, how much to contribute, and when to take distributions. This level of control is not always available with traditional retirement plans, which may limit your investment options or require approval from a custodian or plan administrator.
Rollover IRA Investments
Another benefit of eQRP is that it allows you to roll over funds from an existing IRA or 401(k) plan. This means that you can consolidate your retirement savings into one account, and have more control over how those funds are invested. With an eQRP, you can invest in a wide range of assets, including real estate, private equity, and more.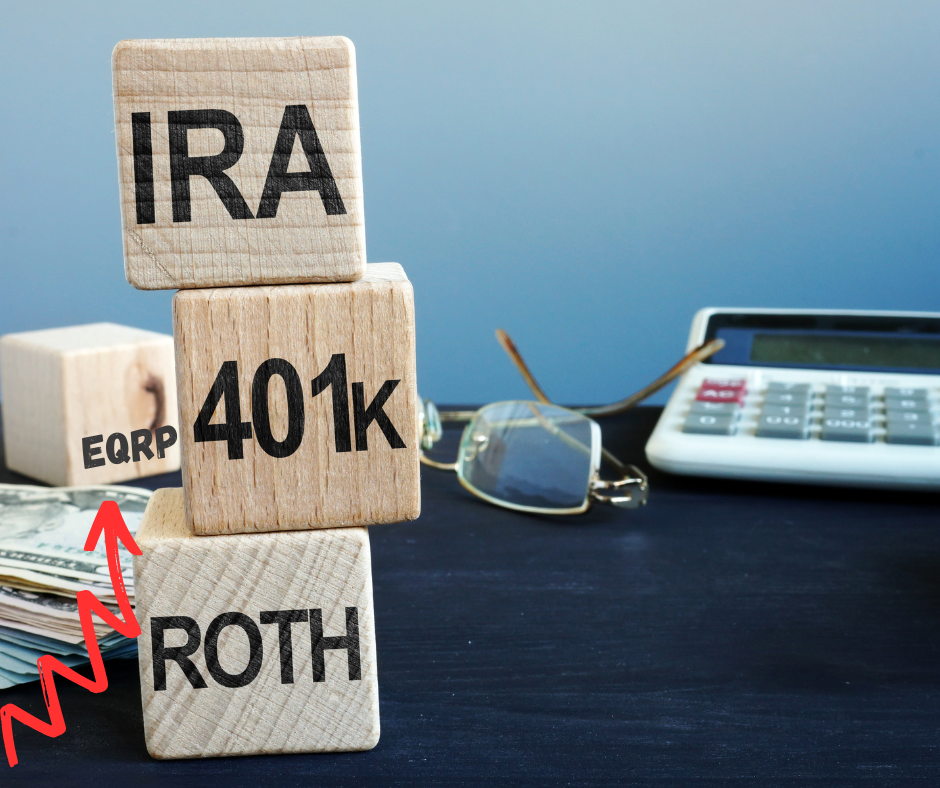 There are many more benefits to why the eQRP program would be a great fit for you. The eQRP offers a range of benefits. With complete control over your retirement funds, the ability to invest in a wide range of assets, and built-in IRS audit protection, eQRP provides a flexible and reliable way to save for your future.
If you're interested in learning more about eQRP and how it could benefit your retirement planning, book a call with me and we can talk strategy and I can also introduce you to Damion Lupo and his team. They are passionate about helping individuals gain control over their financial futures.