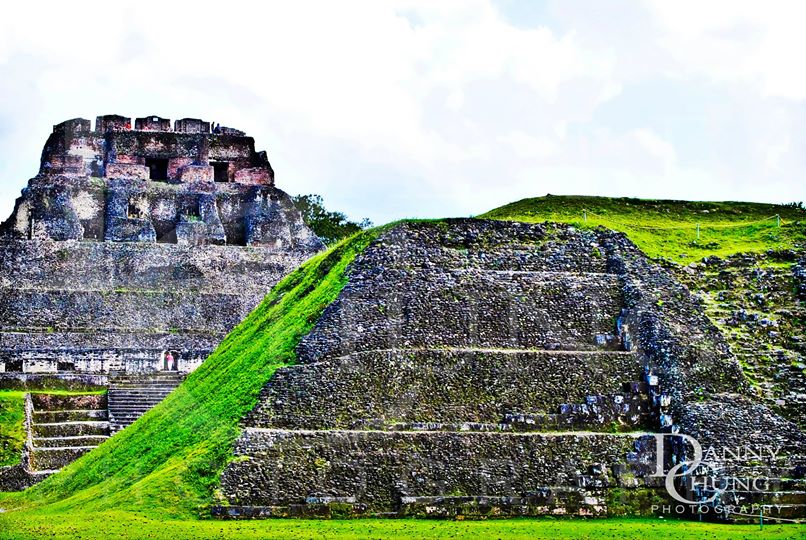 Do you find yourself dreaming about visiting the great, preserved archeological Mayan Sites?
Belize has a rich list of ancient communities, build from 700 C.E. to many many years Before the Common Era. Come down to this beautiful little country and experience the majestic Mayan Ruins within just an afternoon's drive from wherever you may be staying.
Starting from the North: LAMANAI - meaning submerged crocodile, is found in the Orange Walk District. This once 50,000 populated city somehow has managed to retain its traditional name and two 16th-century Spanish churches. You can go up to Lamanai by either road or boat. It is a cultural ruin that is definitely worth visiting!
Next on the North: ALTUN-HA - Found in the Belize District, Altun-Ha is worth mentioning since it is where the Jade Head, Kinich Ahau (The Mayan Sun God) was found. This jade carving is the largest Jade carving found in the Mayan Empire, with many jade, pearl and obsidian artifacts discovered in the area. A plus about visiting the Belize District's Mayan Temple is that on the way back into the city you can visit the Belize Museum, found in the Northern Side, before heading out to Ambergris Caye, Placencia, or the inner Districts .
The Cayo District is the District flooded with the best hiking and large Mayan Temples. Although here only three will be mentioned, there are many other Mayan Temples scattered around which you can ask for while staying in San Ignacio, Benque or some other remote area or private resort.
EL PILAR - Although not a lot of tourists focus on El Pilar, this site is major Mayan city in Mesoamerica. With excavations still taking place, this Mayan site has a lot to offer. Covering some 100 acres that run through the Belize and Guatemalan borders, this site is soon to be as huge as Caracol or Tikal in Guatemala.
CARACOL - Is the larges known Mayan Site in this District. This archeological site of Belize boasts with the tallest Mayan Building in the country, and remains the tallest man-made building of Belize. With a height of 41 meters, the view at Caracol is breathtaking. Moreover, it is found in the Chiquibul Forest Reserve where you will be able to experience pristine forests and literally FRESH AIR.
Many sites are well cared for and are historically significant. XUNANTUNICH is perhaps the most well-known Mayan Ruin of Belize. The reason why everyone is most willing to visit this Mayan Site might be because other than being easily accesible, Xunantunich is a well excavated temple from the Classic Period. It's existence comes from somewhere around 600 C.E. to 900 C.E. To visit this ruin, you simply cross the relaxing, green Mopan River on the hand-cranked Ferry, found in San José Succotz Village.
Tour guides leave daily from Placencia to Mayan ruins all over the country! And wherever you are, be it in the Southern Districts, the Cayes, or Cayo District, you will be able to find a reliable tour operator.
If you want to live near a ruin, contact us today, and we will find that magical spot for you!