1174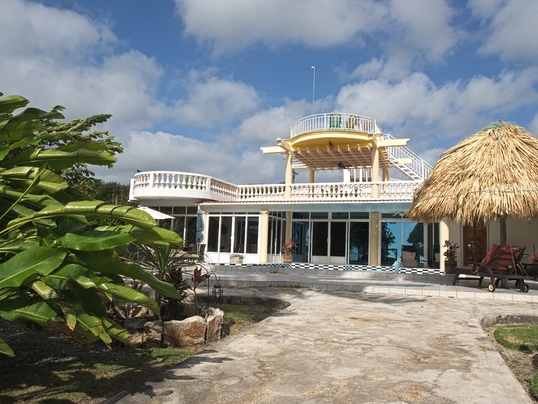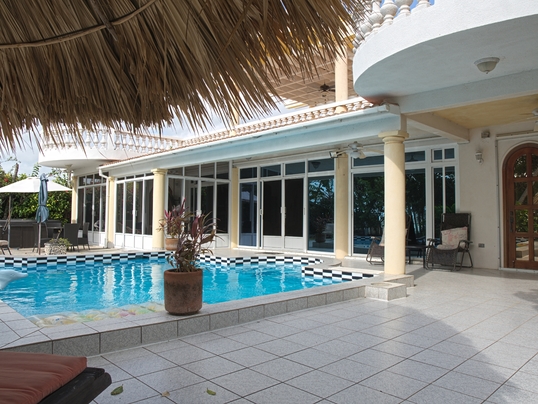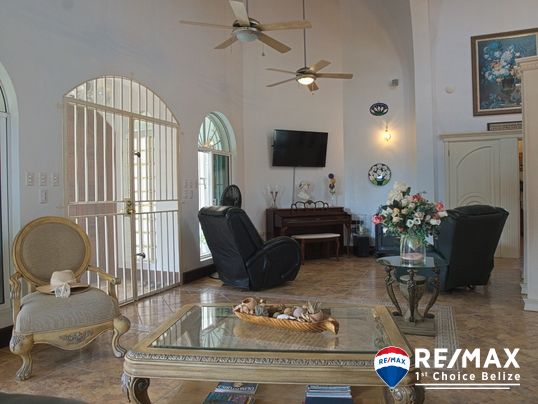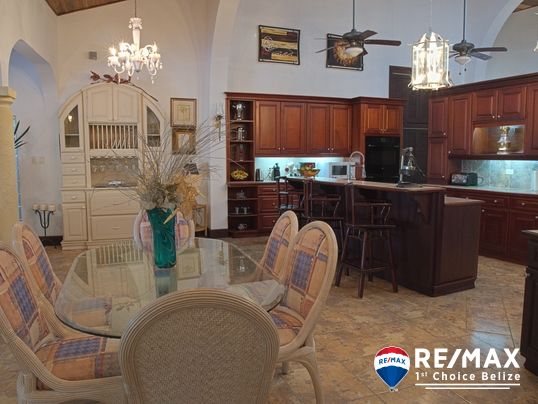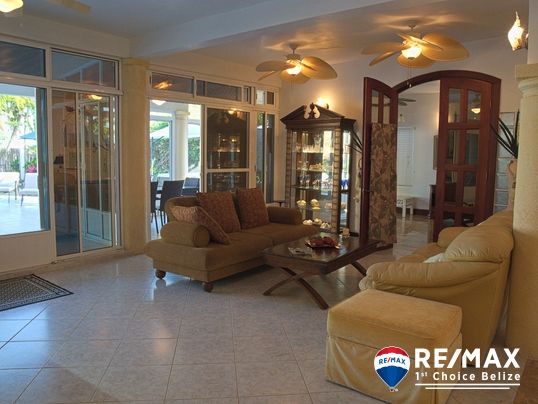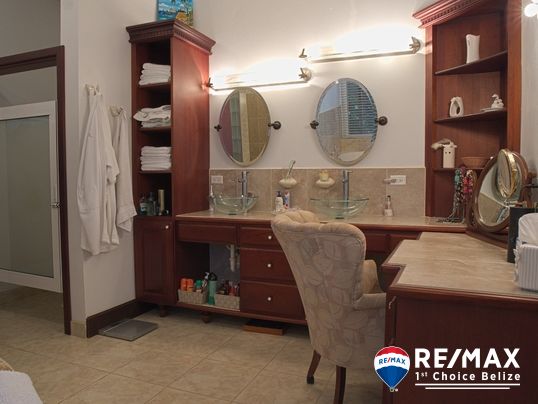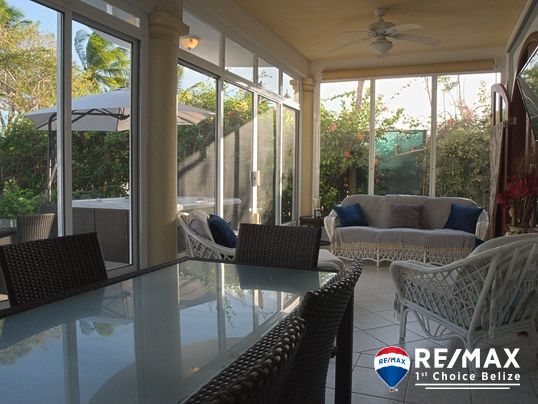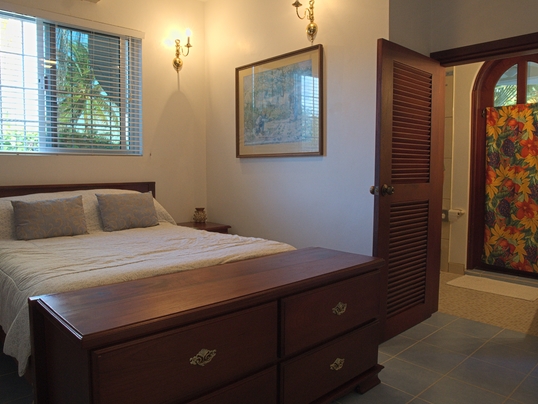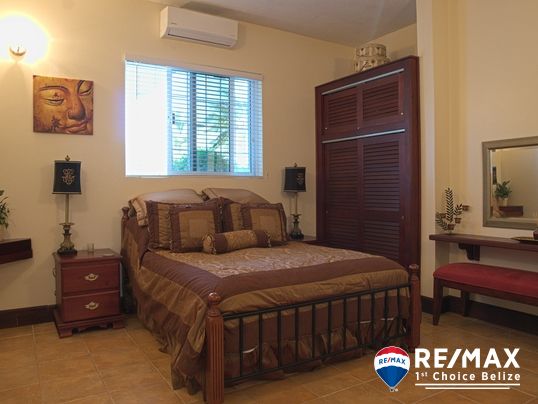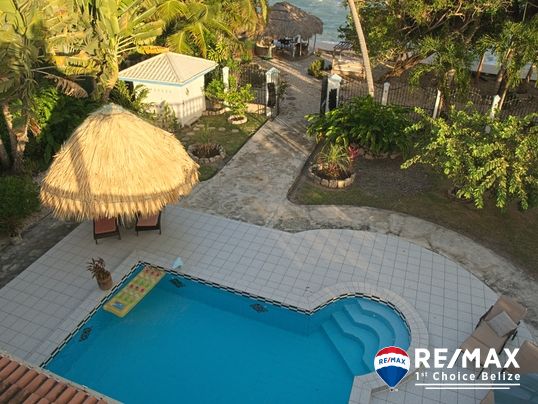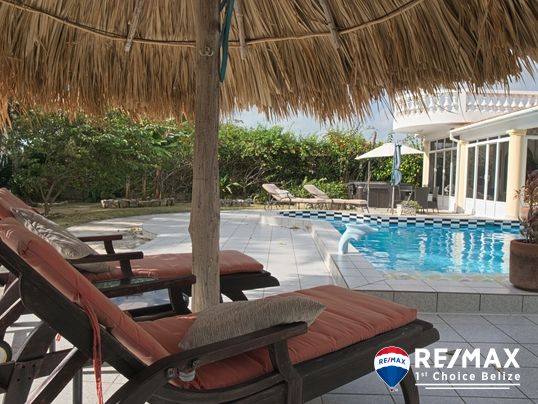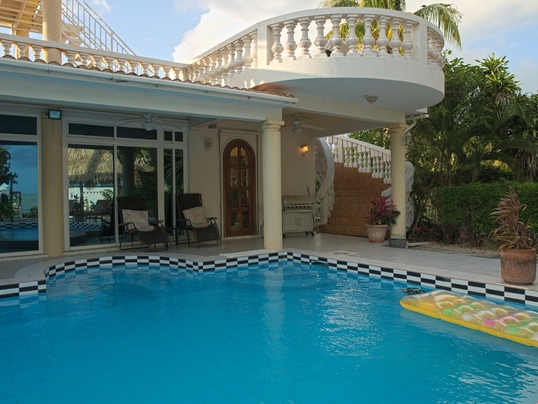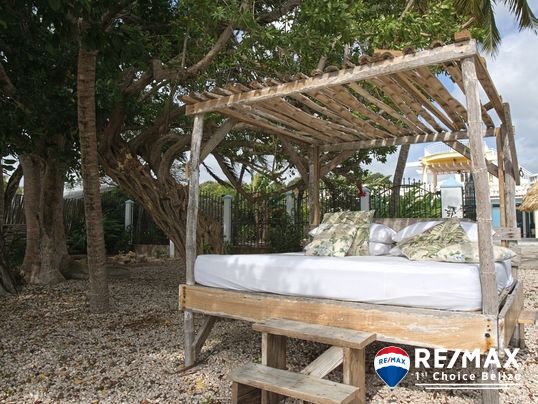 This luxury waterfront residence sits on a lot characterized by having a real sandy beach with a sitting area, palapas and a fire-pit. This beautiful estate offers stunning landscaping with private pool and more palapas for shade. Just outside of the master bedroom you will find a gorgeous patio offering a great view of the gardens, the pool as well as a doorway leading to the hot tub. This home is completely secure with custom wrought iron fencing & gates, security lighting, alarm and CCTV. This is truly a one of kind home with many features such as 22-foot ceilings in the main living area and 7 different types of hardwood found in Belize. In addition, the 29ft cupola includes 18 windows. The design of the home captures the tropical breeze with breath taking views. In this house you will enjoy cooking in this chef's kitchen equipped with built in double oven, one single oven, wine cooler, and dishwasher. You will find sinks on both sides of this kitchen with an over-sized breakfast bar. In the dining area there is a wet bar adjacent to the rear lounge for a game of pool or just visiting. The two bedrooms have built in closets, ceiling fans, and A.C. units with each their own bathroom, one of which directly gives access to the pool. The master suite has access to the rear porch and in the bathroom, you will find a Jacuzzi tub, over sized walk in shower, dressing room, a twin vanity with 2 glass sinks and a walk in closet. This estate is fully furnished, turn key and ready for your arrival.
There is more to find out about this property!
Contact us and request more information and pictures of this stunning property.
Richard Dumont +501 613 3629
richard@1stchoicebelize.com