53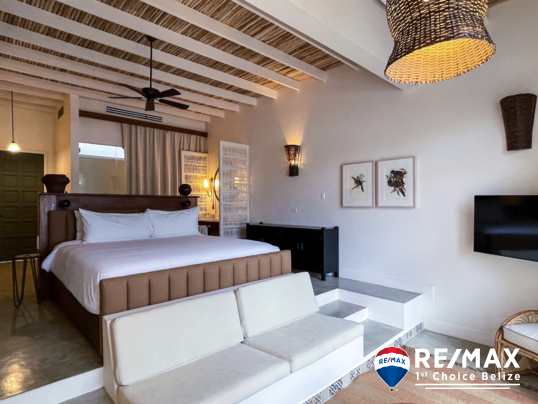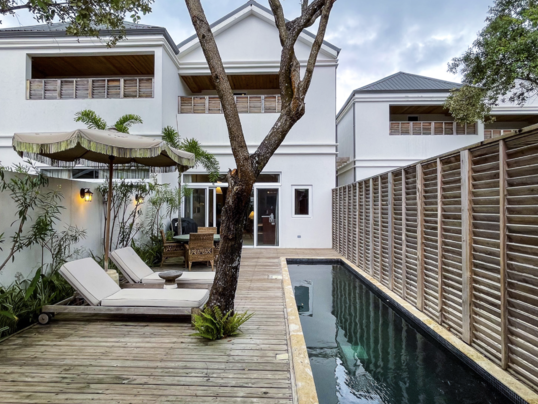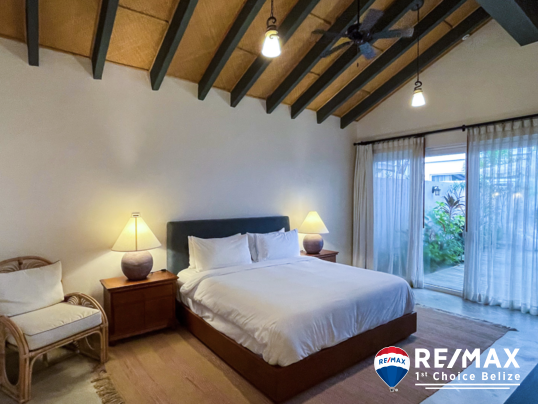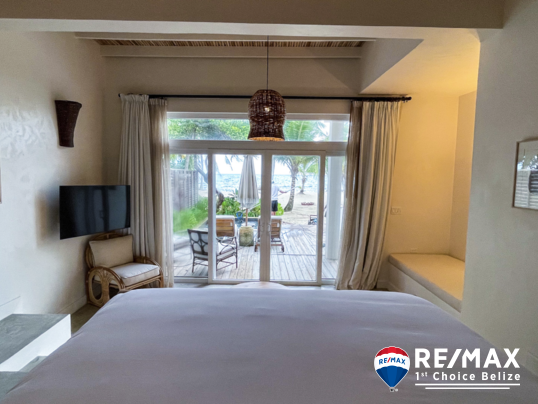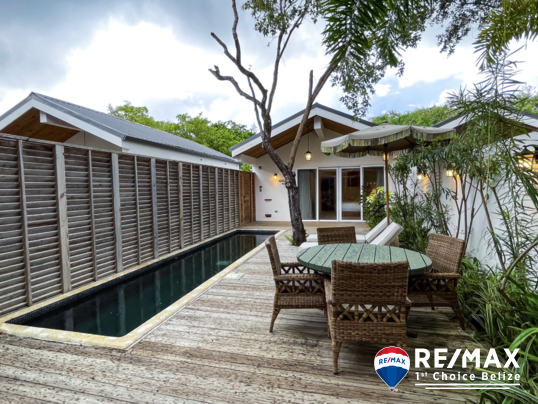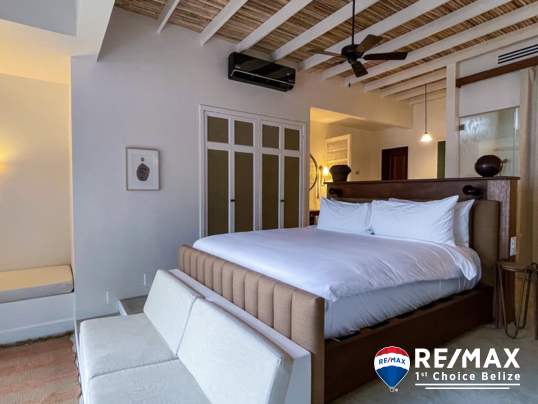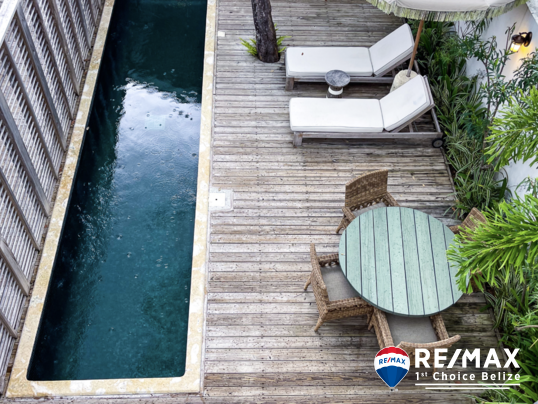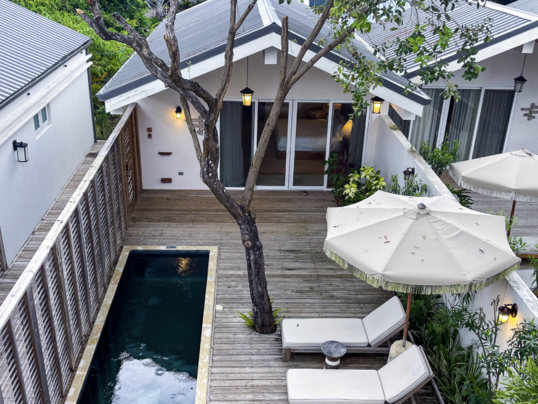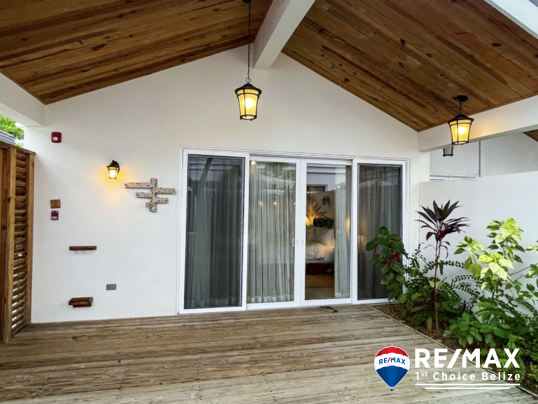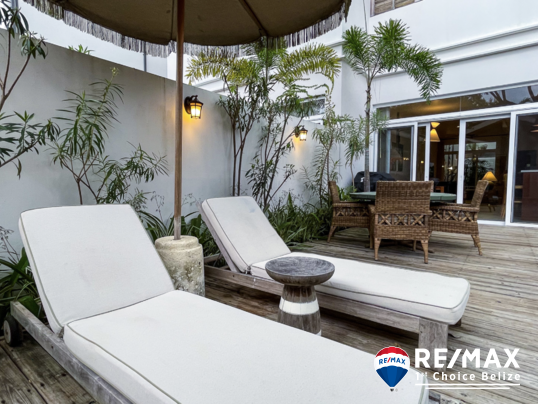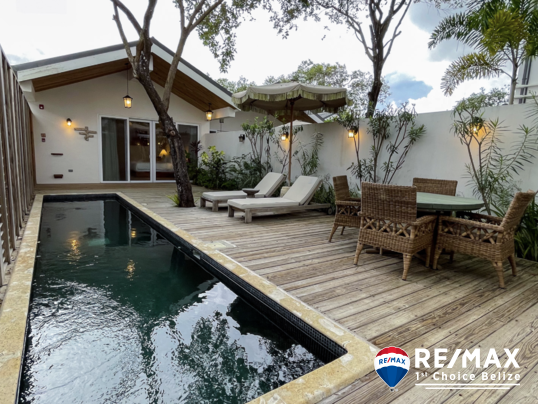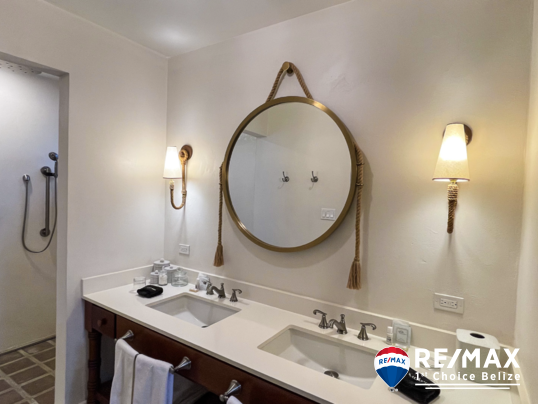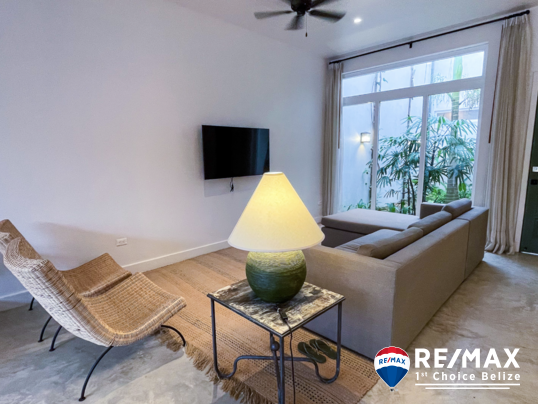 PRICE: 1.2 MIO
This luxurious oceanfront 2BR Beachfront Villa sits at the edge of the clear-blue Caribbean Sea and white-sandy beaches. Revel in an oasis of modern beach-chic for breathtaking vacations and getaways in the Jewel. The villa's grandeur is mirrored in its sprawling 3,375 square feet of living space, consciously designed to harmonize with the innate beauty of its surroundings. As you enter, an entrance atrium extends a warm welcome. Step further, and you're greeted by a private interior courtyard, accentuated with a garden lap pool – spaces that evoke tranquility and offer an impeccable backdrop for introspection or jubilant gatherings.
Take in breathtaking views of the Belize waters from the beachfront master bedroom whilst enjoying your own private sun deck and plunge pool.
Reflecting Belize's authenticity, the villa's interiors, adorned with high-end finishes, resonate with native Belize hardwoods and organic materials. Within its 1,755 SQ FT. of air-conditioned space, the villa manifests a sanctuary marked by an open concept, vaulted ceilings, and an ambiance that seamlessly marries sophistication and warmth. This abode offers all the hallmarks of luxury: a fully equipped kitchen flaunting stainless steel appliances, open-plan living and dining areas, dual master bedrooms each with en-suite bathrooms, and myriad amenities such as indoor and outdoor rain showers, laundry amenities, and strategic lock-off designs.
This spacious two-bedroom villa is an exciting opportunity to acquire one of the most coveted Beach Village units that were the first to sell out when the Development came on the market. The development of Itz'ana was impeccably timed to align with the rising desire for luxury resort properties in the Caribbean. Its prime location on the Placencia Peninsula and its unique design concept ensure that the worth of these units is destined to appreciate. Itz'ana Resort also offers the benefit of a dedicated Resort Management Team working to generate a consistent income from your investment. This income can not only offset ownership expenses but also contributes to your financial gain.
Itz'ana is already renowned for its outstanding amenities, which have become the peninsula's sought-after attractions. These include the beloved "Limilia Restaurant", where you can savor farm-to-table cuisine and expertly crafted cocktails. Additionally, the "Biblio Bar" offers a unique and refined bar experience, reminiscent of the rustic elegance, all the while immersing yourself in the captivating realm of distilled spirits and liquors. There is an array of dining and lounging spaces from a secret speak-easy through a hidden door, an owner's lounge with bespoke stained-glass windows, a perfect space for reading, private dining and meetings.
Outside immerse yourself in the exquisitely designed infinity pool, surrounded by a beautiful beach and lush greenery, where you can indulge in poolside service while soaking in the serene Caribbean views.
This Colonial hotel conceived through a collaborative effort between the esteemed Boston-based Architect Roberto Olivera Castro and the Interior Design Team based in New York, led by Samuel Amoia, Itz'ana Resort and Residences offers a masterfully crafted living experience infused with genuine character and appeal. Castro fittingly described his vision for the Itz'ana Villas, remarking that "each space evolves to fit your needs."
PROPERTY FEATURES –
RESORT AMENTIESBEACHFRONT3375 SQ FT. OF LIVING SPACE (1755 SQ. FT. OF INTERIOR SPACE)FULL KITCHENPLUNGE POOL ON OCEAN FRONT TERRACEOUTSIDE BATH TUB AND RAIN FOREST SHOWER ON REAR TERRACEFULLY FURNISHED WITH LUXURY HIGH END FINISHINGVALUTED CEILINGLAUNDRY CLOSET
Other Investments, Businesses, Developments, House, Condominium/TownHome, Apartments in Placencia, Belize
in price range of $1.0M-$1.8M
| ID | Title | Price | Status |
| --- | --- | --- | --- |
| I8812 | Stunning 10.059 Acres on Lark Caye | $1.5M | Active |
| B1194 | Placencia Village Square – Cha Chi's Restaurant | $1.4M | Active |
| B1411 | Placencia's Popular Restaurant - The Pickled Parrot | $1.4M | Active |
| H5007 | Family Compound on the Beach | $1.7M | Sold |
| H1450 | 0.95 acres of Pristine Beachfront and Home | $1.2M | Active |
| H1453 | Luxurious Lagoon Front Villa in Gated Residence | $1.5M | Active |
| H8861 | 0.4 Acres Beachfront Lot, in the heart of Placencia | $1.5M | Active |
| B1186 | Nautical Inn Beachfront Resort | $1.6M | Reduced |
| I2438 | Driftwood Caye - Your Private Caribbean Island Awaits | $1.7M | Active |
| I4054 | Perfect Island Dream | $1.5M | Active |
| H6833 | Jabiru Beach and Lagoon – 4.25 Acres, 250 Feet of Beach and Lagoon Frontage, 5-BR House | $1.4M | Active |
| H7504 | Beachfront Property In The Heart Of Placencia | $1.2M | Active |
| H4119 | Marina Luxury Home | $1.2M | Reduced |
| H6839 | Villa Okeano - Stunning Modern Home in Vista Cove Marina | $1.5M | Active |
| H2422 | Maya Beach Executive Home | $1.6M | Active |
| H1449 | 8 Bedroom Beachfront Home | $1.4M | Active |