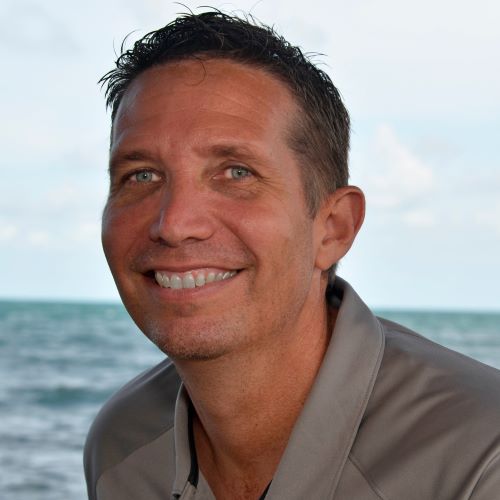 A very warm welcome to you from sunny Belize and all of us here at RE/MAX 1st Choice Limited. My name is David Kafka and I am currently enjoying paradise. Many of you may ask yourselves: should I relocate? Where is the safest place? Is it profitable? Is it safe to invest out of our native countries? Obviously, the lifestyle became unsatisfactory with the high cost of living such as insurance, taxes and living the ¨rat race¨ which was what made me think its time to relocate.

Don't get me wrong I was a Firefighter/Engineer for the Mount Pleasant, South Carolina Fire Department. I enjoyed serving my community, through the fire department, for 12 years. Thereafter, Supergreen Inc. was established, which was a Landscape Company in Charleston, South Carolina. My business was successful for 15 years thus, I looked into investing outside of the US.
My wife, daughter and I came to Belize on February 7th, 2006 looking for investment and vacation. I fell in LOVE with the country, the people, culture, and way of life. It was then that I knew we had to relocate. In February 2009 we happily left home. My family and I have lived here ever since, and we LOVE it!
Before I invested here I did a lot of due diligence and research on how safe it is to own property, sell it and live here. What I found out was very appealing. This country is a great place to invest. My experience in relocating is excellent as I moved here with my family. You can count on first hand relocating experience such as: shipping your personal items, bringing your pets to the country, banking procedures, gun permits, and regulations, work permits and retirement procedures.
Now, and I am the Broker/Owner of RE/MAX 1st Choice in Placencia and Hopkins. We have agents that service the whole country. My expertise is based on Placencia Real Estate as well as coastal properties, mountain properties, tropical jungle properties, riverfront, agricultural and many more. I have been featured on House Hunters International, I am a #1 Amazon Best selling Author and Investor here in this beatiful country I am now a citizen of.
I am proud to say I have been on the board of the Humane Society for over 5 years now. For more information visit the following link: Website: http://placenciahumanesocietybelize.org. At the moment I am also a volunteer with the Placencia Volunteer Fire Department plus a member of the ¨Fire Board¨ which is in charge of building a new Fire Station and Trauma center next to Tropic Air in Placencia Village.
If there is anything I can do for you please do not hesitate to ask me. I look forward helping you sell or buy your slice of Paradise!
Feel free to contact me anytime at the following:
Email: david@1stchoicebelize.com
Mobile: +(501) 615-9622
Facebook: https://www.facebook.com/david.kafka.3