Final Belize Update of the Year
Posted by David Kafka on 12/31/2021 09:39 AM
As 2021 comes to a close, there's so much in the news about Beautiful Belize. Today, it's a sunny 79 degrees, and I'm sitting outside working on my porch looking at a couple iguanas, the mountains and the water … I am sacrificing myself for all of you! :)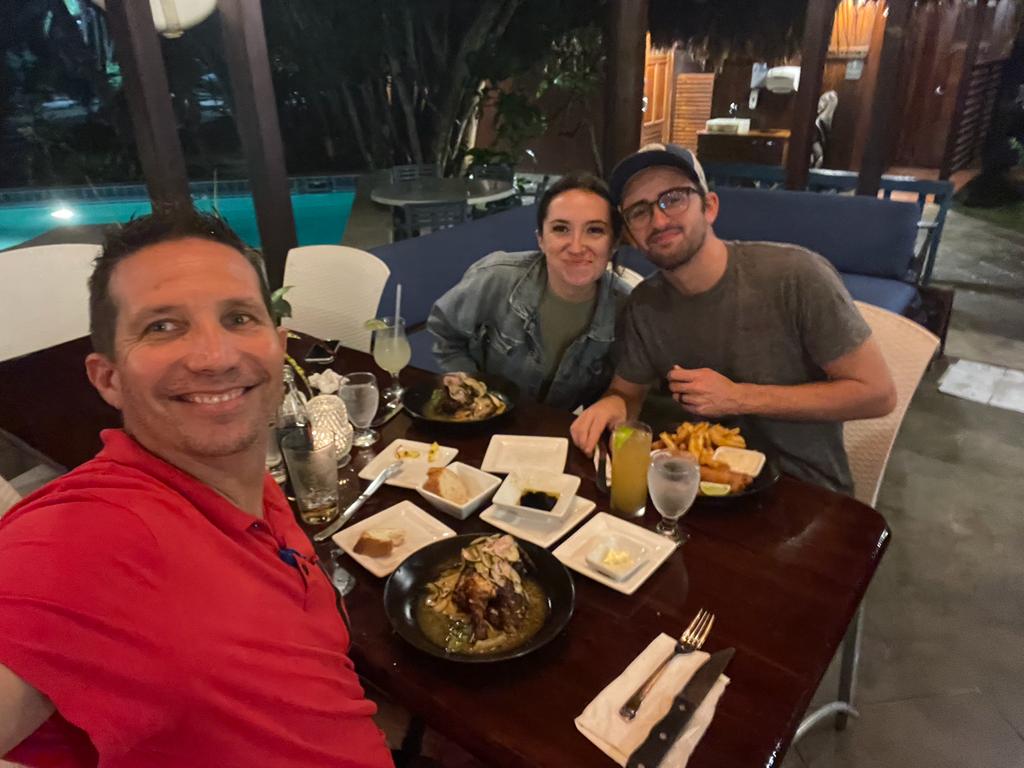 On Thursday, December 23rd I came back to San Pedro after a nice 2 week stay in Placencia. My peanut, Serena, came to see me with her husband. One of their reasons for visiting was because their dentist in Florida wanted over $9,000 for dental work. The same procedure was under $1,300 here. Belize is an exceptional country for medical tourism!
While Serena and her husband were here, we got to spend time catching up and showing him the beautiful country she lived in for seven years. We took him to see the houses we lived in, to the beach, the jungle, horseback riding, and to all of her favorite restaurants.
We also had my company party, celebrated the opening of Meliza's third art shop (the first one in Placencia) and had the opportunity to catch up with the agents and staff in person.
Belize Airline and Flight Updates:
By January, we should be over 120% airlift of what we were before COVID.
Serena was on the first flight from Orlando to Belize nonstop, and she said it was an incredible experience! They gave away all kinds of goodies, and the BTB was in Orlando playing music, giving gifts, and promoting Belize. She said the plane was about ¾ full.
I was told the Alaska flight from Seattle was about 30% full.
The flight to Minneapolis is starting back.
Sun Country starts back this month.
COPA, TAG, and Tropic began flying to and from Cancun, Roatan again.
COPA has has also continued flying to and from Panama
Delta, American, United are also back to their normal flying schedules to and from Belize.
There is talk another large airline in Mexico may start flying to Belize as well to compete with with AeroMexcio.
COVID Updates:
In November, the United States instituted a 24-hour negative COVID test no matter your vaccination status. Let me assure you … THIS IS NOT AN ISSUE. You will get your results in less than 30 minutes for an antigen test, and a PCR test takes a couple hours. A lot of the bigger resorts have a nurse on staff that will do it onsite or Hummingbird Health will come to the resort for the test.
COVID numbers in Belize are going down and the government eased the regulations:
Restaurants can again be visited without being vaccinated.
The curfew was set to 11 pm during the week and midnight on weekends (Friday and Saturday only).
You do still have to wear a mask in public places such as grocery stores, walking down the sidewalk, in hardware stores, etc.
You do not need to wear a mask if you are at the beach, pool, exercising, in golf carts, cars, etc.
Over 60% of the entire population has been vaccinated and all visitors have to provide a negative COVID test before entering Belize making it a very safe destination.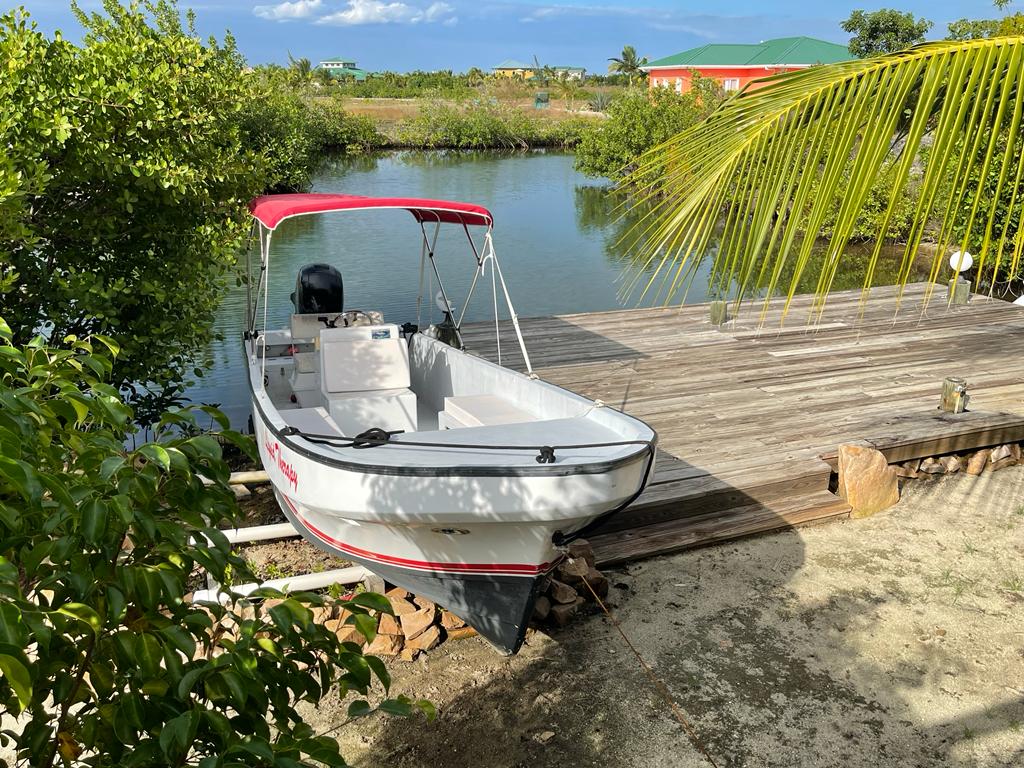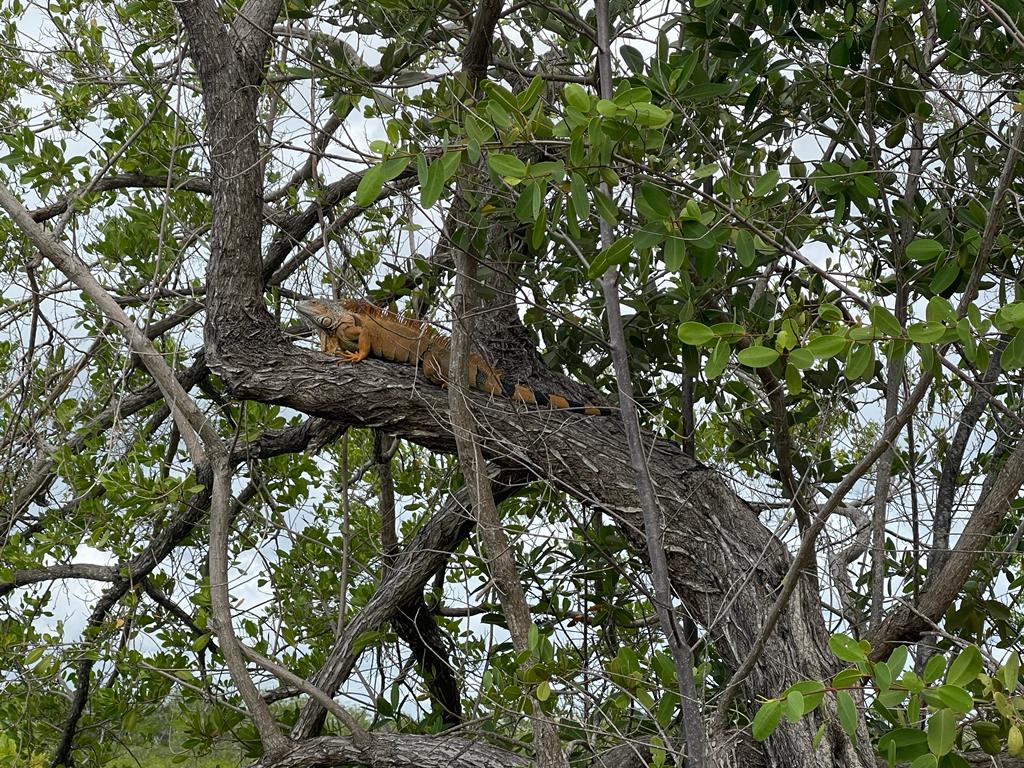 More Belize Updates:
President Biden has appointed former Olympic figure skater, Michelle Kwan, to serve as ambassador to Belize. How cool is that?
While we're discussing gold medalists, did you know Simon Bile (who was just named Athlete of the Year by Time Magazine) was born in Belize? Just recently she enjoyed a vacation right here in Placencia. Even when Belizeans vacation in Belize, they almost always choose Placencia!
Belize also won another award, being named in the Top Travel Trends of 2021.
When I travel to Placencia, I like to check out the progress on the Coastal Highway. I'm happy to say, the work is coming along nicely. However, I do not recommend traveling now as it is still a bit messed up and has no cellular signal. I am comfortable with traveling on it every so often though, and I am recording the work being done from the beginning to the end.
While I prefer sightseeing by car or boat, many people got to see all that Placencia has to offer by foot earlier this month. The End Of Year Marathon took place a few weeks ago, and I heard it was a huge success. The race starts at 5:30 am … and you know I'm not up that early!
Speaking of successful events, my mentor, Robert Helms, host of The Real Estate Guys Radio Show, is hosting the Create Your Future Goal Setting Retreat in January. It's quickly approaching, but there's still time to register if you haven't already!
During this retreat, Robert teaches powerful and proven goal setting techniques which are IMMEDIATELY put to use through extensive journaling and list making. I will be attending and am looking forward to starting the New Year with written, clearly defined goals, timelines and action plans.
As a prelude to the Create Your Future event, Robert will be joining me for the next All Access Belize Webinar on Monday, January 3rd. Robert and I will be discussing goals and investing in Belize. Robert knows this market better than any agent I know. Trust me when I say, you do not want to miss this free webinar! Click here to register!
On a personal note, I am still bullish on Belize. My partners and I bought 10 lots, 34 units in Mahogany Bay Resort and Beach Club, A Curio by Hilton. Big things are happening and I am so excited for what's to come in the next year. I truly hope to see you in Belize in 2022!
Please stay safe and if you want to come alongside me passively or actively in an investment in Belize, let's discuss over a frozen mojito.